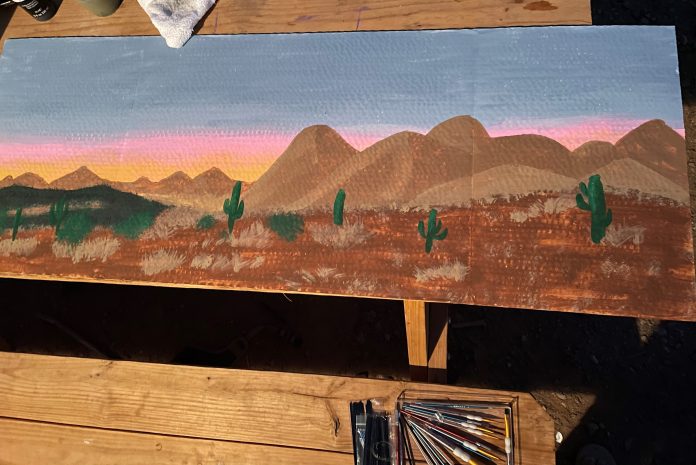 On January 27, Salt River Schools and the Education Native Language Culture (ENLC) team brought a virtual Winter Storytelling Night to families at home via Facebook and YouTube. The 25-minute-long collection of Piipaash and O'odham animal stories for children featured a creative stuffed-animal play, oral storytelling, vocabulary words and a picture-book reading.
Piipaash stories can be told all year long, while O'odham stories can only be told at certain times of the year. The night started off with a reading of the Piipaash story "Xaluthwe Xma Shay," as told by ENLC specialist Hilary Richards ("Ms. Hilary"). This story was acted out as a play with stuffed animals in front of a landscape background and featured characters such as a quail (Xma), a fat quail (Xma Shay) and a coyote (Xaluthwe). In the video, Richards said, "There are lots of lessons; one is that if you do things in anger, like Xaluthwe did, you might end up hurting yourself in the long run. Another lesson is to stay calm under pressure, like Xma Shay in the cooking pot!"
ENLC instructor Ipa Dutchover ("Mr. Ipa") told the next story, an O'odham winter story called "How the Animals Got Fire." This story talked about the heat from the sun, lightning bolts, birds, a coyote (ban in O'odham), a jackrabbit (Cu:vi), a roadrunner (Taḍai) and more.
The last story of the night was from the book Pima Indian Legends, written by Anna Moore Shaw and illustrated by Susan Killian. ENLC director Sophia McAnlis narrated the story "Why Ban's Coat Is the Color of Sand." The reading featured the illustrations from the book and followed Ban's journey to find a new coat.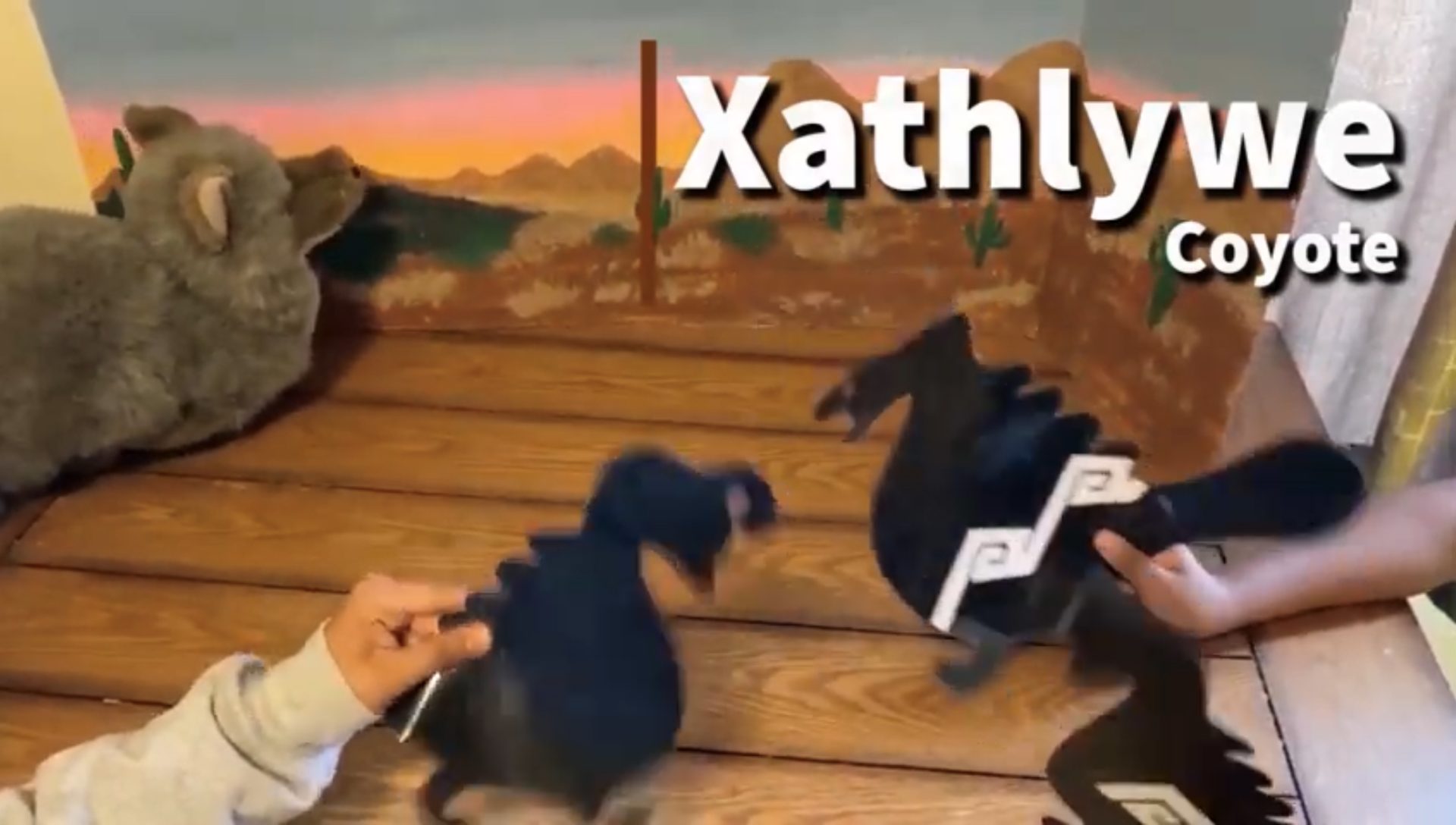 McAnlis said that for the last few years, ENLC has provided the winter storytelling in December or January. In the past, elders have been invited to tell stories, and in 2019-2020, children acted out a play for the parents in the Community. "In this situation, in the world we're in now, doing everything virtually, we've had to brainstorm how to do things differently," she said.
Dutchover said that the virtual winter storytelling video came from wanting to give the Community some sense of normality during the COVID-19 pandemic, and having the video on the internet allows children and families to go back and re-watch it. "Sometimes people only get the one storytelling a year. It's the only time they ever hear that story, and it's kind of hard to retain it," Dutchover said.
Richards said that it's very important for these stories to be presented, for both the O'odham and Piipaash Community members. "I would think more so with the Piipaash," she said. "I don't think that Piipaash stories were really told as much as O'odham stories. I've been studying the [Piipaash] language for going on 10 years. There are only four Piipaash stories that I know of that were given to me from my teacher, who has passed away now. I feel that it's very important for the students to hear these stories as well, along with the O'odham stories."
The virtual Winter Storytelling Night can be streamed on the Salt River Schools YouTube page at https://youtu.be/ILWzlRQYv3k and on their Facebook page @saltriverschools.