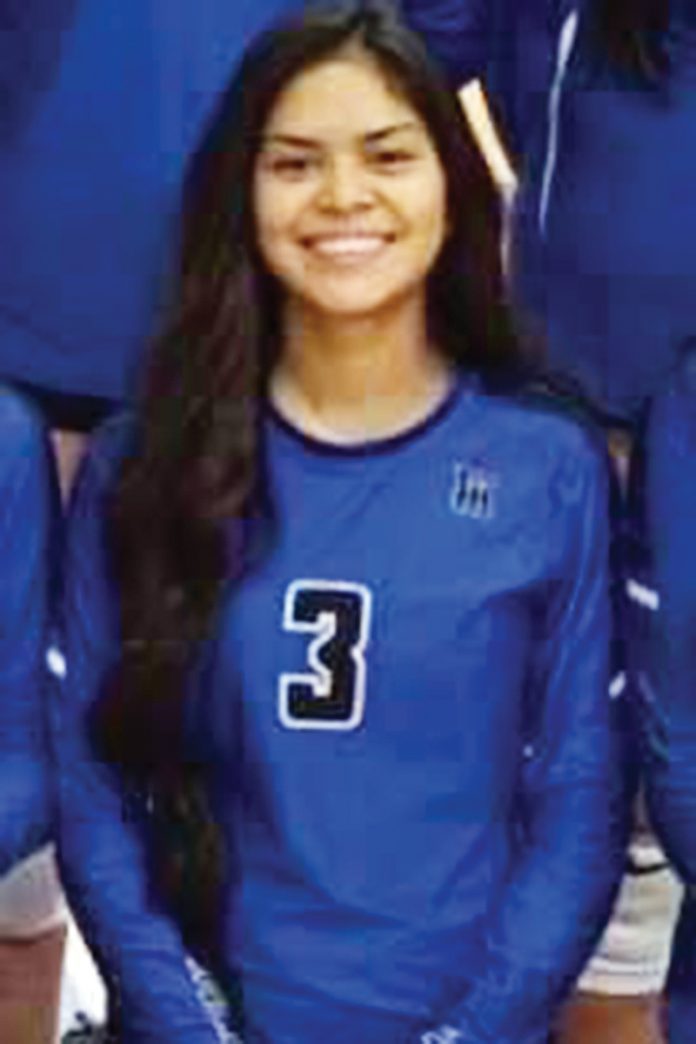 Salt River Pima-Maricopa Indian Community member Soliel Smith, a junior at Fountain Hills High School, has participated in two school sports this year: volleyball in the fall and basketball in the winter. Smith just wrapped up basketball for the season and took some time to reflect on playing the two sports this year.
Smith, the daughter of Shayla James and Monti Smith, got into sports when she was 5 years old, starting off playing basketball and then adding volleyball.
"My mom and her side of the family was always athletic; basketball was an obvious sport I would play, and I grew to love it," said Smith. "With volleyball, we used to get into league tournaments and play, and I ended up loving it. I've been playing ever since the sixth grade."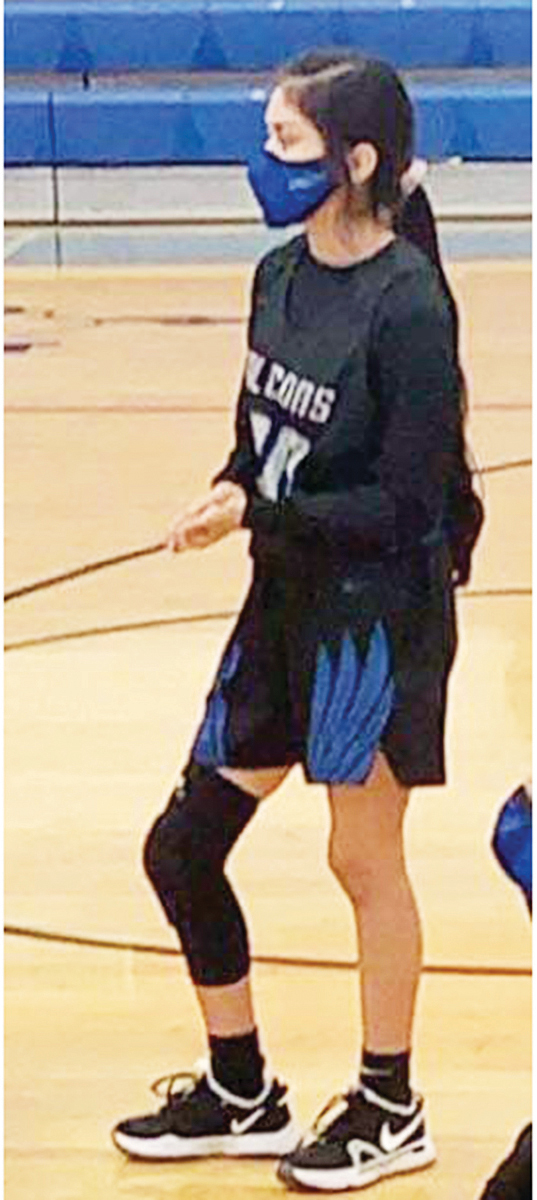 This year the basketball season was bit of a challenge for the Fountain Hills Falcons. With a majority of students still doing online schooling, the varsity team only had six players, including Smith.
"It wasn't a winning season; it was definitely hard because of COVID-19, but I see it now as a learning experience," said Smith. "For some of the younger girls, the underclassmen had to step up and contribute to everything, instead of everything have to be on the seniors, because we only had two seniors and we played against some senior-heavy teams. It was definitely a learning experience."
This was Smith's first year playing on the varsity volleyball team.
"It was interesting. I got to see the competition clearly and be a part of everything, and it was fun," said Smith.
When asked which sport she liked better, she said if she had to choose she would pick volleyball.
As for next year, her goals on both teams are to step up more for leadership roles. In volleyball she would like to improve her game in every aspect, because this year the team is losing seniors who contribute a lot to the team.
"I want to thank the parents, especially my mom because she always watched me and she will give me credit when it's due," said Smith. "Thank you to [our] basketball coach, because she had to go through a lot this year. It's pretty hard to only have five to six players each game, [manage] schedule changes and deal with wearing masks, which made it hard for some teammates. She definitely rode through it this year, and hopefully next year we can be better."