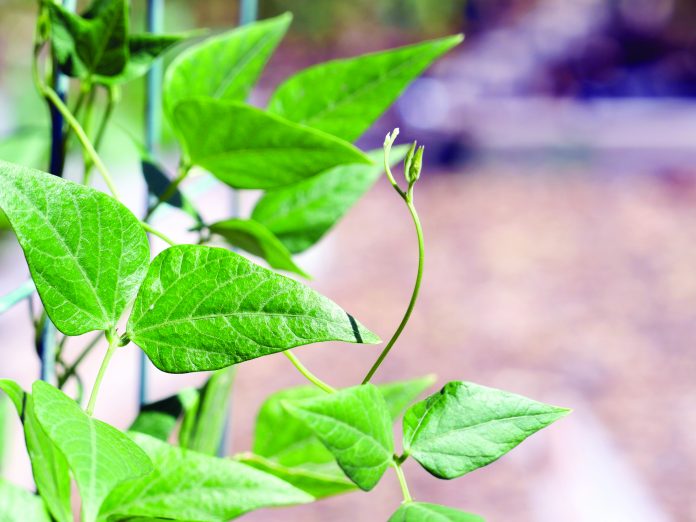 As we continue onward in uncharted territory with the COVID-19 pandemic affecting all of us, finding ways to stay active and healthy can be especially daunting.
Only a handful of indoor gyms have been given the approval to reopen from the Arizona Department of Health Services and by executive order from Governor Doug Ducey, and many outdoor sports facilities, basketball courts and fields have restricted use.
In the Salt River Pima-Maricopa Indian Community, these facilities are closed during the "essential workers" phase of the return-to-work plan. So, finding a safe and comfortable place to work out like many of us are used to is not easy.
SRPMIC Diabetes Prevention Services fitness staff have been posting video tutorials and workouts on the Way of Life Facility's Facebook page every Monday and Thursday to remind people that there are still many ways to keep moving for the sake of their health. The videos include basic fitness tutorials, full workout videos, Zumba step techniques, at-home workouts for youth, and other exercises for a well-balanced, strengthened body, such as mobility work.
Dion Begay, senior physical fitness specialist for SRPMIC Health and Human Services and DPS, shared some tips with the Community to stay active.
"Obviously, anything indoors will be helpful. We here with the DPS have been putting on Zoom and virtual fitness class most days of the week for Community members to access. Most of the classes [use] body weights [for resistance] or very [little] equipment, so it is manageable for users to participate in classes," said Begay. "I myself require use of equipment such as barbells, dumbbells and kettlebells, but the other DPS fitness instructors are doing more body-weight-style group classes."
DPS Community Health Educator Tara John said one of the best ways people can stay healthy during the pandemic is to continue to wear a mask when heading out to the grocery store and remembering to limit grocery shopping to essentials only. Also, after returning home, make sure to wash your hands for 20 seconds with soap and water.
John shared some ideas for beverage consumption during the pandemic and especially during the summer heat:
Infused water is fun and easy for the entire family to make. "You can add pretty much any fruit you can think of, or pair it with any herb or spice. You can also add other interesting ingredients, like chia seeds or even jalapeños," John said. One of the favorite infused waters of both children and adults is orange ginger-infused water. Another great beverage for the whole family is sparkling water infused with fruits and herbs.
Another great beverage for adults is their favorite unsweetened tea infused with orange slices or coffee infused with orange peels and a sprinkle of cinnamon. "For this, you want to steep the tea with the orange slices. If you prefer your tea iced, you can serve this over water," John said. "For the coffee, you want to steep the orange peels and sprinkle cinnamon in with the coffee grounds. Adding the orange peels helps cut the bitterness of the coffee so you get more of that rich coffee flavor."
Drinks that are high in sugar should be limited: soda, juices, sports drinks and more. "During the pandemic, we want to make sure we are taking care of our whole bodies, and that includes caring for our teeth," John said. "Sugary beverages quickly spike glucose levels and can [lead to] cavities. We should limit energy drinks because they are high in sugar and caffeine."
John suggests zucchini tacos with pico de gallo as an easy meal for the family. Her message for the Community: "Remember to be kind and patient with yourself and others. We are living through a very complicated and stressful time, so it's important to try to show patience and understanding."
Community members who would like to be added to the email list to inquire about online training can contact Dion Begay at dion.begay@srpmic-nsn.gov.