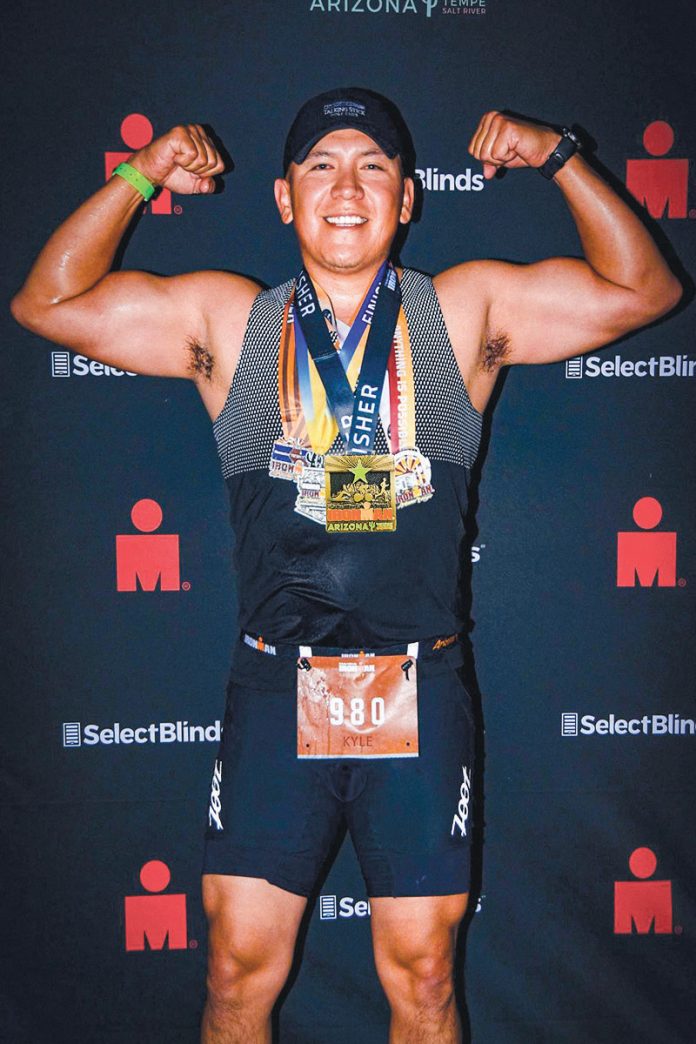 The annual event that draws the participation of Salt River Pima-Maricopa Indian Community members and employees, is a chance to test individual and group teamwork. SRPMIC will once again, have representation in the form three competing teams and a lone Community member, who will take-on the challenge of swimming, biking and running against competitors from all over in Biostarks IRONMAN Arizona Triathlon on November 20.
The annual event is a hallmark event for the City of Tempe, which has been popular among athletes looking to shatter their Personal Record (PR). It is also is a chance for Ironman athletes to punch their ticket to the 2023 VinFast IRONMAN World Championships, that will take place next October in Kailua-Kona, Hawai'i.
It is important to note that the course has changed from previous years, where a portion of the triathlon took place on roadways on the Community. This year, the event will be held all within the boundaries of the City of Tempe in and around Tempe Town Lake and SRPMIC along Beeline Highway.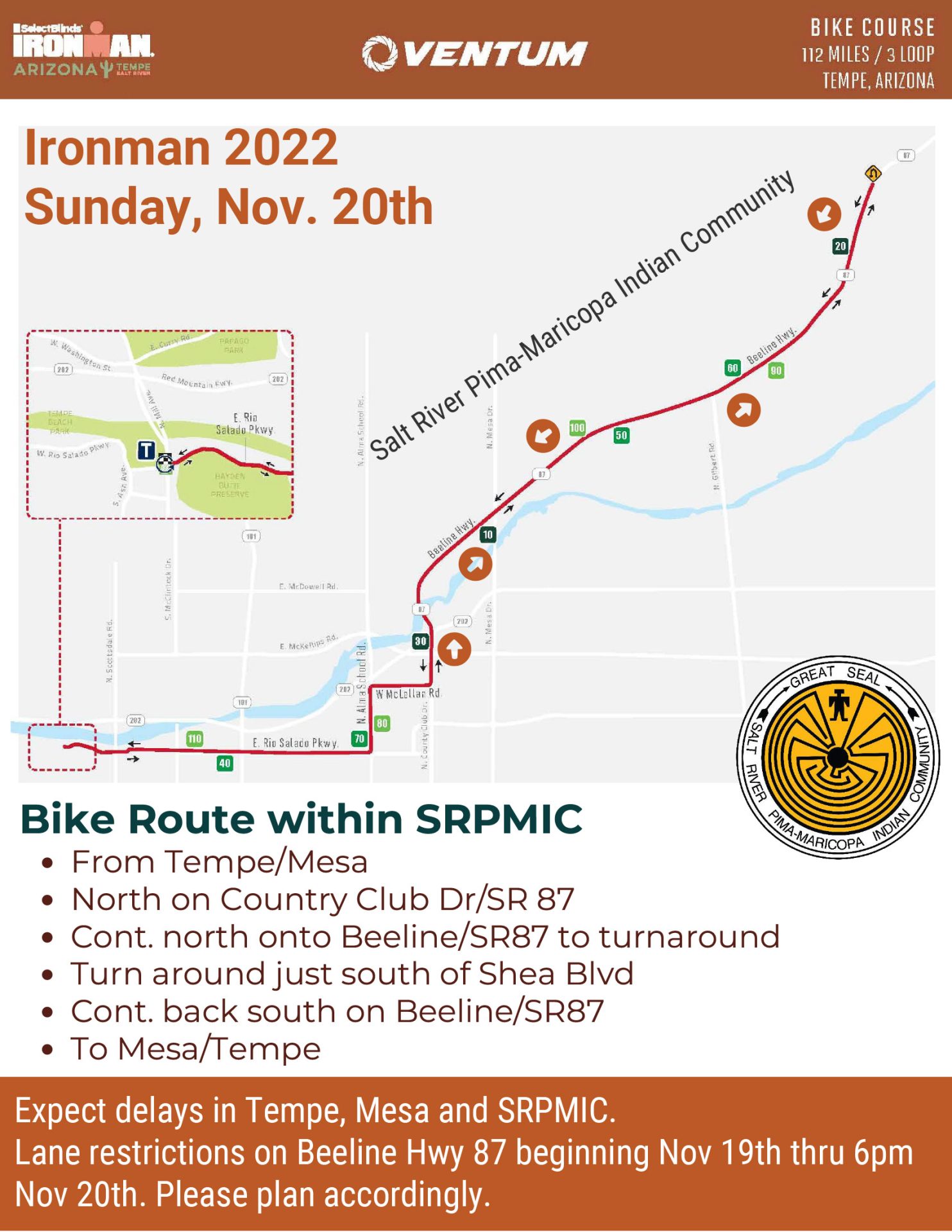 In the individual event, the following SRPMIC members that will be taking part in this year's IRONMAN triathlon will be:
Rachel Seepie is this year's SRPMIC IMAZ sponsored athlete.
Community Member Kyle Dallas will also be racing this year as an individual athlete.
The following non-community member individuals are competing in the IRONMAN Triathlon:
Wayne Sekaquaptewa and Michelle Roan.
Below are the following teams, that will take part in different stages of the event: 
Salt River Team 1
Fantasia Painter (swimmer)
Aaron Mireles (cyclist)
Malorie Charley (runner)
Salt River Team 2
Rueben Malin (swimmer)
Brady Dohrmann (cyclist)
Caroline Sekaquaptewa (runner)
Salt River Team 3
Felicia Sekaquaptewa (swimmer)
Amanda Rose (cyclist)
Sherrie Log (runner)
Pictured above: Kyle Dallas will take part in his 4th Ironman triathlon this year.