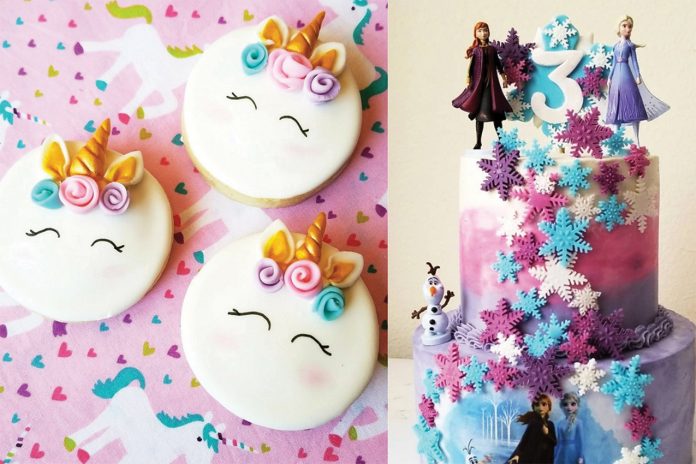 Owner: Sarah Chiago
Year established: Started in 2010; started focusing on the Community in 2013
Services:Custom cakes for special events, plus a variety of baked goods
Q: What made you want to start your own business, and why did you choosethis type of business?
A: When I started making custom cakes, I only made cakes for family and friends. At the time I didn't think I would be turning it into a business, but by word of mouth more people started to notice the work I was doing, and it just slowly turned into a baking business.
Q: How has the COVID-19 pandemic affected your business?
A: At the start of COVID-19, I wasn't taking any orders; my only concern was how the virus would affect the Community. When requests for orders started back up at the end of April and early May, it was hard to find ingredients. Right now, there are protocols I follow, such as having customers pay through PayPal and designating an area to place their deliveries to keep up with social distancing.
Q: To what do you attribute your success?
A: I attribute my success to the support of family. They encourage me to put myself out there and put all my skill and knowledge into succeeding in every aspect of my business.
Q: What are your company's goals?
A: My goal is to provide good quality service to my community. From baking to frosting and decorating, my goal upon delivery is that it makes my customers happy and to know that I have contributed to the memory of their special occasion.
Q: What is unique about your business?
A: What I think is unique about my business is that I do more than just provide cakes with frostings and fillings. They are all different works of art.
Q: If you had one piece of advice to someone just starting out in business, what would that be?
A: My advice would be to just start and to practice, practice, practice. Don't worry about what other people are doing and how far along they are in their skill. Your craft is your own, and it's up to you to perfect it. I'm still learning new techniques with every cake order I do because they are all different.