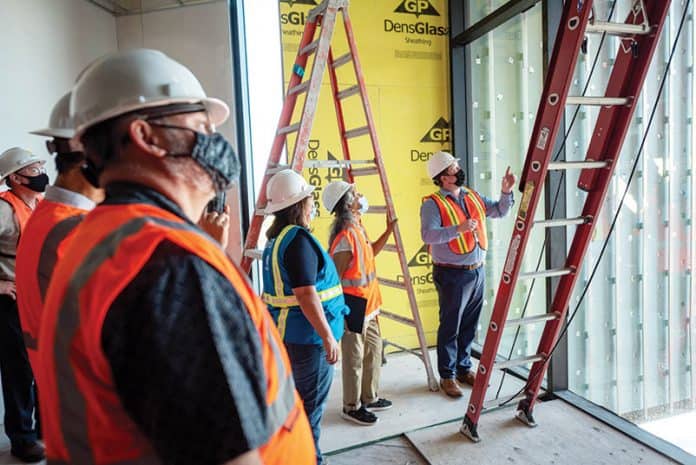 Construction of the new River People Health Center (RPHC) at the Salt River Pima-Maricopa Indian Community not only brings employment opportunities to the Community, but the facility also will provide important medical services to SRPMIC members and all Native Americans enrolled in a tribal community.
The RPHC is part of the Phoenix Indian Medical Center's (PIMC) healthcare delivery network, which includes the PIMC and two ambulatory centers located in the Gila River Indian Community, the Hau'pal Red Tail Hawk Health Center and the Komatke Health Center. These centers are considered satellite clinics for the PIMC, which remains the hub for inpatient and specialty services, and the RPHC will join the network in providing outpatient services such as primary care, dental care and behavioral health services.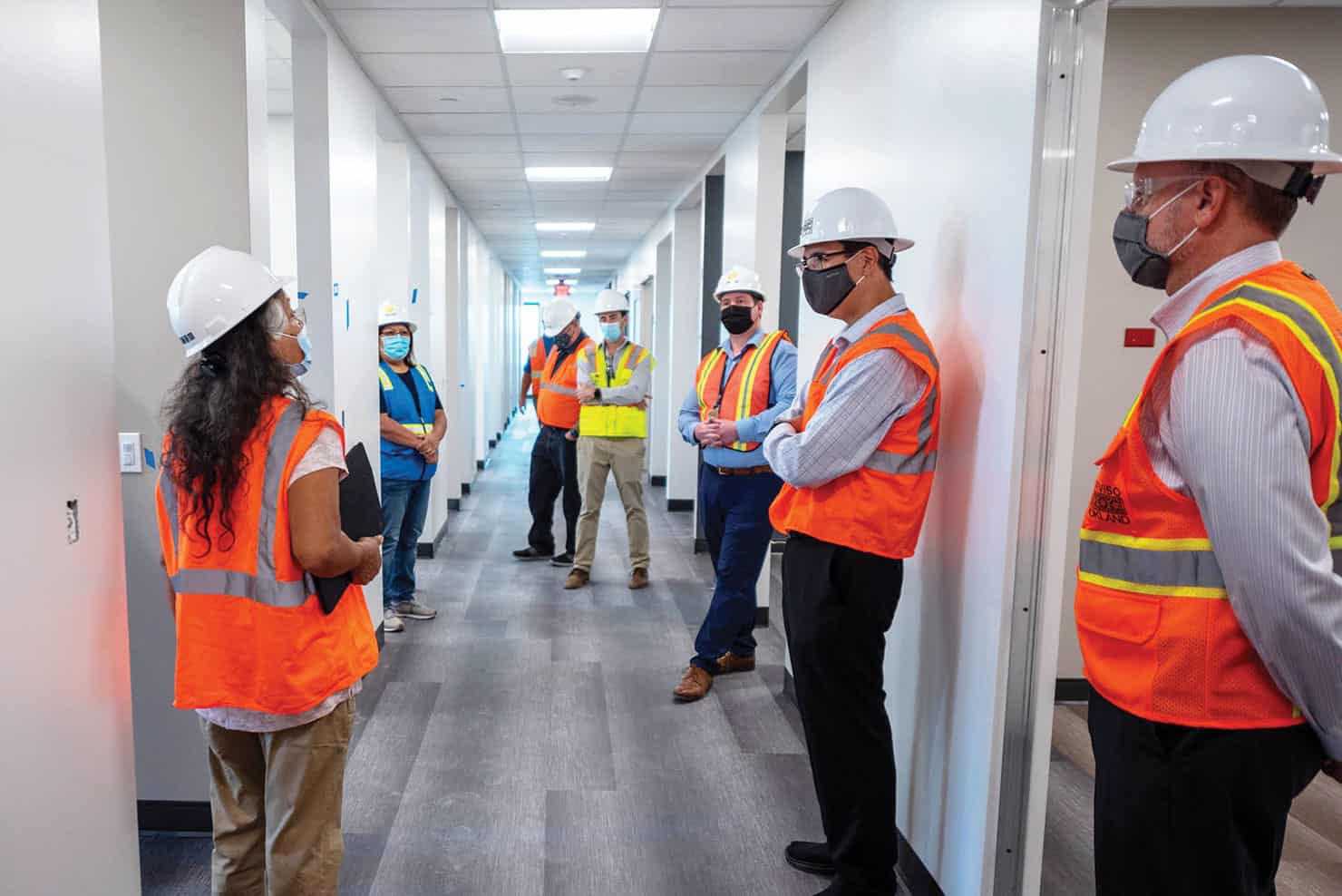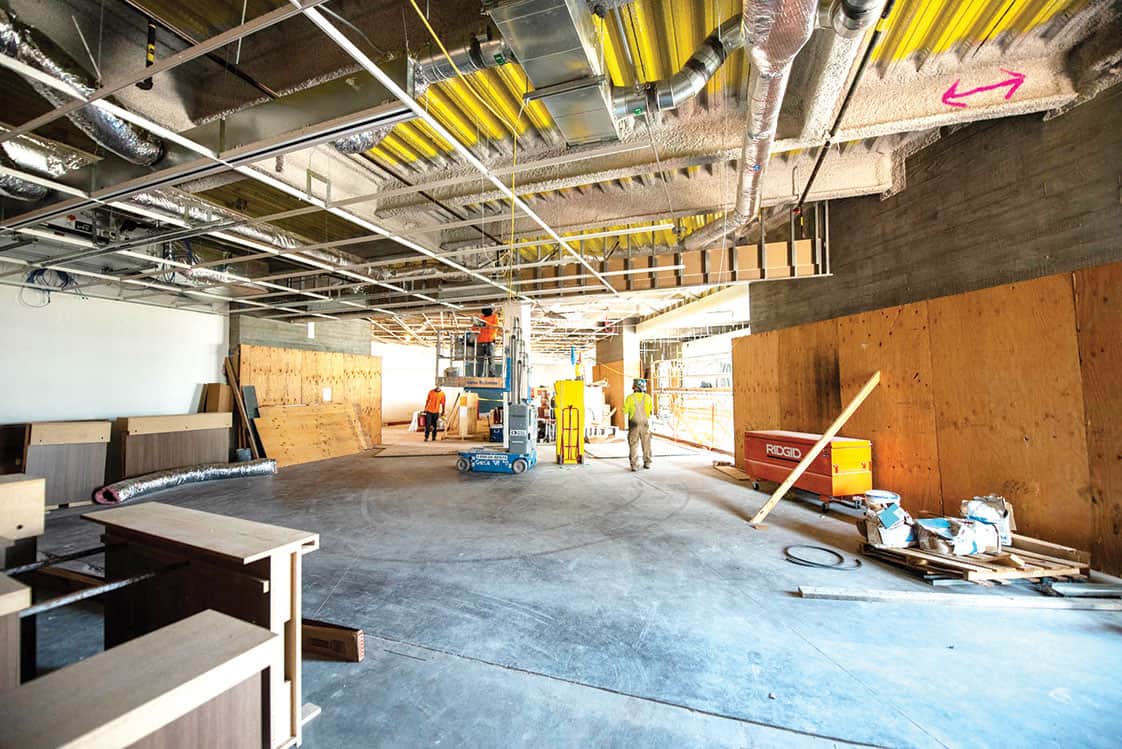 For members of the SRPMIC, this new health center calls into question the future of the Salt River Clinic. Joseph Remitera, Health and Human Services (HHS) director, said that Council has yet to make a decision on whether or not the Salt River Clinic will remain open. "The HHS leadership will be going to each district meeting over the next month to discuss this with Community members and get their feedback," said Remitera.
Since June, more than 40 Community members have been hired at RPHC, and more than 150 new positions will be added by the time the RPHC opens in January 2022. More than 500 people are expected to be hired in total. Open positions currently being recruited for include various clinical professions as well as managers, supervisors and administrative, security, clerical, finance and facility personnel.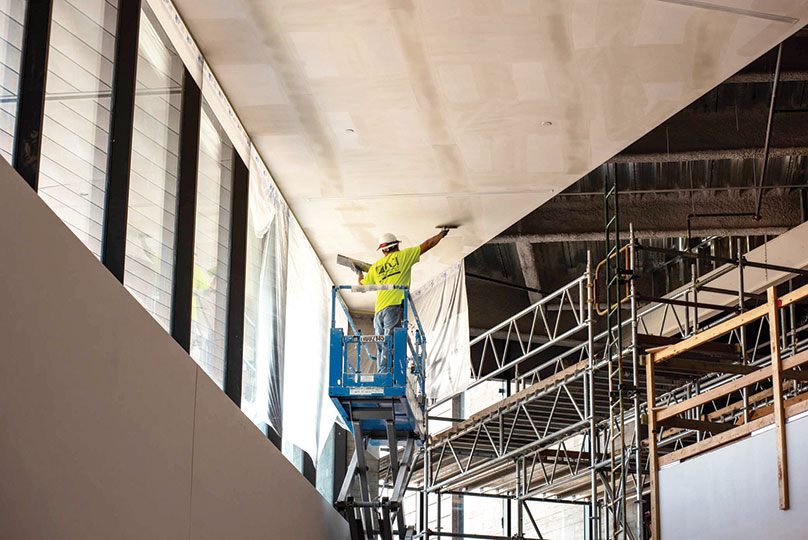 All new RPHC employees are required to receive the COVID-19 vaccine, per the SRPMIC Government mandate.
This summer, crews have been installing fixtures, furniture, dental chairs and x-ray machines, and Remitera said that construction is going well. "We still plan on seeing our first patient in the new center in January!" he said.
The first floor of the RPHC will feature a lab and pharmacy; a physical therapy, wellness and diabetes prevention wing; and primary care and pediatrics. The second floor focuses on dentistry, behavioral health, imaging and specialty care. The third floor is dedicated to administrative offices, employee facilities and conference/training rooms.