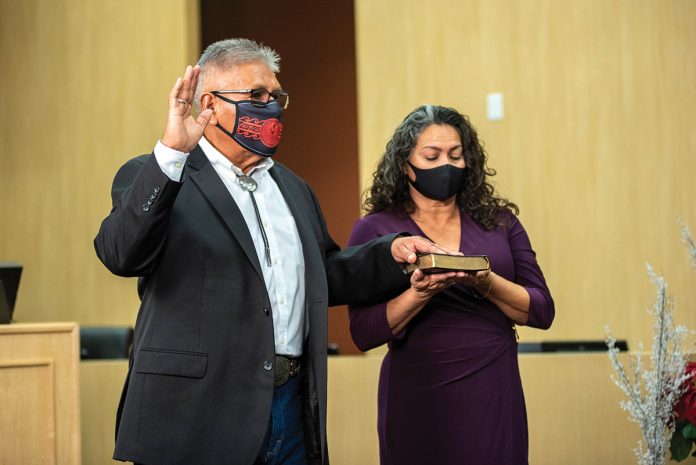 When COVID-19 hit and the world came to a stop, we all had to find new ways to continue with our work. This includes the important functions involved with the trusted process of voting. This year, the Salt River Pima-Maricopa Indian Communityhad an election for Tribal Council. That election still took place, just in a different way. After the results came in, David Antone, Wi-Bwa Grey and Deanna Scabby were elected as members of the SRPMIC Tribal Council.
The SRPMIC Inaugural Ceremony took place on December 11 at the Council Chambers. The live virtual ceremony took place on Vimeo. The ceremony was hosted by MC Mikah Carlos, and the invocation was delivered by President Martin Harvier. Acting Presiding Judge Darayne Achin provided the Oath of Office to the elected Council Members. David Antone was accompanied by his wife Patricia Antone. Deanna Scabby was accompanied by her mother Beverly Smith. Wi-Bwa Grey did her oath via Skype with her son Maceo Sundust as her accompany. Councilman Tom Largo provided the Benediction to close the ceremony.   
The newly elected representatives said a few words about their platforms for the upcoming term.
"I am humbled and privileged and just grateful that I was given the opportunity for a second term," Antone said. "I didn't think that it was going to go that way. The way I feel about things is you've just got to try, or you'll never know.
"We function for our government. My sole responsibility is to the people who elected me. I want to do the best I can for them."
Antone explained that his family members instilled in him the importance of serving the people of the Community.
"My family was in the arena, they always told me that 'Your responsibility is first and foremost to serve the members that live here,' and I take that very seriously. [We are] trying to get the governmental functions to work … best … in serving the people. Just overall, taking care of the welfare of the Community. Not only is my responsibility to the Community members, but … as a Council [member] the other responsibility is to maintain our government by creating revenue streams. I think we do a good job of that, at least in my experience in the four years I served prior."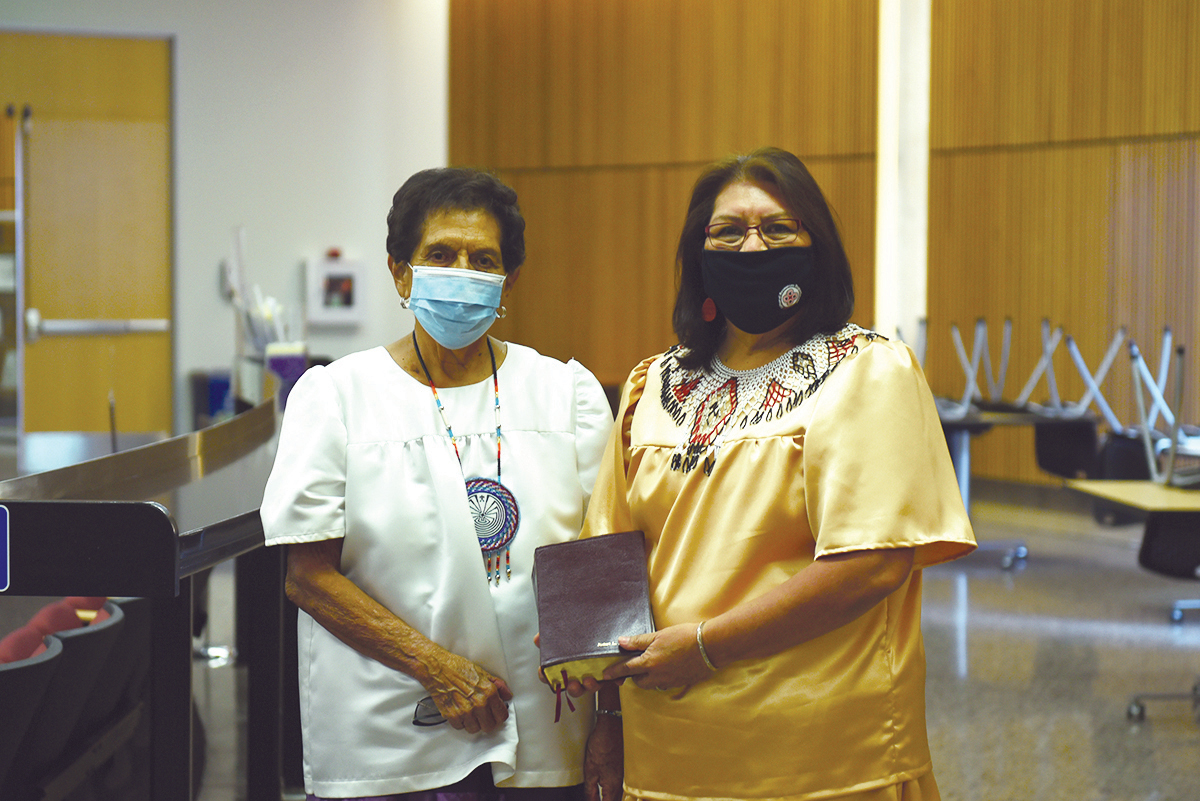 Council member Deanna Scabby said that with COVID-19, balancing the needs and the safety of Community members is top priority for her.
"My platform is taking care of our members as they go through this COVID-19 virus pandemic," Scabby said. "It's worldwide, it's statewide, it's local. Right now, not only just for myself, but for the rest of the Council, that's one of our biggest priorities. The safety of our members."
Scabby noted the difficulties that occur when Community members are surrounded by a large urban area that has different types of coronavirus restrictions.
"Some schools are allowing kids go [in person], and some of our students are going. It causes problems and exposure. But we can't live in a glass dome. That's one of the biggest things, is monitoring that [exposure]. We have a great team that does that," said Scabby. "The main objective right now is keeping the Community safe during COVID-19. This COVID virus has altered so much. And how are we, as a tribal government, going to roll with those punches to maximize what we have to better provide services to our people?"
In the August 6 issue of O'odham Action News, Council Woman Wi-bwa Grey, stated her platform when she was first elected and her commitment to SRPMIC.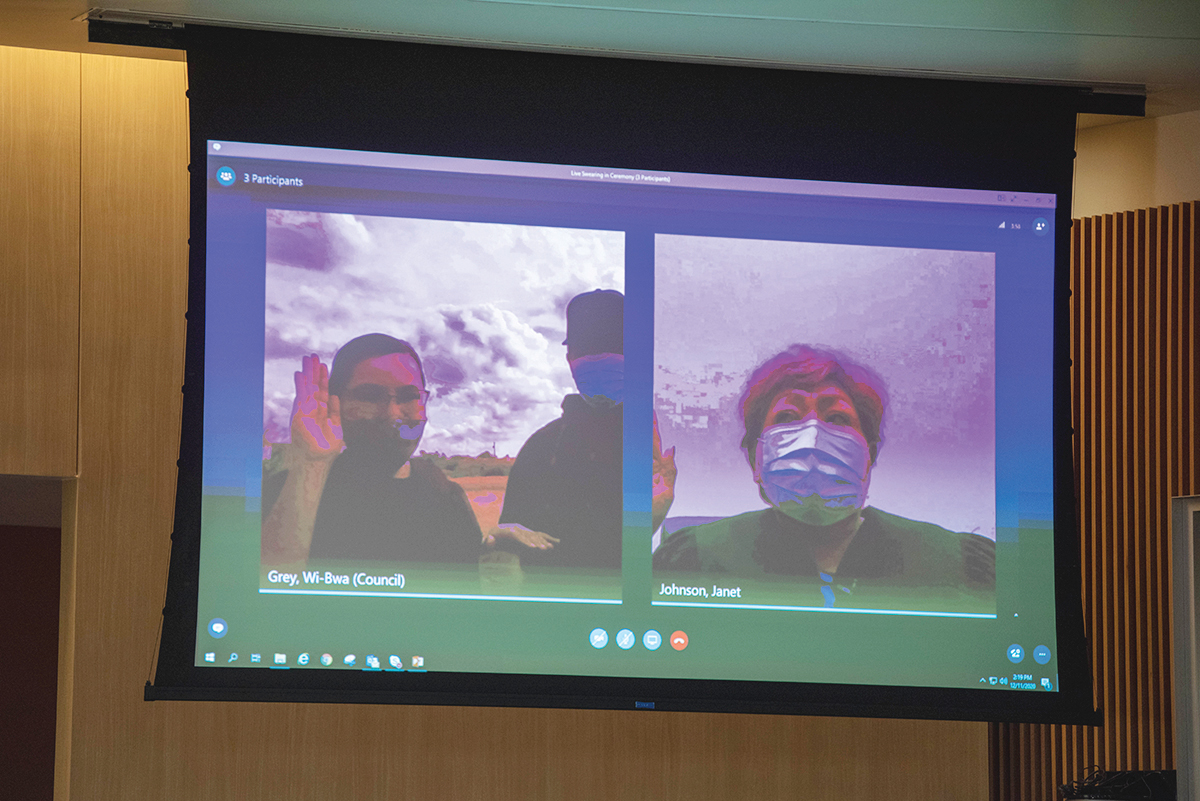 "In January 2019, I was elected to represent District I and fill the empty Council seat of now SRPMIC Vice- President Ricardo Leonard," Grey said. "At my first Council meeting, I made a commitment to myself to learn as much as I can, and I have to admit I am still learning. In learning I also saw that some SRPMIC ordinances have surpassed their uses and need to be brought up to date. I have also taken the opportunity to listen to the wisdom and advice given by our former leaders. Through this political education, the most important thing I have learned is that CHANGE can't be DONE ALONE, that CHANGE can ONLY happen if we all do it TOGETHER."
Antone offered some final thoughts regarding how he feels about the experience in general.
"It takes a lot of courage to [run for Council] because you put yourself out there," Antone said. "I think that first term really ran me through the gamut of the criticism as well as the praise. It's been a journey; I'll tell you that. Overall, it was an experience that I will never forget. I am grateful for it."