On April 14, Miss Salt River Nani Reina hosted a social dance at the Lehi gathering area as part of her platform to raise awareness on culture and families coming together. The evening started off with a few remarks from Miss Salt River and then from her father, Pacer Reina, who led a group of traditional bird singers at the social event.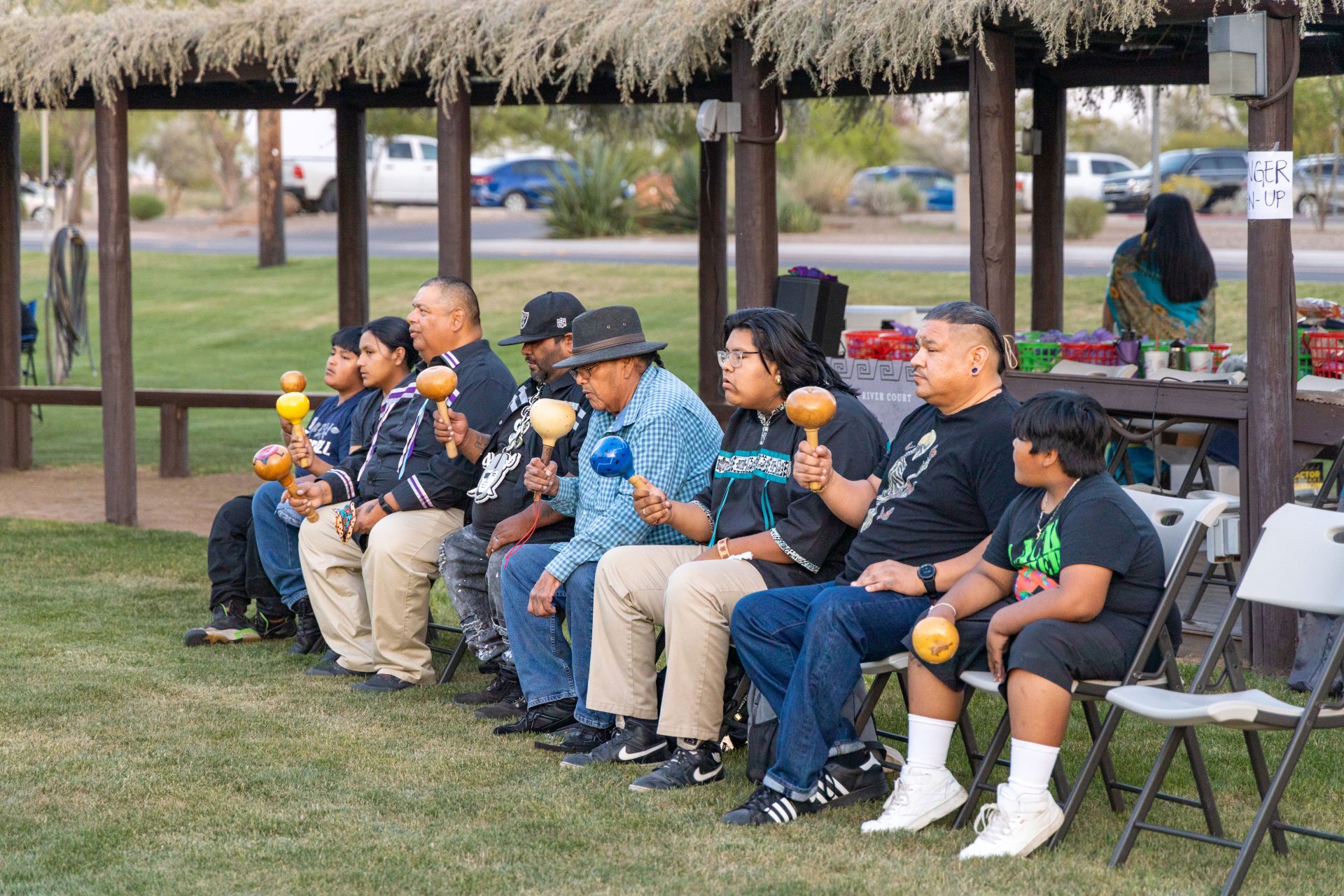 "It is one of those things I did as a child growing up," said Reina on her exposure to culture as a child. "My family went through a time when we weren't really connected with one another, but one of the things that did bring us together was our culture," she said.
The evening began with a traditional meal of beef and potato stew for all the guests in attendance, while traditional Piipaash singers performed a few songs to open the event. Reina also talked about programs in the Salt River Pima-Maricopa Indian Community geared toward cultural enrichment.
"One of the [things] that was taught to us was bird singing and dancing, which was provided by the Cultural Resources Department. Our dad signed us up and we went every Wednesday night. That is one of the things that connected us as a family," said Reina.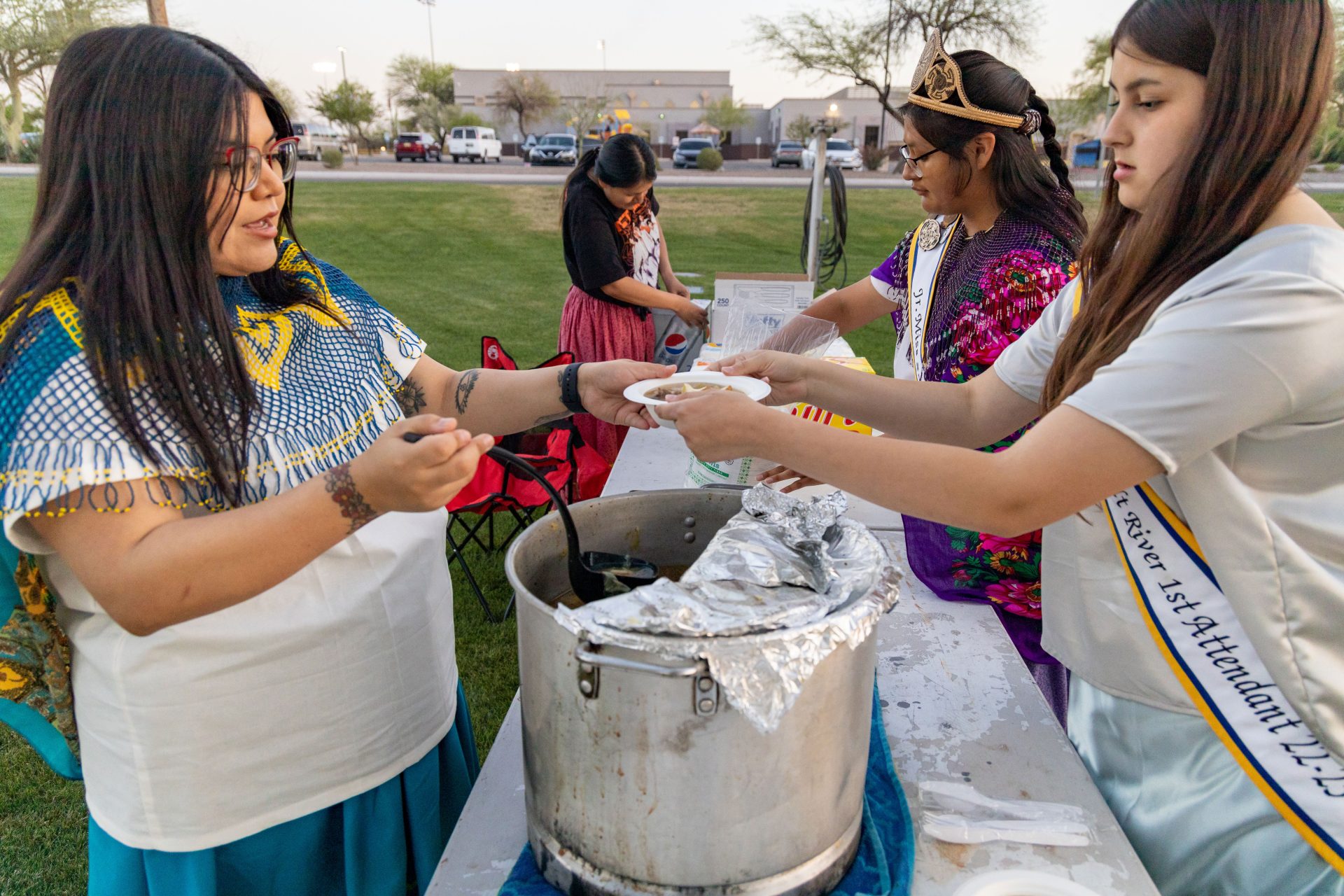 She said individuals and families that are interested in learning how to sing and dance culturally should consider taking one of the classes offered by the Cultural Resources Department because it can open the door to new opportunities and experiences. "Although this is my one and only event as Miss Salt River, [this] event is close to my heart, because it has been one of those things that brings us together," said Reina.