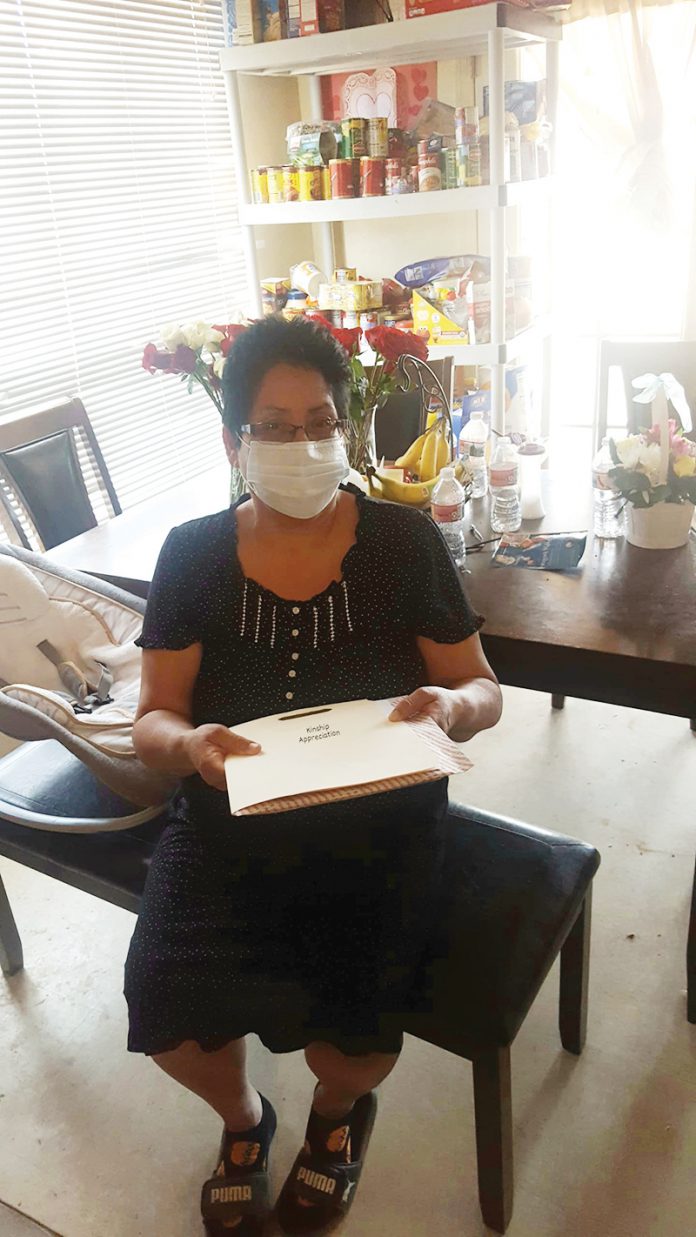 September was National Kinship Care Month, and to celebrate, Salt River Pima-Maricopa Indian Community Social Services honored its kinship care families with a "Night Out." Each of the 45 families received a $100 gift card for Denny's, Harkins Theatres VIP Gold movie passes and a Kids Combo voucher for a 12-oz. drink, popcorn and candy.
Some people may ask how kinship care is different from foster care and the other services provided under Social Services. Foster/Kinship Care Licensing Specialist Becky Carino describes what kinship care is.
"Kinship care refers to the care and supervision of a child or children by relatives or an individual who has a significant relationship with the child or children," Carino said. "A relative placement is an ideal source for children who have been removed from their birth parents, because it maintains the children's connection with their families and culture. Kinship care is often preferred to preserve the family in hopes of eventually reuniting the children with their birth parents."
Carino works closely with the kinship care families to ensure that their homes meet the safety guidelines and requirements of the SRPMIC Foster/Kinship Care Program and that the children's needs are met. The program provides ongoing communication and support for the kinship caregivers and for the children placed in their homes.
"There are many benefits to placing children with kinship caregivers, such as maintaining cultural traditions and the family connection," Carino said. "The role of a kinship caregiver is vital. I have witnessed many families dedicate themselves to raising their relative's children. These families have made accommodations to provide a safe, stable and nurturing home where children can thrive, and that should be highly respected."Anyone interested in becoming a licensed foster care or kinship care provider is encouraged to call Social Services Manager Norma Hernandez at (480) 362-2728