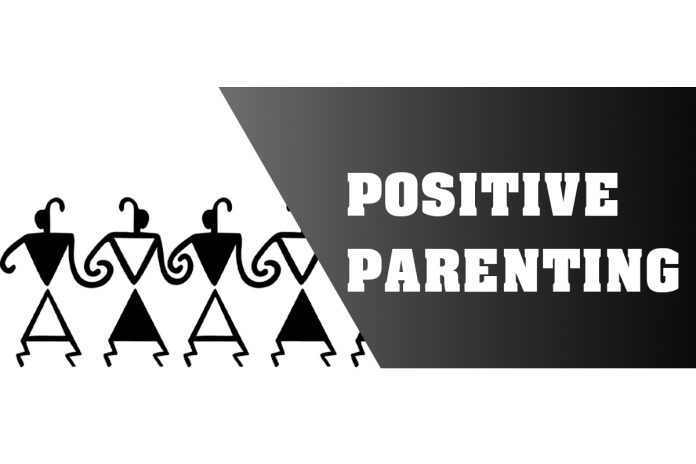 The Salt River Pima-Maricopa Indian Community's Behavioral Health Services is offering Positive Indian Parenting classes online to all Community members to help build stronger children and families. The eight-week series features class every Thursday from 12 noon to 1:20 p.m. All are welcome to join and learn about parenting topics such as Traditional Behavior Modifications, Harmony in Childrearing, Traditional Parenting, Lessons of a Storyteller and more.
The second parenting class was held on Thursday, January 14, and focused on storytelling as a technique to help parents communicate with their children and share knowledge about their cultural identity.
Many Native American children living off the reservations may not be aware that they are Native American and have Native ancestors. Storytelling can be a tool to help parents share stories of their tribes and help educate children about their Native American heritage. During the class, parents were asked where they had learned about their tribes and their traditional tribal stories, songs and dances. Parents responded that they had grandparents or other relatives talk to them in their language, and some have family members who know the traditional songs and dances.
The SRPMIC Cultural Resources Department has been a helpful resource for parents seeking to learn the O'odham and Piipaash language, songs and dances so they can pass them on to their children and spark an interest so the kids will want to continue learning about who they are.
As storytellers, parents are also teachers. Tribal stories can help mold and shape a young mind because they always have a meaning behind them. For example, a story may teach why you shouldn't tease someone just because they're different and we should always treat others with kindness and respect.
Telling stories to your children is a way to communicate and spend time with them. This will help them learn how to be patient and listen, becoming better communicators themselves. It also teaches parents to take the time to listen to their children, instead of being the ones in charge; this can create a mutual respect between parent and child.
To join the Positive Indian Parenting sessions, email Tania Hatathlie at tania.hatathlie@srpmic-nsn.gov.