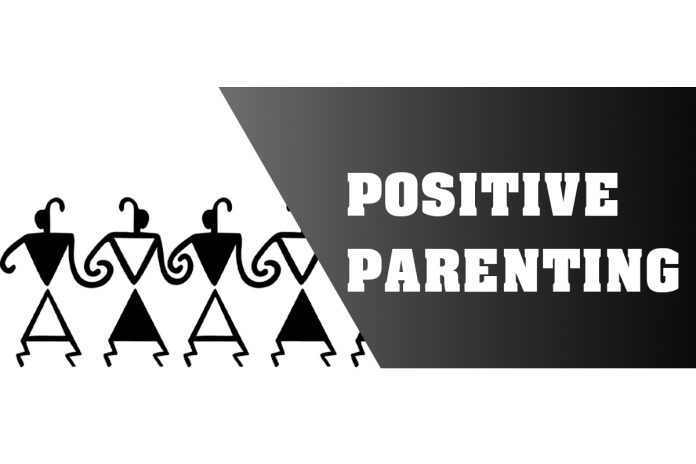 The Salt River Pima-Maricopa Indian Community's Behavioral Health Services is offering Positive Indian Parenting classes online to all Community members to help build stronger children and families. The eight-week sessions feature class every Thursday from 12 noon to 1:20 p.m. All are welcome to join and learn about parenting topics such as Traditional Behavior Modifications, Harmony in Childrearing, Traditional Parenting, Lessons of a Storyteller and more.
The first eight-week session started on Thursday, January 7, with the class discussing traditional parenting and using resources from the National Indian Child Welfare Association (NICWA) to help parents develop positive attitudes, values and skills from their culture and apply them to modern parenting.
During the first class, behavioral coach Tania Hatathlie provided an overview on traditional parenting, how a parent learns parenting, and understanding the positive ways of parenting that have been lost over time. A lot of parents learn from their parents, and sometimes negative behaviors continue down through generations. But that negative parenting cycle can be broken.
"As a young parent, I didn't know anything. Parent education is new to this new generation," said Hatathlie. "Parents learn to parent from those who raise them, and few people have an opportunity to get outside help. To understand what Indian parents face today, we must consider where we learned to parent as individuals and as people."
During the era when American Indian children were forced to attend boarding schools, from the late 1800s through the mid-1900s, that generation lost the traditional ways of teaching their customs, beliefs and traditions. "Those boarding school children lost that nurturing and strength that they would have gained at home and in their communities. They instead learned abuse and how to be ashamed of their cultures and traditions." Unfortunately, that is what was passed down in their families.
Today there are a number of young parents who are breaking the cycle of abuse, resorting to other alternatives rather than physical discipline. They take away their children's electronic devices or ban their kids from the internet, which has been more effective. The Positive Indian Parenting classes give parents a place to learn about positive parenting and share their experiences to receive feedback or suggestions on how they can implement better parenting techniques.
To join the online Positive Indian Parenting sessions, email Tania Hatathlie at tania.hatathlie@srpmic-nsn.gov.