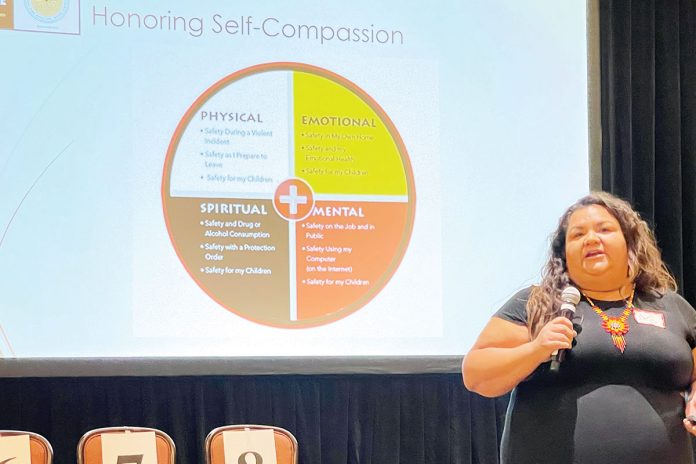 The Salt River Pima-Maricopa Indian Community held the "Not One More" Symposium on June 2, 3 and 4 at the Talking Stick Resort to take a stand against drug use in the Community. The symposium featured experts and guest speakers who focused on three steps to process combating addiction: identifying the problem, programs and services to overcome substance abuse issues, and what is going to happen in the future.
Day 1 was called "The Path We Walk," and it explored the effects of drugs in the Community, what the addiction process looks like, and where we are today.
Day 2 was called "The Path to Recovery," and the topics focused on various services that are available within the Community.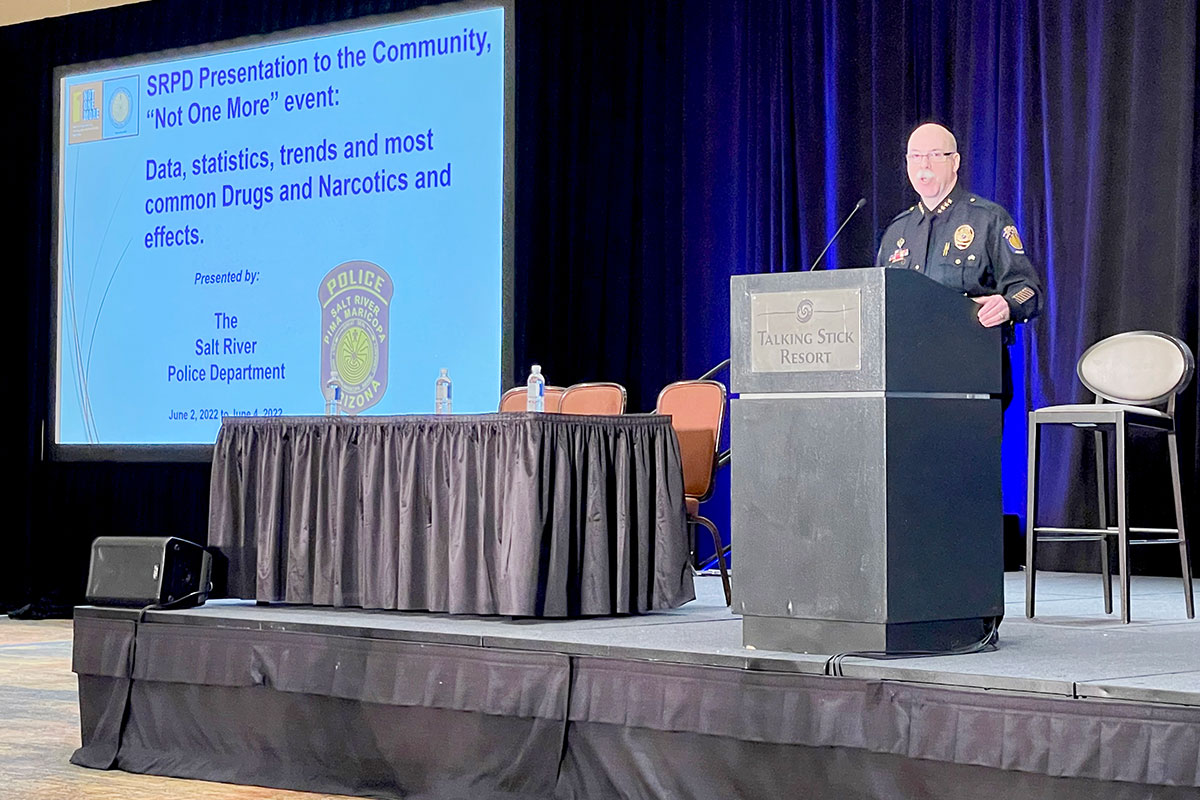 Finally, Day 3 was called "The Path Forward," looking into the future of substance abuse in the Community and getting feedback about the government action taken so far for combating this surge in the Community.
Day 1 featured a presentation by SRPD Chief Karl Auerbach and Commander Michaela Sample on the most common drugs and narcotics and their effects. They discussed all drugs but focused on the increasing use of fentanyl and opioids. In 2021, 38 people overdosed in the Community; 20 of them were Community members. Seven people died from their drug overdoses, five of whom were Community members.
Sample explained that the potency of illegal drugs is increasing due to their purity, making them even more dangerous. She also educated participants to be on the lookout for cellphone emojis that represent drug slang.
Salt River Fire Department Chief Daryl Dash screened a video of SRFD firefighters reviving an overdose patient during a training exercise. Dash explained that this is something they are seeing more often.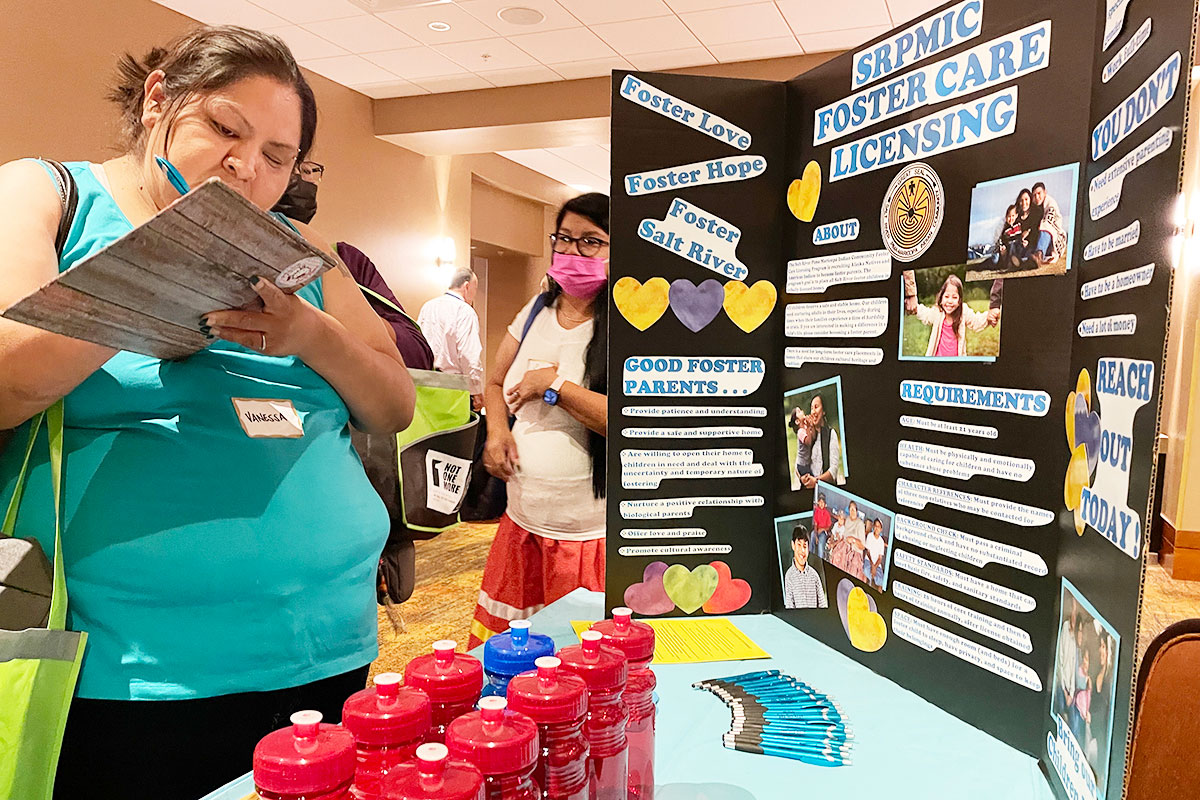 "We are starting to see these trends where drugs are getting more prevalent and stronger within the Community," said Dash. "It's tough; some of our members of the fire department are Community members, and they have had to work on their own family members in these types of situations. We had a 78-year-old patient overdose on fentanyl, and the youngest was a 12-year-old who overdosed on fentanyl."
SRPMIC Health and Human Services Chief Behavioral Health Officer John Godfrey and Chief Public Health Officer Nancy Mangieri talked about the health issues cause by drugs and alcohol. HHS Residential Treatment Manager Frank Saverino gave a presentation on the disease of addiction, explaining what addition is, its causes, and who is vulnerable to addiction. Family Advocacy Center Director Carol Colmenero talked about the historical trauma that is leading to addiction and other unhealthy habits among American Indian tribes. She focused on the boarding school experiences that Native children and their families faced as a cause of the historical trauma that still lingers within Native people today.