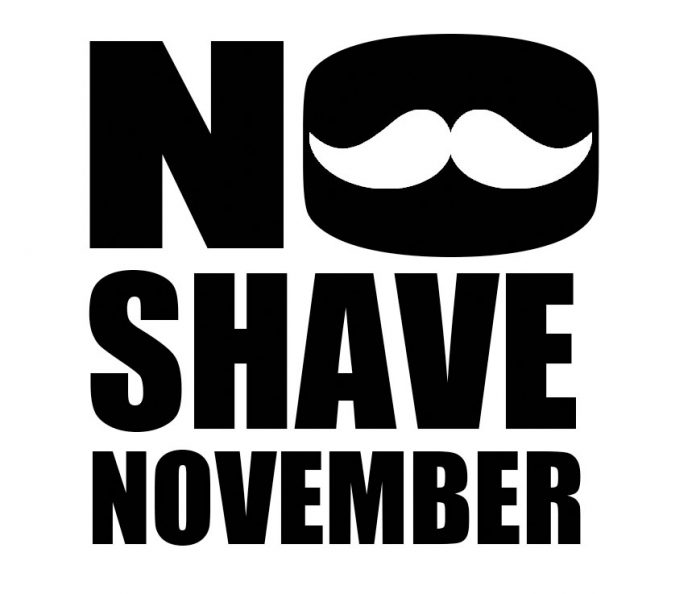 The Salt River Police Department has completed its fifth year of No-Shave November, in which officers grow their facial hair to raise funds for the children of the Salt River Pima-Maricopa Indian Community. Both SRPD officers and Salt River Fire Department firefighters and staff started their 30-day challenge to grow out their facial hair on November 1. To take part in the fundraiser, each participant makes a donation.
"This year, 24 SRPD employees participated, and out of the 24, 20 grew beards. The other four chose the option to wear jeans [for 30 days]," said SRPD Lt. Anslem Flores. "The jeans option is for female employees."
The funds raised go to the Salt River Children's Foundation, and in the past the SRPD Kickball with the Cops Program also received funding. But due to the COVID-19 pandemic, all proceeds now go solely to the Salt River Children's Foundation.
In the past, SRPD had a GoFundMe page, but this year they set up for people to donate. They raised $2,475 and still had donations trickling in throughout January.
As in previous years, some male participants let their facial hair grow out well past November 30, continuing through two additional phases, "Double-Down December" and "Just Keep It January," due to the popularity of no-shave campaigns. If the employee participated for the duration of the fundraiser, they would have stopped shaving or worn jeans for more than 12 weeks.
People can continue to support No-Shave November by donating throughout the year; to find out how to donate, call the SRPD at (480) 362-7860.
No-Shave November is not the only time during the year when the SRPD raises money for a good cause. The SRPD Honor Guard Unit also raises money throughout the year to assist with funerals for members of law enforcement and public safety, to pay for special events, and to create peace officer memorials at the state and national levels, explained Flores. For this fundraiser, SRPD has unit coins and T-shirts for sale. Any help is welcome; contact Acting Lt. T. Mathews at (480) 362-7860 to learn how you can assist or donate.
"The Salt River Police Department is always happy to help the Salt River Community Children's Foundation," said Flores. "We look forward to the next No-Shave!"