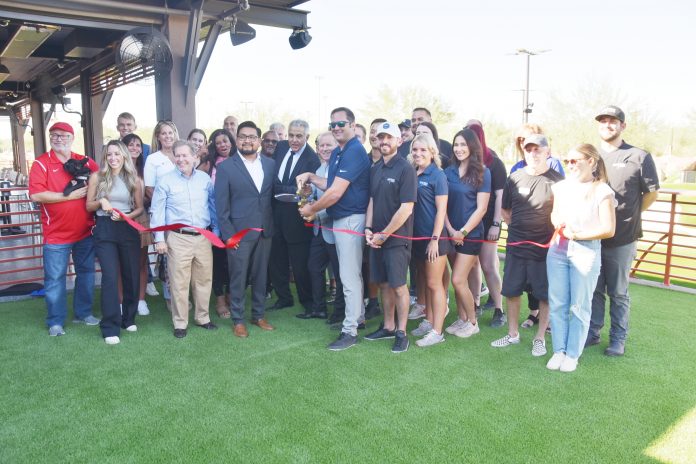 On October 6, PopStroke Entertainment Group, a golf entertainment group partnership with legendary golfer Tiger Woods and TaylorMade Golf Company, opened up a brand-new PopStroke mini golf location in the Salt River Pima-Maricopa Indian Community's Pavilions at Talking Stick within the Talking Stick Entertainment District.
On the previous day, October 5, the SRPMIC and members of the Scottsdale Chamber of Commerce held a private ribbon-cutting ceremony to celebrate the new entertainment destination.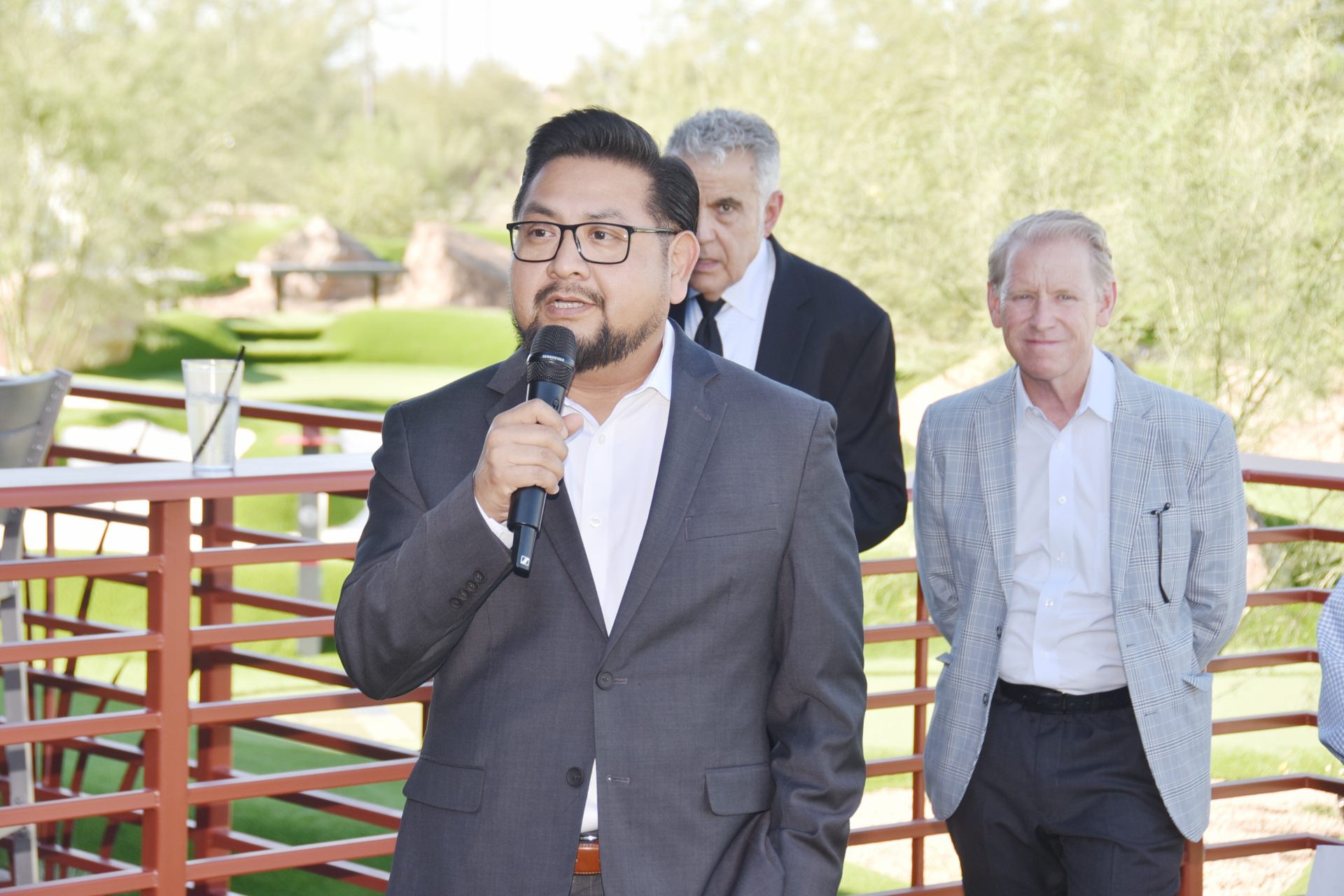 "You are standing on the Salt River Pima-Maricopa Indian Community, the ancestral lands of the Onk Akimel O'odham and the Xalychidom Piipaash," SRPMIC Assistant Community Manager Doran Dalton told the group of mainly PopStroke employees and stakeholders before the ribbon was cut. "Our elders tell us that as people, we've always welcomed strangers and visitors into our Community to help them out with whatever we can and whatever we have. This is a unique opportunity for you as business owners seeking opportunities to grow your business, but also for our visitors to be a part of our Community. We're a people who have historical ties to this land since time immemorial, and we're happy to share it with you."
The new PopStroke location is the eighth for the company and the second in Arizona. PopStroke has 36 holes of miniature golf split into two courses designed by Woods complete with sand traps, bunkers and synthetic turf.
Over the 4 acres, each course is designed for a different skill level. One of the courses is ADA accessible for players with disabilities.
There is also an outdoor beer garden and lounge area, an outdoor playground for kids, complimentary ping-pong and foosball, a full-service bar and restaurant, and an ice cream parlor featuring 22 flavors of ice cream.
PopStroke Director of Operations Timothy Glita said that PopStroke is excited to become part of the Community.
"Whether you're 3 or 83, everyone can have a great time here at PopStroke," said Glita. "We are so excited to be here in the SRPMIC and a part of Scottsdale. The Community and everyone involved has been warm and welcoming, and we already feel like we've been here a very long time. We're excited to be another option for the residents and visitors to come and hang out."
Glita said that some of the special promotions include senior discounts on Monday, Tuesday Kids Day and Wednesday College Day. The Scottsdale PopStroke is located at 9245 E. Hummingbird Lane. Hours are 10 a.m.-11 p.m. Sunday through Thursday, and 10 a.m.-midnight on Friday and Saturday. For information call (480) 903-8690.