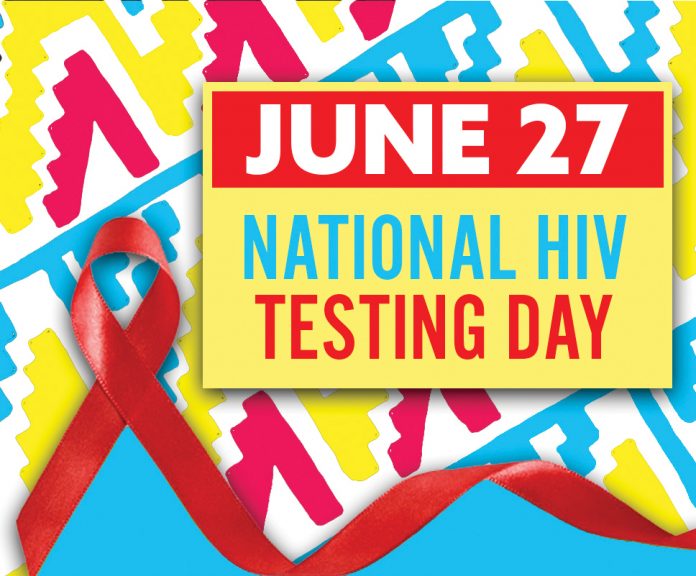 National HIV Testing Day is on June 27 this year. This is a day to encourage people ages 13 to 64 to get tested for human immunodeficiency virus (HIV), which can lead to AIDS. It is also meant to raise awareness about the importance of testing and early diagnosis. Increasing awareness helps prevent the spread of HIV and helps those who test positive to get immediate treatment that reduces their illness and transmission of the virus.
According to the Indian Health Service, there was a 30% decline in HIV deaths among American Indians and Alaska Natives from 2014 to 2018, and the Native death rate from HIV/AIDS is now below that of whites in the United States.
To help prevent the spread of HIV, get tested, use protection such as condoms during intercourse, and ask your healthcare provider about pre-exposure prophylaxis (PrEP). Those who test HIV-positive can follow a treatment plan to stay healthy and to protect others.
The Salt River Health Clinic provides HIV testing for Salt River Pima-Maricopa Indian Community members and for anyone with an Indian Health Service chart.
"The fastest way of getting tested at the Salt River Health Clinic is by calling and making a same-day appointment," said Jessi Budka, Salt River Health Clinic phlebotomist. "The test is a quick and easy blood test that is sent out to the Phoenix Indian Medical Center [for processing]. The patient should receive their results within 24 hours."
To make an appointment for HIV testing, call the Salt River Health Clinic at (480) 946-9066.