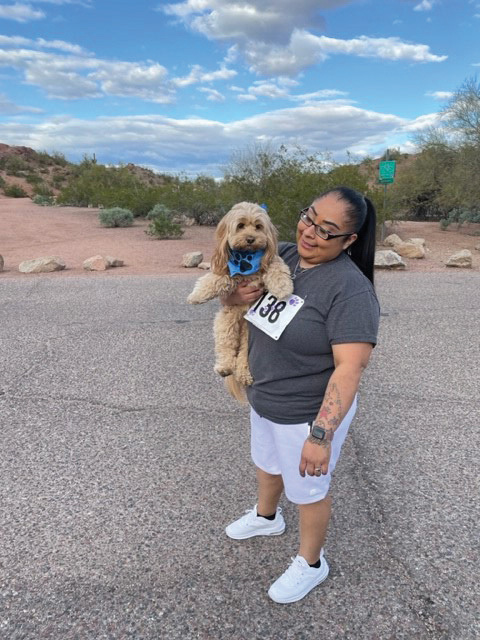 Community Recreational Services' Athletics Division of the Salt River Pima-Maricopa Indian Community hosted a virtual 5K walk (3 miles) to mark National Walk Your Dog Day. Dog owners could take their furry friends out for a walk anytime throughout the week of February 20-26. Owners could preregister for the walk and pick up their bib, t-shirt and a bandana for their four-legged friend.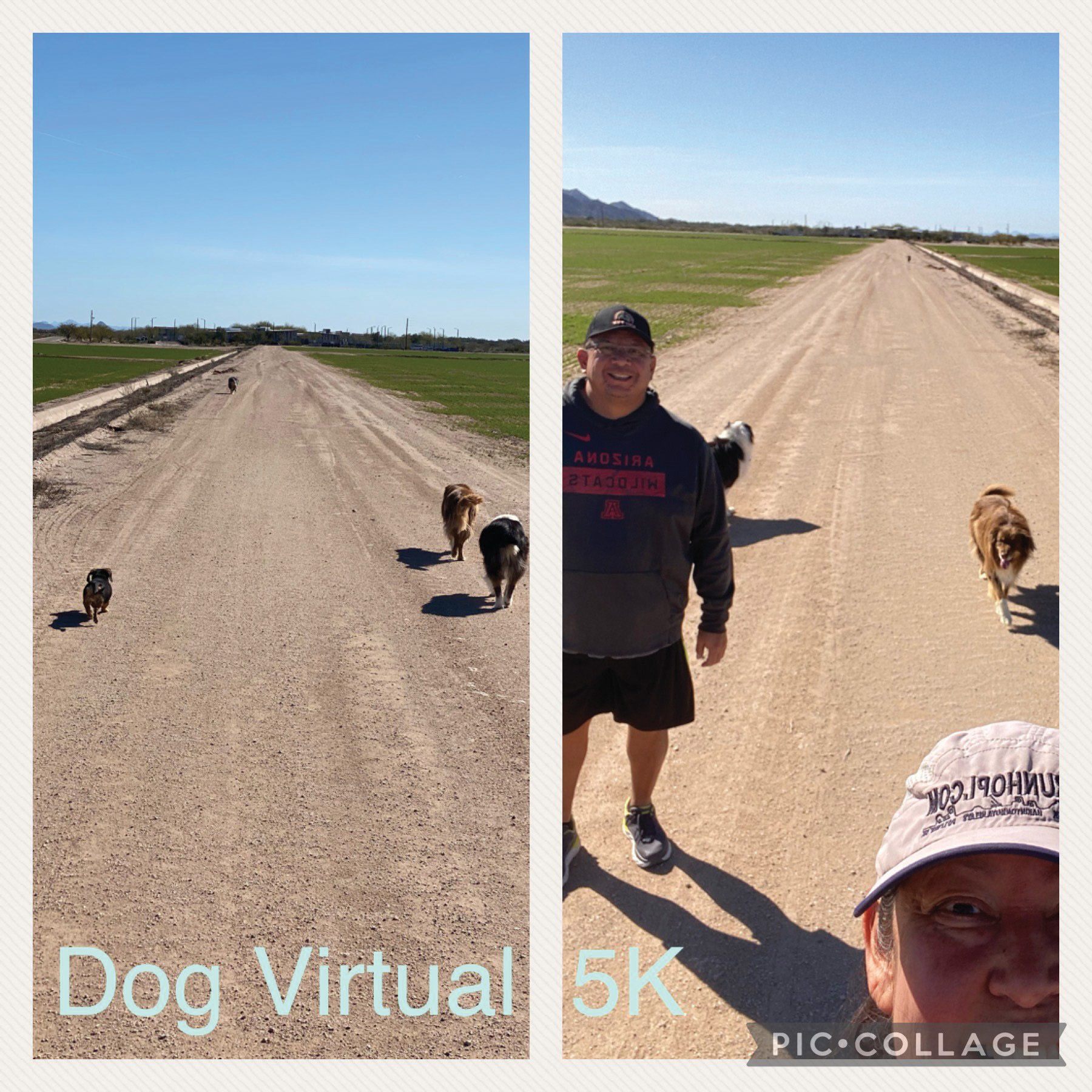 "February 22 was National Walk Your Dog Day, so we just used that whole week … [for] people to walk their dog and then send in a photo [showing them] taking part in the activity," said Robin Hendricks, athletics recreation coordinator II with Community Recreational Services.
She said that more than 60 people signed up for the virtual walk, which was a way for people to pursue a healthy, active lifestyle and enjoy the outdoors along with their favorite pet.