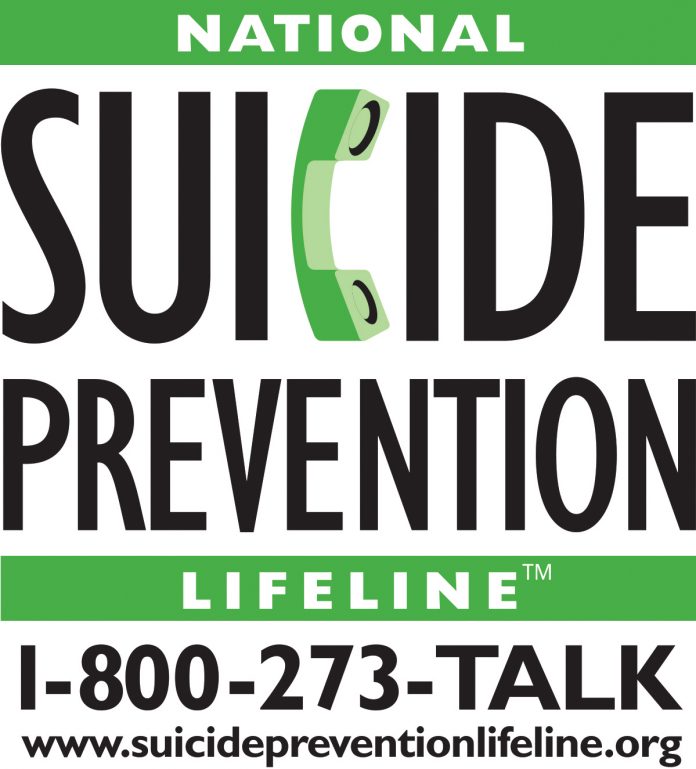 September is National Suicide Prevention Month. According to the U.S. Centers for Disease Control and Prevention (CDC), more than 47,500 people died by suicide in the U.S. in 2019.
Suicide is a tragic event with devastating emotional effects for the survivors and families of its victims. After the past year and half of living with the COVID-19 pandemic, people have been experiencing increased anxiety, depression and substance abuse, adding to other struggles that had individuals seriously considering suicide, according to the CDC.
Anyone may contemplate suicide; it's not limited to a particular social or economic group. Suicide has affected many, especially after such a devastating year and a half of losing loved ones to an unpredictable sickness, isolation and economic struggles. According to the CDC, 12 million people seriously thought about suicide, 3.5 million made a plan for suicide, and 1.4 million have attempted suicide. Sometimes there aren't any warning signs. Victims of suicide include those who are outgoing with many friends, people who may seem happy with no worries at all, as well as those who are obviously disturbed and talk about taking their own life.
Many factors can increase the risk of suicide. It is connected to forms of injury and violence; for example, those who have experienced child abuse, bullying or sexual violence are at higher risk of suicide. Suicide affects children and adults, and people of all ages and races. Native Americans/Alaska Natives have the highest rate of suicide compared with other races. The impacts of suicide and suicide attempts can affect both the victims and their families emotionally, physically and economically, including failed suicide attempts that result in serious injuries that have long-term effects.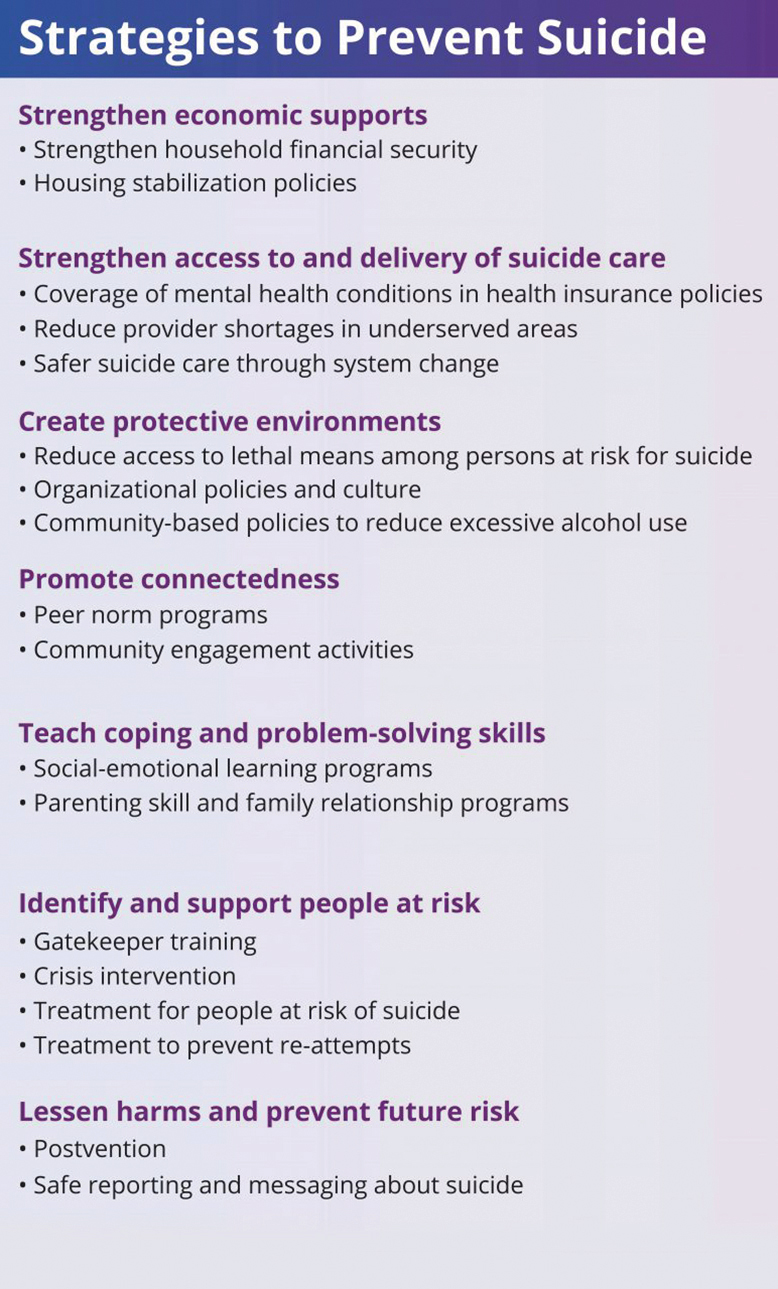 Suicide can be prevented through a number of strategies, such as strengthening economic supports, providing access to and delivery of suicide prevention care, creating protective environments, promoting connectedness, learning coping and problem-solving skills, identifying and supporting people at risk, and lessening harms and preventing future risks (see sidebar for more details).
Salt River Behavioral Health Services offers a number of outpatient services that can help those who are struggling. Services include individual and family counseling, group counseling/therapy, crisis intervention, and Community education seminars to help cope with grief, suicide and loss. To read more on these services, visit https://oan.srpmic-nsn.gov and read the article titled "How to Cope with Grief and Loss."
If you or someone you know struggles with thoughts of suicide and needs someone to talk to, contact Behavioral Health Services at (480) 362-5707, the SRPMIC Crisis Line at (480) 362-6333 or the National Suicide Prevention Lifeline at 1-800-273-8255. Find more information online at https://suicidepreventionlifeline.org.
If you need to speak to a Behavioral Health Services counselor, call (480) 362-5707 to talk it out in a safe place.