The Pueblo Grande Museum in Phoenix held its 45th annual Indian Market on December 10 and 11, welcoming more than 110 artists whose work includes pottery, paintings, jewelry, beadwork, weaving/basketry, photography and more to demonstrate and sell their work to the public.
This year's Indian Market Featured Artist was Salt River Pima-Maricopa Indian Community artist Dwayne Manuel. He featured his acrylic paintings, drawings and digital drawings at the Featured Artist tent.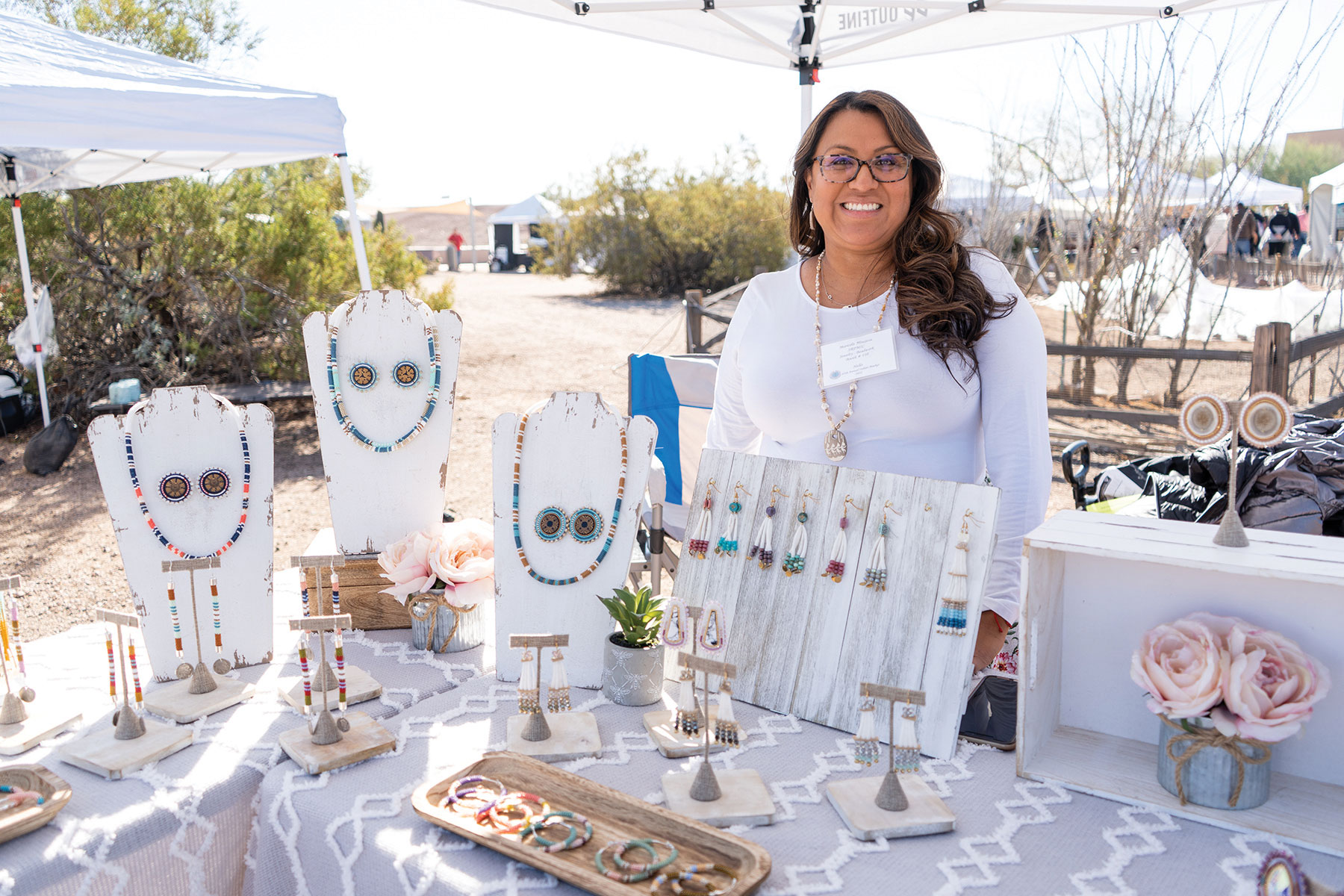 "The Pueblo Grande Museum was looking for more of an O'odham presence, and I was asked to be a Featured Artist for this year's Indian Market since I am an O'odham artist doing contemporary artwork and I'm still active," said Manuel. "I guess my reputation preceded me. They reached out and asked me if I would be willing to be the Featured Artist here at the Pueblo Grande Market."
Manuel showcased a variety of his work, including paintings, drawings and some digital artwork printed on canvas.
"It's all current work with the exception of the drawings; those were created within the last 14 years," said Manuel.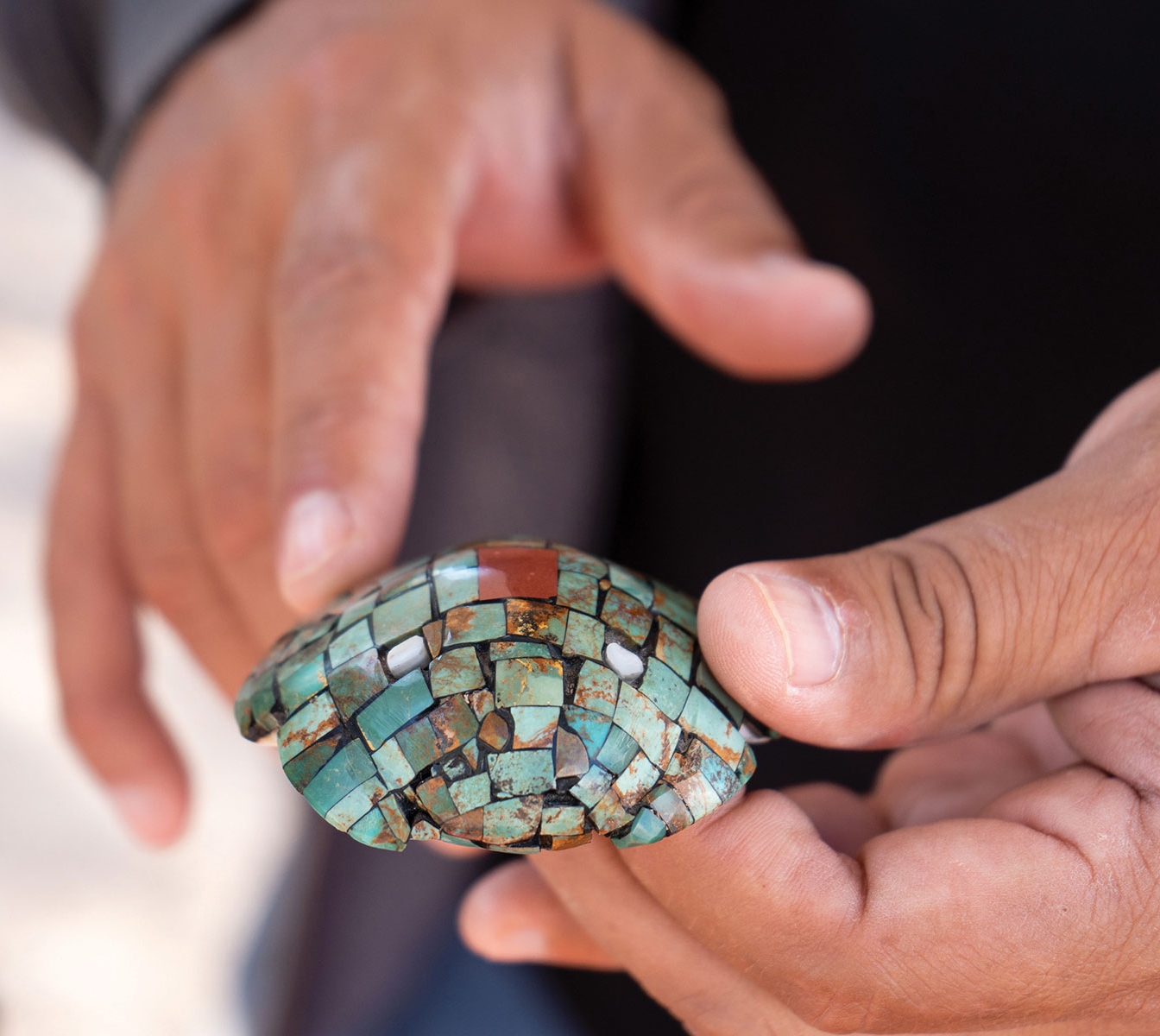 Manuel currently is a teacher at Tohono O'odham Community College (TOCC), where he is passing on his knowledge of drawing and painting. At the start of the new year, he will be holding a free eight-week art workshop for those enrolled in any of the four O'odham tribes to learn about Native arts such as pottery making, basketry, shell etching, and contemporary painting and mural art. He also worked on a major project in collaboration with the Phoenix Suns as a part of their Originativ Celebration Nights.
Other O'odham artists at the Pueblo Grande Indian Market were Maricela Hinojosa, who showed her jewelry/beadwork; Jacob Butler, who demonstrated shell etching; and Cory Hubbard, who demonstrated pottery making.
For information on upcoming event at the Pueblo Grande Museum and Archeological Park, visit www.phoenix.gov/parks/arts-culture-history/pueblo-grande.