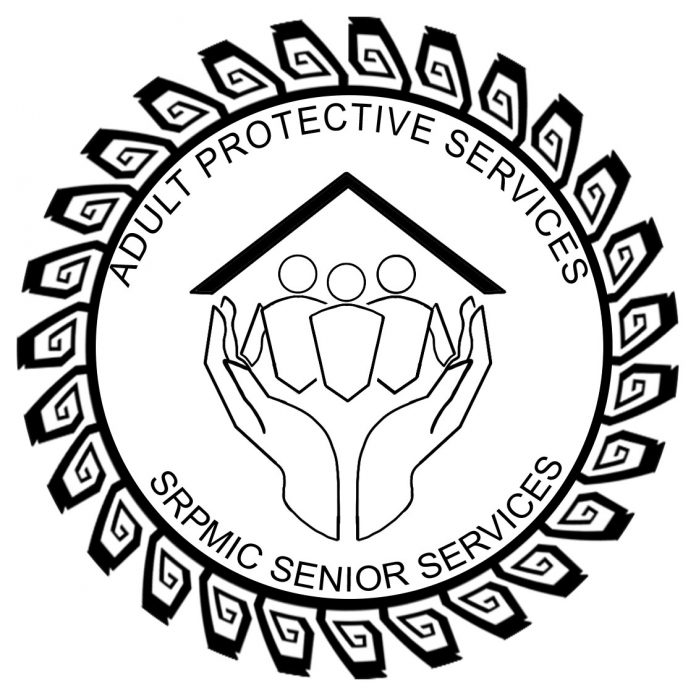 World Elder Abuse Awareness Day is June 15, and the Salt River Pima-Maricopa Indian Community Senior Services Department (SSD)/Adult Protective Services (APS) team wants to bring to light some things to look out for while protecting our elders from preventable harm.
To acknowledge this day, APS will be hosting its own Community Elder Abuse Awareness Day on June 23 with APS contact information and resources for education on abuse, neglect and exploitation of elders, as well as a giveaway of promotional items. APS will also be giving out T-shirts to the first 250 people who sign their pledge to be the Community's protectors, protecting elders from abuse.
APS Social Worker II Delaine Rodriguez said that raising awareness about elder abuse can teach children the historical lessons from their ancestors about honoring the elders and bringing balance to society. "The [children] would gain a new respect and empathy to continue and share the knowledge, wisdom and understanding of Native American history through lessons of an elder," said Rodriguez.
Alfhonso Havatone, SSD Social Services manager, holds a similar view on the collective responsibility of the Community in keeping our elders safe.
"When caring for an elder, it's always best to report when in doubt [and] make a referral for a welfare check," said Havatone. "[APS] will follow up on every referral received and exhaust the referral to make sure our elderly are safe. A referral (a report or welfare check) allows us to assess the elderly person's needs and facilitate referrals to SSD to make sure their needs are fully met."
"One thing we as a Community can do is take action. Action produces results when we are actively getting involved for change," said APS Social Worker II Adrian Doctor. "Historical lessons teach us to get involved with our elderly population by checking on them on a daily basis to see if they have enough food in their kitchens and they are well stocked in household supplies, clothing and first aid/medical items."
SSD stresses that it is not in the business of removing seniors from their homes or families. Their goal is to provide family reunification in a safe manner when appropriate and to maintain the elderly and vulnerable adults within the family structure.
"We all have a responsibility in keeping our elderly safe. They are our teachers, advisors, mentors and [they] possess our culture [in language, song and way of life]," said Havatone.
Signs of Elder Abuse
Injuries such as bruises, cuts or broken bones
Self-neglect: missing medical appointments, non-compliant with medical advice and self-care
Malnourishment or weight loss
Poor hygiene
Symptoms of anxiety, depression or confusion
Unexplained transactions or loss of money
Withdrawal from family members or friends
Unexplained injuries or behaviors, unsafe living conditions, and coercion in financial matters