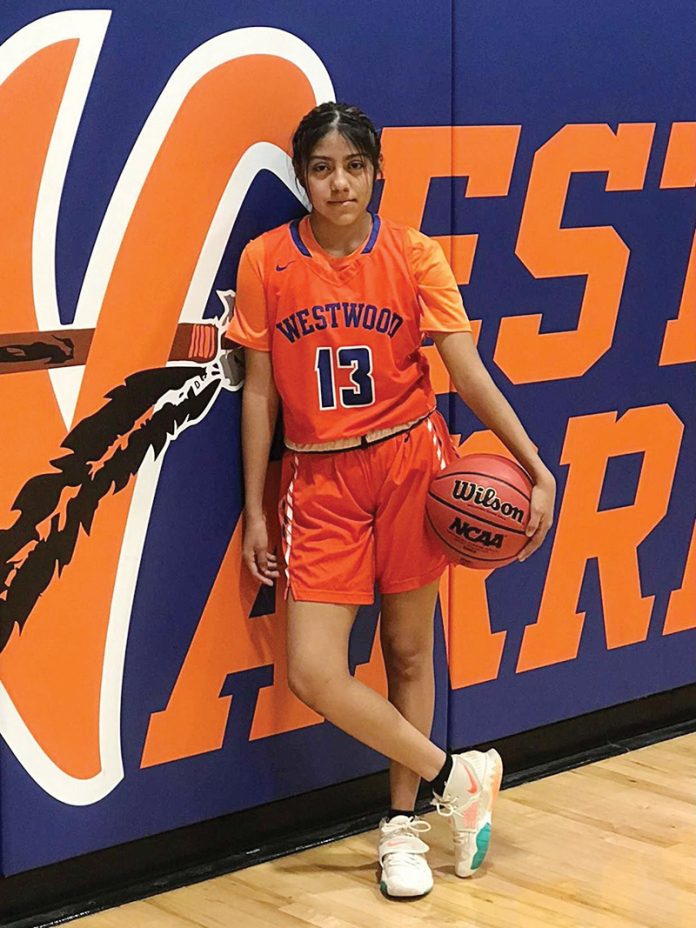 Salt River Pima-Maricopa Indian Community member Angelina Montoya is the 15-year-old daughter of Julio and Melissa Montoya and a ninth-grade student at Westwood High School. She started playing basketball at age 9 in the Salt River Friendship Youth Sports League.
Montoya has had the opportunity to play in many league games and tournaments across the state. She also has played in tournaments in California and Nevada. Besides the Arizona State Youth Basketball Championship, the Annual Junior Nationals in Las Vegas, Nevada, was one of the Montoya family's favorites because it's a tournament with all Native American teams participating from all over the country. Montoya really showed her growth in this tournament, whether it was her left-handed lay-ups, jump shots and driving in the lane. Her team Native With Talent(NWT 14U) made it to the championship game, where they fell short by one point.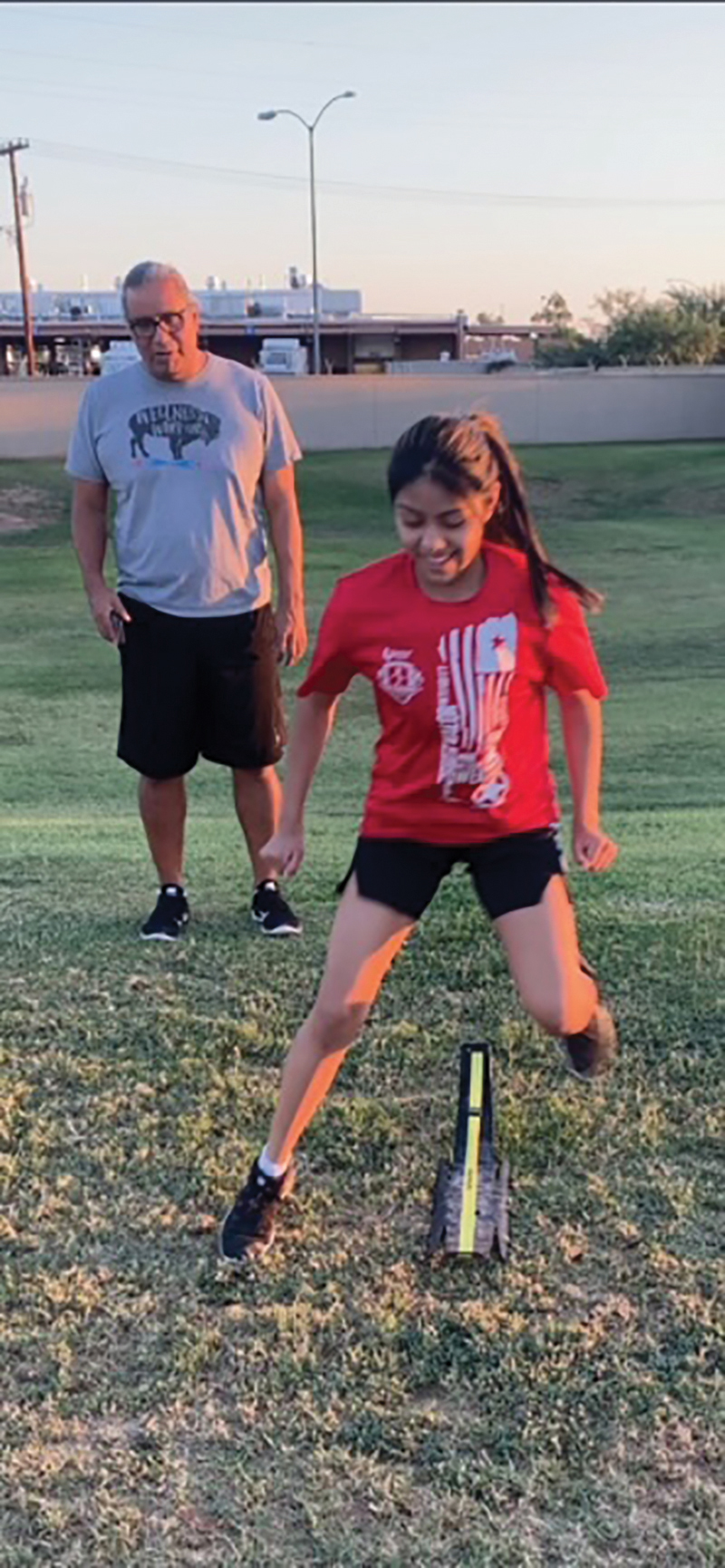 "In the beginning, I didn't want to play basketball," Montoya said. "My mom's coworker Kimberly Manuel was looking for kids to play in the Salt River Friendship league, and my mom volunteered me. From that point, I wanted to learn more about the game. Once I learned the game, I realized my passion for it. This made me want to become better, so I have continued to train and play."
At 5'4", Montoya continues to overcome her personal challenge of her height and size. She says she has to work twice as hard and play smarter to finish at the rim against opponents that are bigger and taller than she is. She reminds herself that even though she is small, that is no excuse. She can still do what everyone else can do. Montoya has professional players she looks up to, like Stephen Curry and Kyrie Irving.
Montoya's parents watched her confidence grow from being nervous and not wanting to handle the basketball in games to hitting her 3-point shots. Now she plays for both the Native With Talent and Westwood Lady Warriors teams. Montoya prepares for her games and practices by putting in her AirPods to listen to her music. This helps her block everything out and prepare for the game.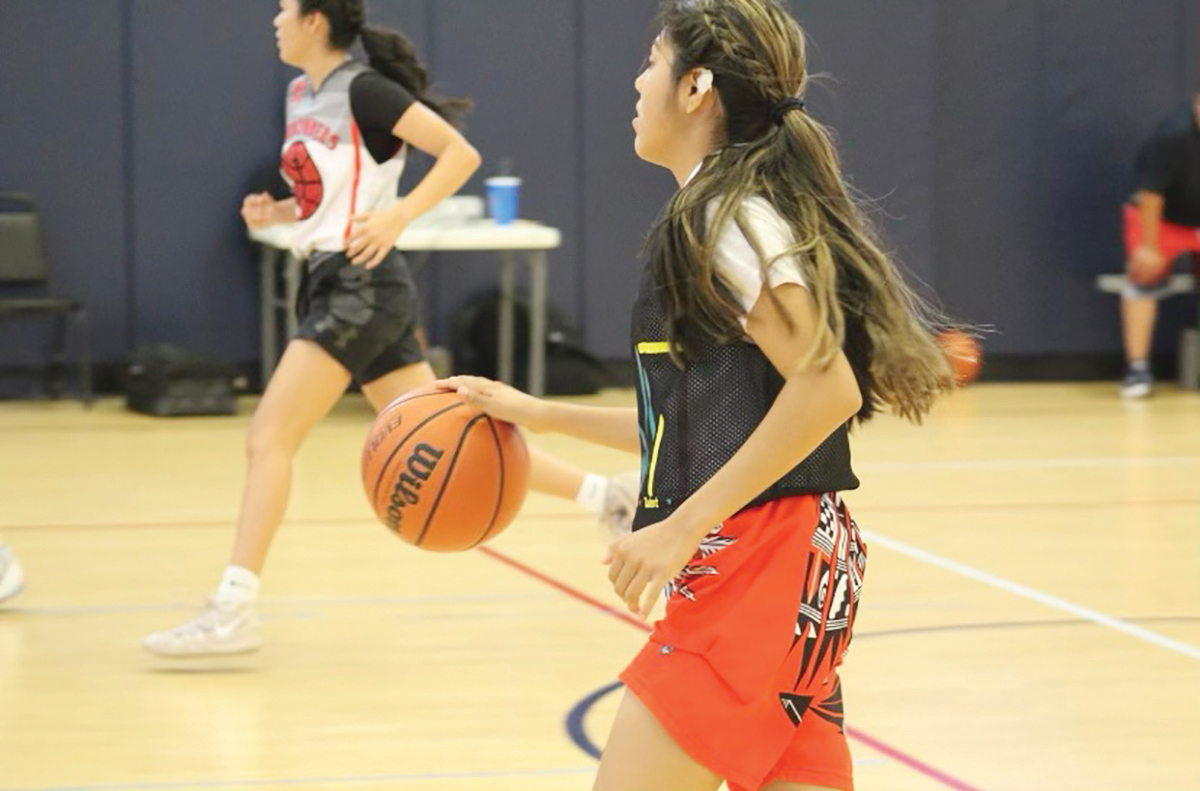 With COVID-19 changing the way we interact with others, Westwood High School has taken precautions in keeping a safe environment for the team. Coach Ron Campton states, "We've been overly cautious during practices since November … [we're wearing] masks on all the time except for spaced-out breathers. [We are] sanitizing multiple times throughout each workout."
Westwood winter sports have not actually started yet, due to new rules being added, such as masks being worn at all times, even while playing.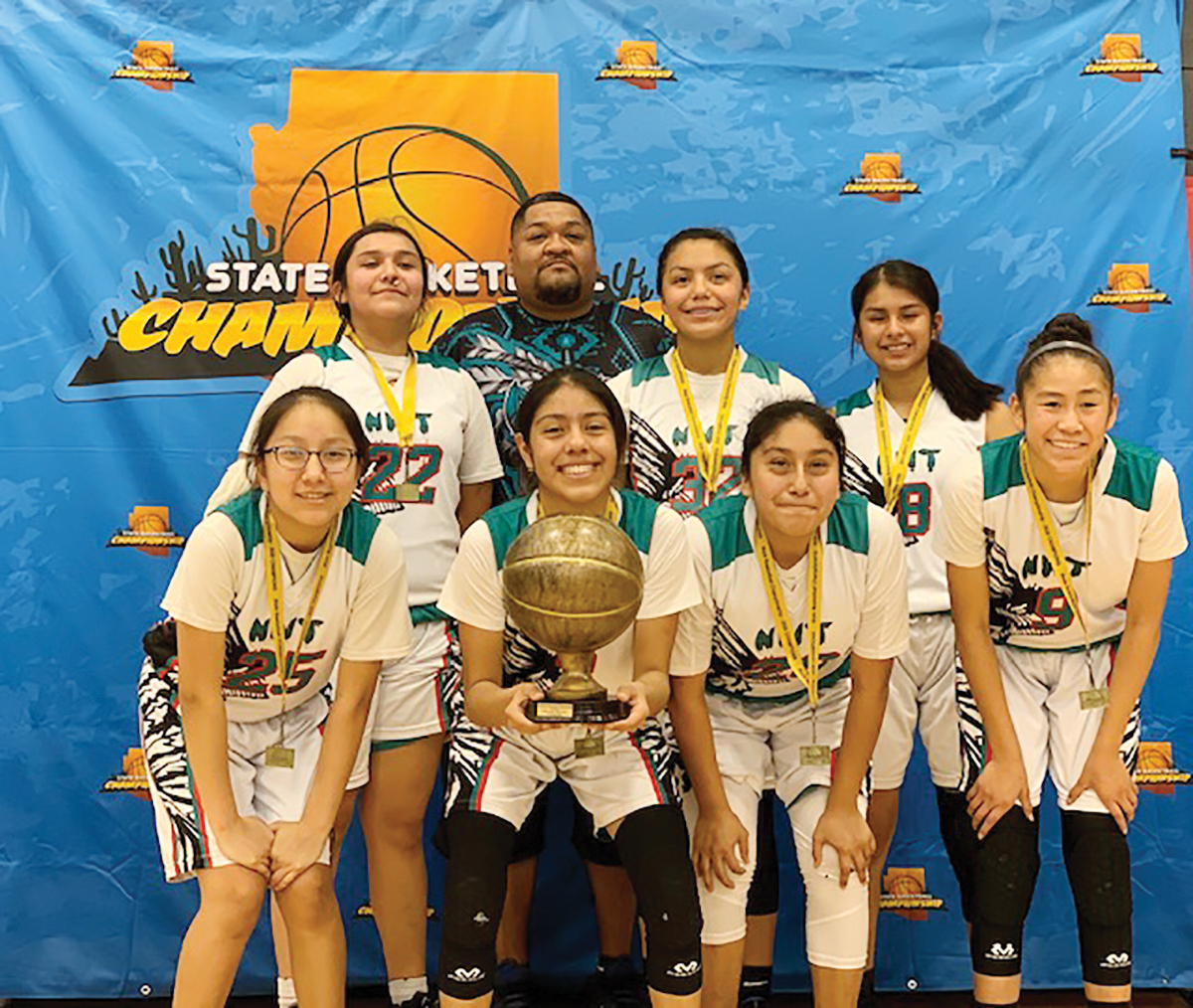 When the pandemic began last year it impacted Montoya's eighth-grade season at Carson Junior High, where all sports were canceled.Then the state closed down the schools, and Montoya didn't play in any basketball games for six months. However, during those six months she continued to work on her game, putting up shots outside her house, doing Zoom trainings underneath the carport, and having one-on-one trainings to help her with ball-handling skills, shooting, or strength and agility.
When Montoya isn't playing ball—which is not often—she is catching up on sleep and homework. Her goal is to earn a basketball scholarship to be able to go to college and play overseas.
Her parents continue to fully support and motivate her, taking her to training, practices and games and helping her reach her goals. They wish her a great season and can't wait to watch her play along with the Westwood Lady Warriors. They want to also say thank you to everyone who helped Montoya make the varsity basketball team at Westwood: Monique Bribiescas of MoBallin Training, Mario Johnson of Mr. Mojo Training, Ephraim Sloan of E Sloan Hoops Training, AZ Warriors coach Robert Johnston, NWT coach Jay Jones and Westwood Lady Warriors coach Ron Campton.