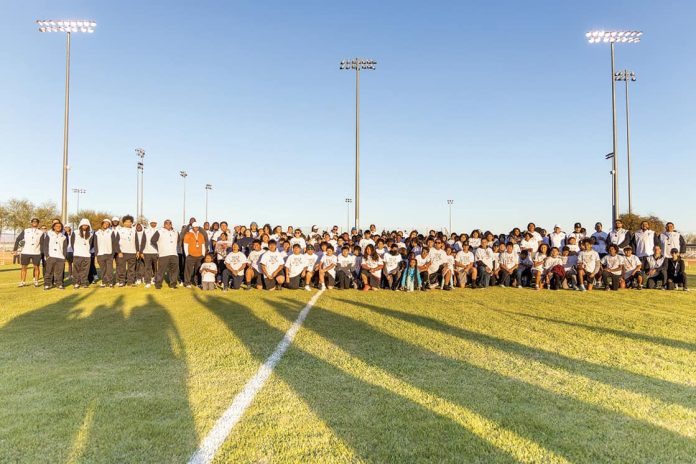 Salt River Pima-Maricopa Indian Community youth came out to take part in a Nike N7 football clinic on February 10. The clinic took place at the Salt River High School track and field and drew groups of youth from other tribal communities as well, including Ak-Chin, the Gila River Indian Community and urban centers.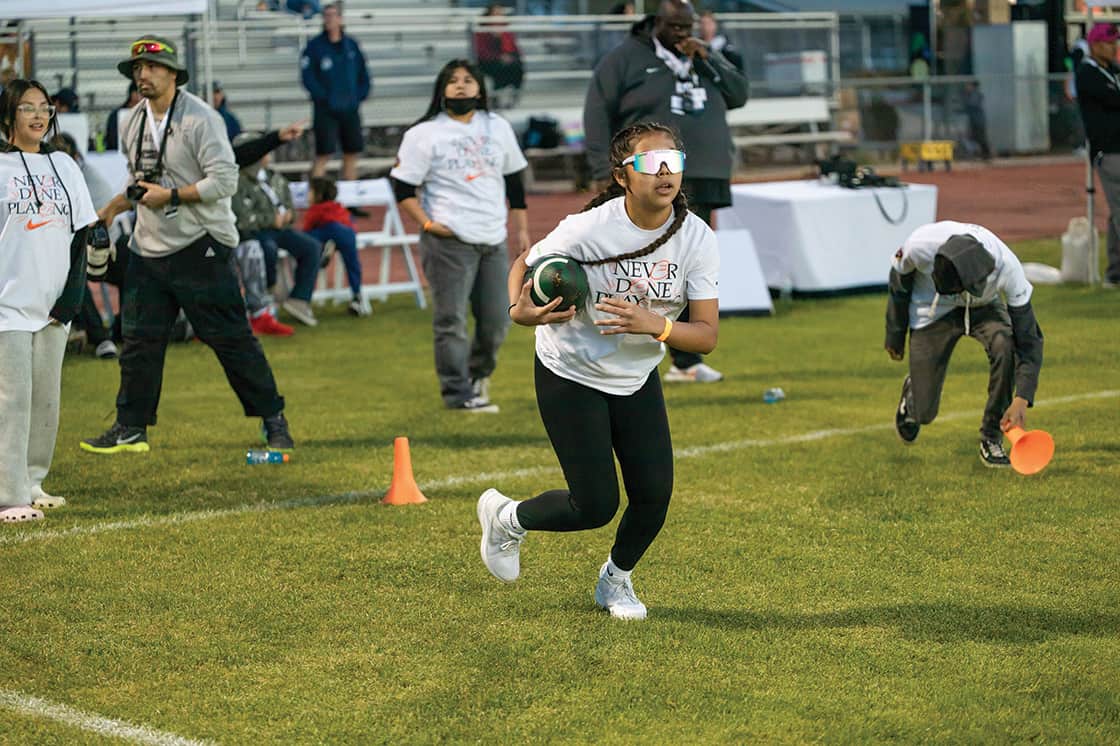 The youth were treated to a round of guest speakers including Nike N7 General Manager Sam McCracken, GRIC Governor Stephen Roe Lewis and SRPMIC member Anthony "Thosh" Collins. Collins led the youth through a series of mindfulness exercises before they took to the various skill stations that had been set up on the field.
Collins said, "Thank you guys for all for being here today and celebrating the power of sport. That's what we're doing today." He encouraged the youth to keeping striving for healthy and productive lives to build a brighter community.
"Remember to take time to reflect and breathe as you start and end each day. Look at the person you are and what you can become, even by attending events like [this] today," said Collins. He concluded his remarks by telling the youth to keep their heads up, know that their voices are heard, and take in all the instruction that will be provided at the football clinic.
Lewis followed Collins's remarks by emphasizing the importance of taking advantage of the opportunities that their tribes offer them, such as this N7 event and other enrichment programs for the youth. "You are all sacred to us … and as you continue along this sacred path, always remember that [we] are here for you and [we] are proud of you," said Lewis.
Skill stations focused on pass-rushing, light tackling and wide receiving, where youth ran out to a certain distance to catch a thrown ball. Other drills included running with a football over hurdles and through a line of cones to improve speed and footwork.
The N7 clinics have proven to be popular among the youth, with the football clinic drawing 190 participants and the golf clinic on February 5 drawing 175.