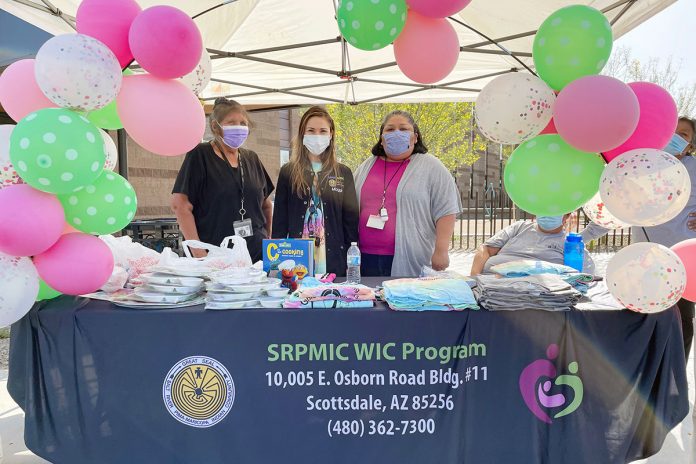 The Salt River Pima-Maricopa Indian Community WIC Program held a special drive-thru event to let their clients and potential new clients know that they have permanently moved to the River People Health Center. The event took place on Friday, April 29. WIC Program staff provided those who stopped by with cookbooks, cooking utensils, T-shirts and a healthy snack.
The WIC Program is one of two divisions with a dedicated separate entrance at the River People Health Center; the WIC entrance is located on the northeast side of the building. The program previously was housed in SRPMIC government complex building 11 and at the Lehi Community Building.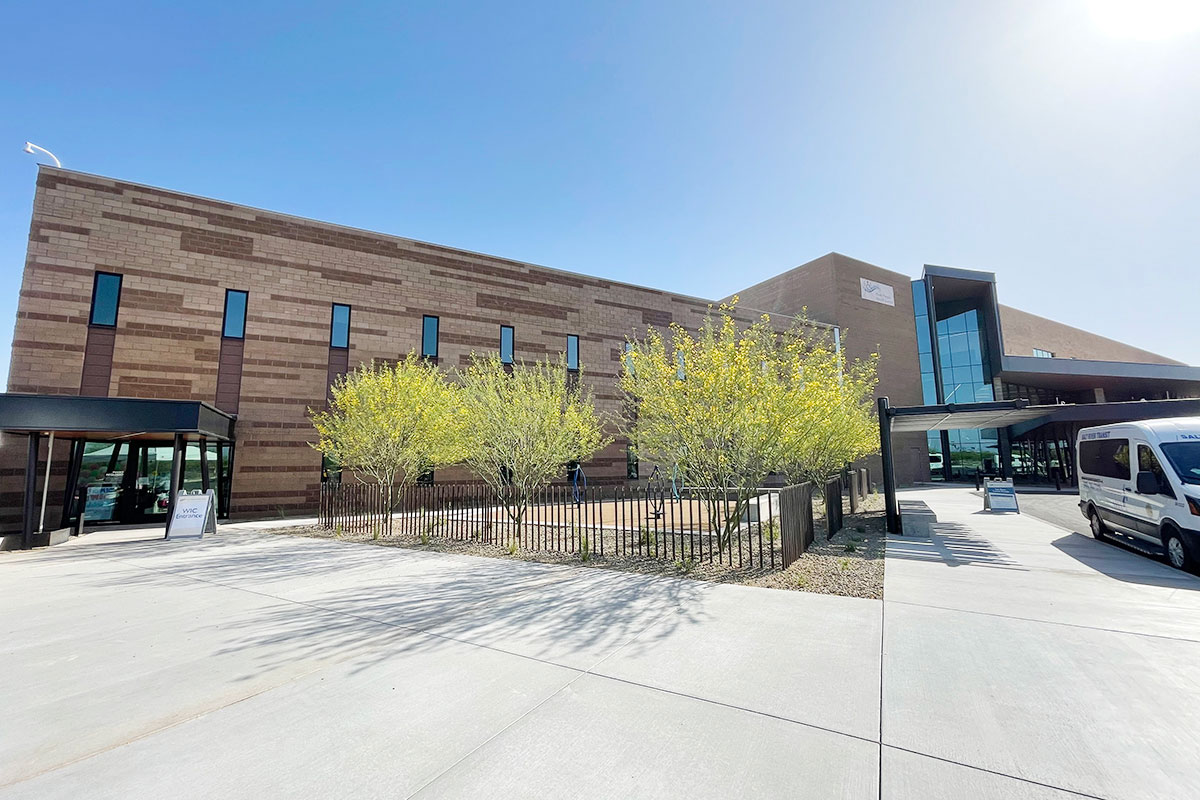 "The good thing about this new location is that we're near the highway and still cover all of the Community and Lehi," said Community Health and Nutrition Supervisor Margaret Fisher. "We continue to provide the same services, serving those who are income-eligible, pregnant women and anyone who has children under 5 years old."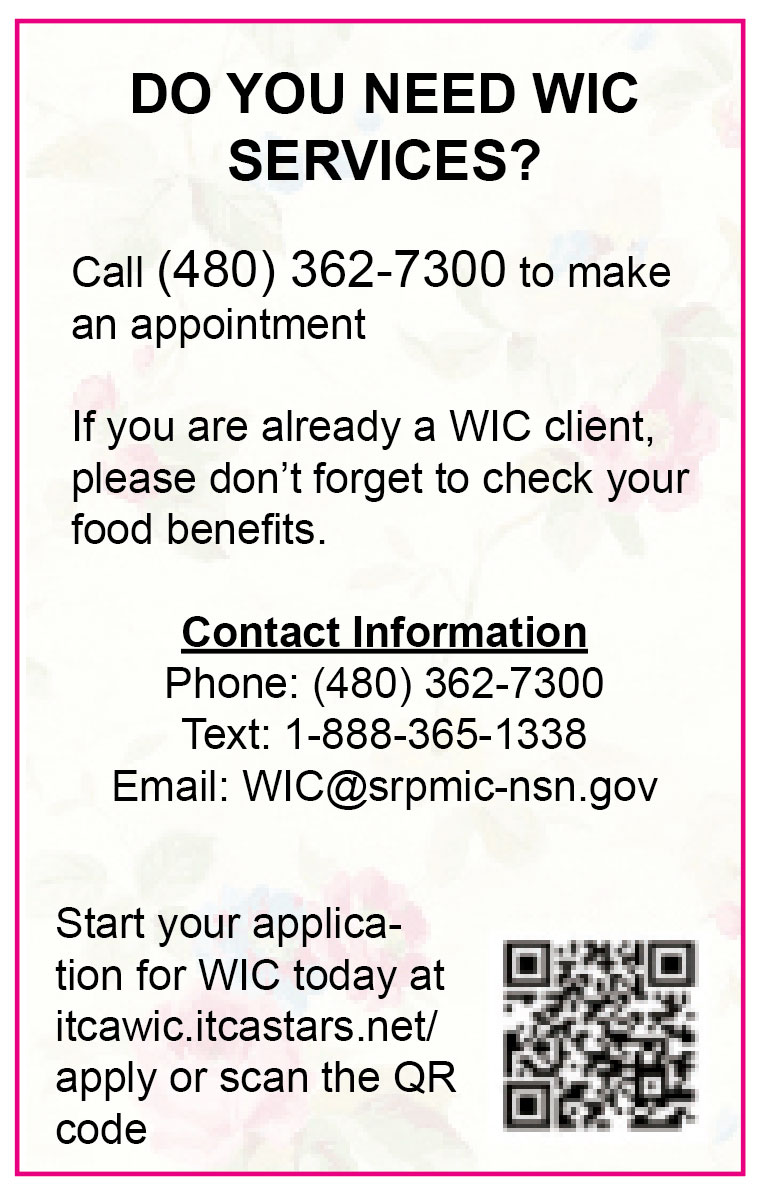 The WIC Program also provides information on breastfeeding, how to shop at the grocery store, and how to feed your family well. Clients can sign up for WIC services using a QR code (see sidebar).
"Our fliers have a QR code that clients can scan and get signed up," said Fisher. "You just scan and start the application from your phone. Your application will go to our scheduling system within 24 hours, and we will call you to schedule [an appointment] and determine your eligibility for services."
Today, WIC clients have a card they can use to purchase their WIC items at the store. The federal government recently increased the amount of money clients could receive to purchase fruits and vegetables.
The Salt River WIC Program continues to provide services remotely but looks forward to easing into in-person appointments in the next few months. The program is also working on providing information on nutrition, increasing breastfeeding initiation and duration, and increasing information on traditional foods with help from other SRPMIC departments.
If you are pregnant, a mother or guardian of a child 5 or younger, and/or breastfeeding, sign up for WIC today. Visit the Inter Tribal Council of Arizona WIC website at https://itcaonline.com/programs/wic-program/ for more information. 
For more information about the SRPMIC WIC Program, call (480) 362-7300.