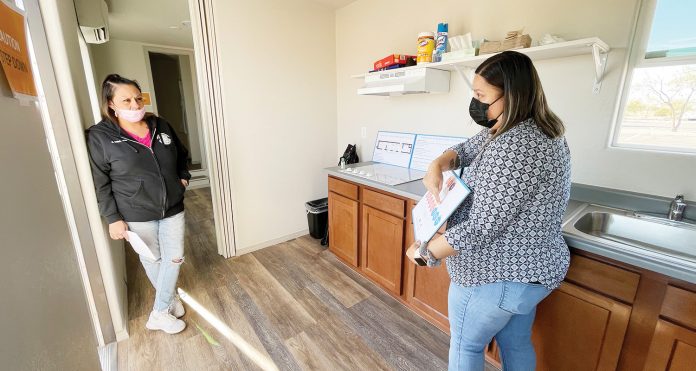 From November 30 to December 6, the Salt River Pima-Maricopa Indian Community's (SRPMIC) Community Development Department (CDD) invited SRPMIC employees on a walk-through of a shipping container that has been converted into a "tiny home." CDD was seeking feedback on utilizing the repurposed containers for transitional and emergency housing in the Community.
The 320-square-foot, one-bed, one-bath unit would be considered transitional housing, and the 620-square-foot, two-bed, one-bath unit would be used as temporary and/or emergency needs housing. Both units are viewed as short-term housing and would have a maximum 24 months of occupancy.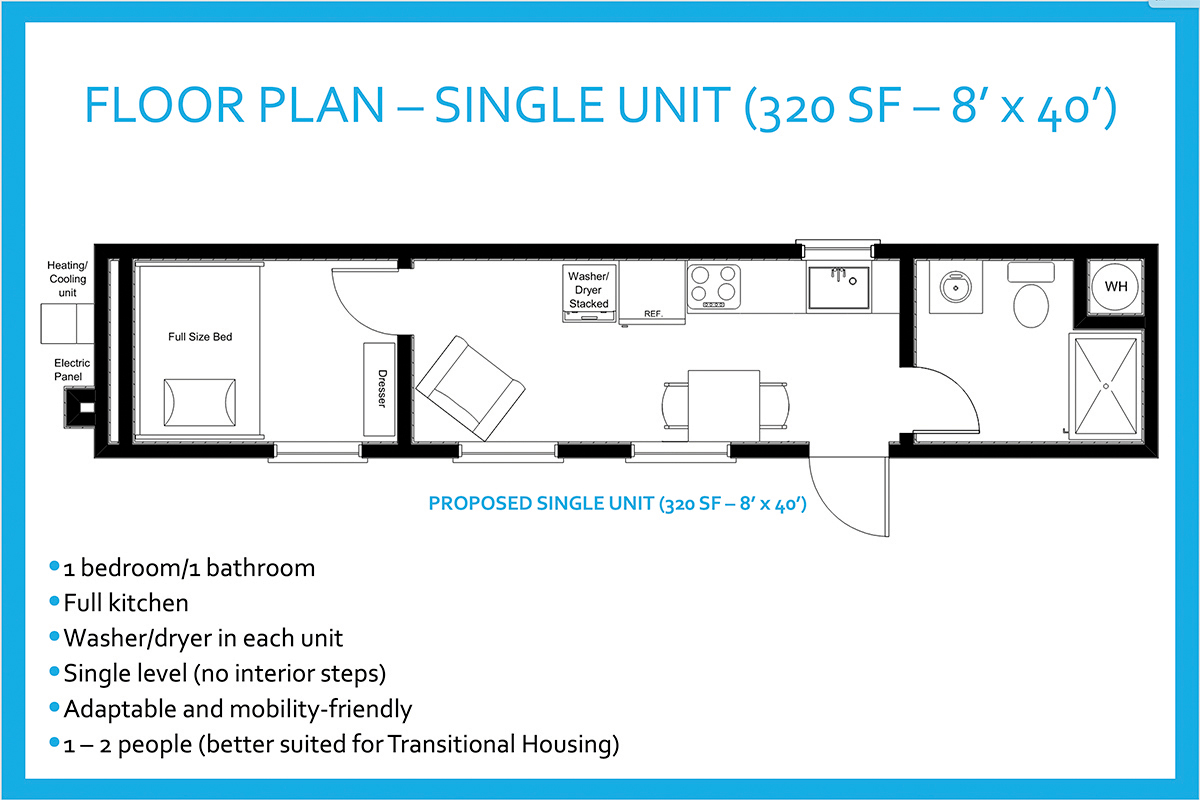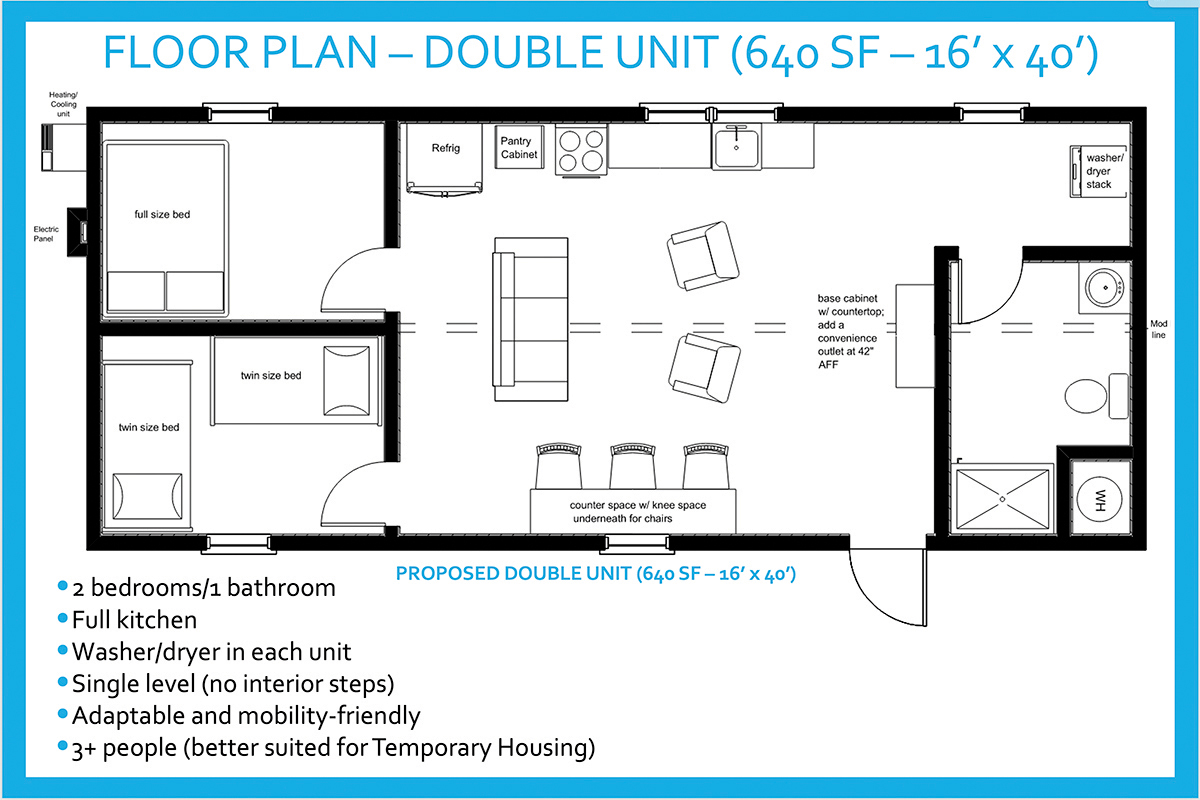 "We are exploring how we can provide people an option that is safe and meets the building and zoning codes, because we do see that there are people in the Community who are living in sheds that are from Home Depot. That is very dangerous because they [do not meet building codes], … they do not have the proper emergency exits, they don't have running water, sanitary systems or electricity. The concerns about health and safety for Community Members is major concern," said CDD Assistant Director Christi Andrews. "There are a lot of different things that are happening right now in the Community when it comes to housing. We're looking at more types of housing opportunities within the Community that are safe and affordable."
Although locations have not been determined at this time, CDD is looking at a pilot subdivision of five to 15 of these units either in Salt River or Lehi.
"One of our biggest questions is 'Why shipping containers?'" said CDD Project Manager Aaron Studebaker. "We have evaluated countless tiny-living alternatives, and we felt that this product was the best mix of size, durability, speed to construct, layout options and the ability to become ADA-friendly [accessible according to the Americans with Disabilities Act]. This option checked more boxes than other small-living alternatives. We feel this can be phase I of many phases and can be looked at as mother-in-law suites, secondary dwellings or even general population rental neighborhoods, but that will be a phase II, phase III as long as this initial pilot program works out as we anticipate it to."
The transitional units are currently being considered for those who are transitioning out of the Journey to Recovery Program or other programs and need a safe living environment to continue on a path of healing. The larger temporary and emergency housing units would be for Community residents who experience monsoon or fire damage to their home, giving them a place to stay within the Community until they get their home repaired or find a new place to live, if necessary.
At this time, Community staff are creating programming and service delivery models to ensure that as many people can benefit from these unique transitional options while on their way to back to their home in case of an emergency or on to their more permanent living option.
Community Member input on housing is critical to the next steps for all housing options available in the SRPMIC. Please continue to share your ideas and opinions on the online Future of SRPMIC Housing Survey at www.srpmic-nsn.gov/housingsurvey/ or www.surveymonkey.com/r/WHT2M6Q.