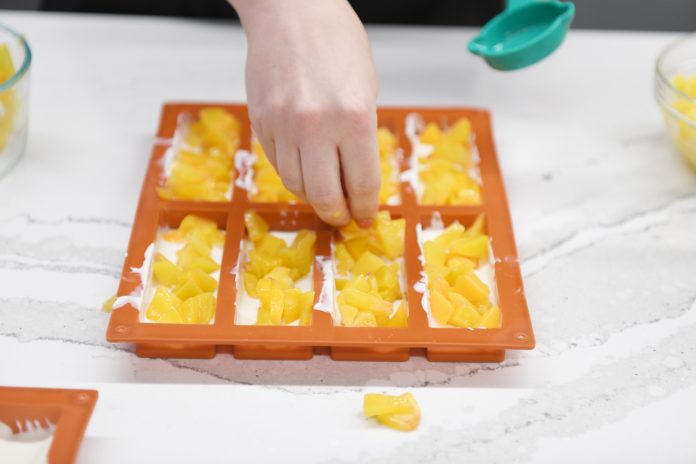 During the record-breaking heat wave this summer in the Valley, it is especially important to keep cool and stay hydrated.
But with convenience foods and beverages readily available everywhere, it is increasingly difficult for consumers to make healthy dietary choices on the go that not only provide vitamins and minerals, but also provide additional hydration that the body needs to sustain itself during the hot summer months.
The Nutrition Services team at the River People Health Center, which includes Derek Vidinha, MS, RD, and Kat Latour, MPH, RDN, has a unique skill set tailored to Community members and other Native Americans to help them become more educated about nutrition, which often involves learning the nutritional content of traditional foods.
For those who are working and commuting daily in these hot temperatures, the team recommends planning meals ahead of time so you can incorporate healthy ingredients. They recommend a few different recipes from "Cooking the Wild Southwest" by Carolym Niethammer, which is a part of the WIC Cookbook Library shared with the WIC clinic and Diabetes Prevention Services.
Recipes include a heritage cholla salad, a tepary bean salad in lettuce cups, and a nopalito slaw. Prickly pears in the slaw provide hydration.
Fruits and vegetables such as melons, squash, strawberries, cucumbers, cabbage and tomatoes provide water for your body as well.
Interestingly, there is some evidence that eating spicy foods like chile peppers actually helps cool the body off (albeit only slightly) by inducing perspiration. When it is 110+ degrees out, the slight decrease in body temperature can be helpful.
"It seems counterintuitive, because when we eat spicy foods, we temporarily feel hotter. But it triggers sweating, which will actually decrease our body temperature," said Vidinha. "Maybe it's not a coincidence that some of the hottest foods and dishes eaten around the world come from warmer climates!"
On July 19, Nutrition Services held a class in how to make healthy popsicle-style treats and frozen yogurt bars as healthy snacks during the hot weather. The class was very popular and filled to capacity.
Nutrition requirements vary from individual to individual. If you would like to learn more about healthy eating for yourself and your family, reach out to your primary care provider to inquire about a referral to meet with a dietitian from Nutrition Services at the River People Health Center.
Nopalito Slaw
MAKES 12 SERVINGS
2 cups cleaned and sliced prickly pear pads
1 tablespoon olive oil
3 cups finely sliced green cabbage 1 cup finely sliced red cabbage
Slice cleaned prickly pear pads thinly, about the size of a French-cut green bean.
Heat oil in a heavy-bottomed frying pan over medium heat. Add prickly pear slices and stir until they change to a more olive color and are slightly shriveled.
Put the cabbage in a medium bowl, add the cooked prickly pear pads, and mix.
Prepare the dressing by pouring the olive oil into a bowl. Whisk in the vinegar and mustard until thick. Finally whisk in the honey. Pour over the vegetables, toss, and serve.
heat through.

DRESSING
6 tablespoons extra virgin olive oil
3 tablespoons white wine vinegar
1 teaspoon Dijon mustard
1 tablespoon honey