Salt River Pima-Maricopa Indian Community Engineering and Construction Services (ECS) Director Todd Auger is retiring after 28 years working for the Community.
Auger's last day was May 24, and he made quite an impact on the Community, as measured by the number of staff members who were more than glad to share their experiences with Auger during his time at SRPMIC.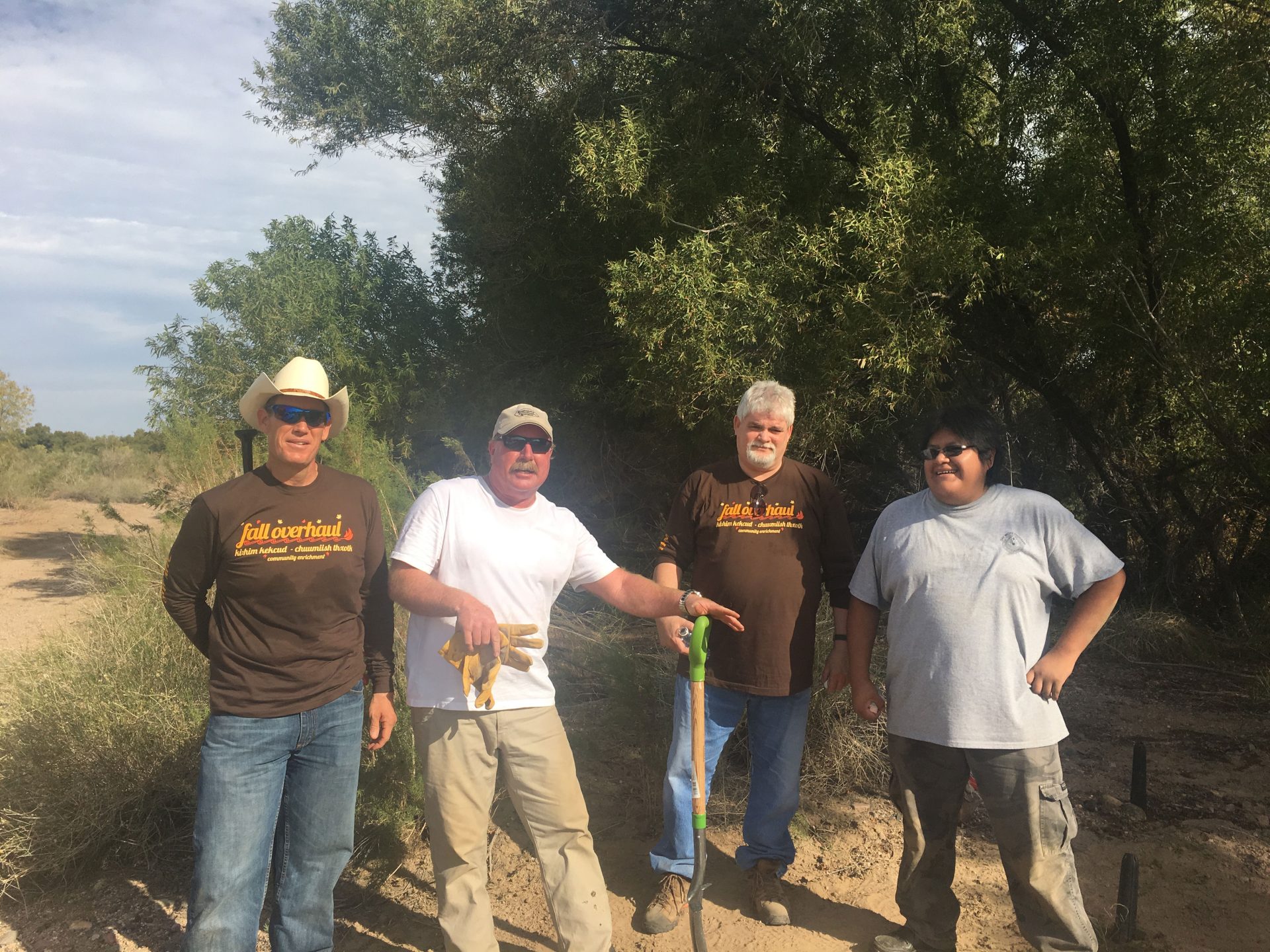 His first day serving the Community was May 10, 1993. Auger was initially hired as a computer-aided designer/technician in the Planning and Zoning Division (later "Zoning" was replaced with "Engineering") of the Community Development Department (CDD).
"My role was to provide general drafting support for any tribal engineering, surveying or architectural design projects," said Auger. He also assisted with and maintained the Community's addressing and street assignment system for the United States Postal Service and assisted with the development of a geographical information system (GIS) for the Community.
"My work area was in the downstairs conference room of the Old Administration building," recalled Auger. "This was the building that had two long ramps—one ramp that went up to Administration and the other ramp that went down to several departments, CDD, Tribal Housing and IT."
According to Auger, in the spring of 1996 the SRPMIC Council reorganized the CDD and approved the separation of the Planning and Engineering division. The Planning and Engineering program was given full department status. The two departments negotiated over the next six months to define and finalize roles, responsibilities and functions. The proposed Planning and Engineering Department consisted of six new divisions: Planning, Design, Survey, Building Compliance, Construction Management, and Computer-Aided Drafting/Geographical Information Systems.
The original nine individuals of the CDD that transitioned into the new Planning and Engineering Department were:
• Bryan Meyers, department head/director
• Fred Martinez, senior civil inspector
• Leanne Anton, administrative clerk
• Karen Schurz, permitting
• Angie Washington, right of ways
• Curtis Chiago, survey
• Bruce Rutter, survey
• Mike Sexton, survey
• Todd Auger, CAD/GIS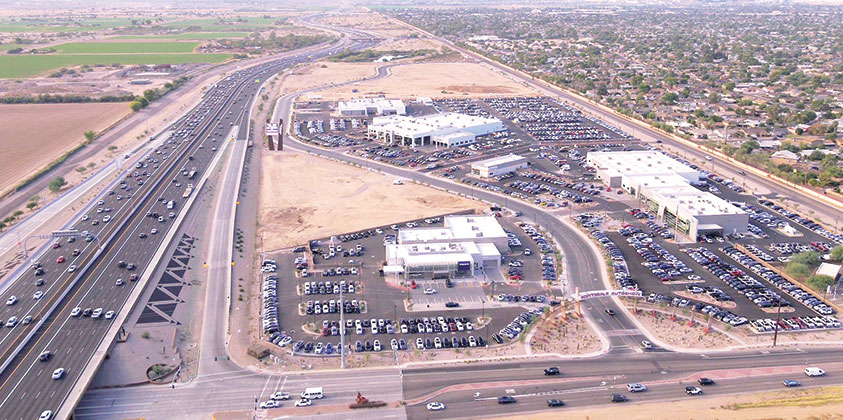 In the fall of 1996, the department was officially named the Engineering and Construction Services (ECS) Department, and the staff was relocated to two Williams Field barrack buildings on the east side of the tribal campus.
In 1997, Auger transitioned into an assistant director position for the newly formed ECS department. In 2001, he was placed in an "acting" capacity as director, and in 2004 he was competitively selected as director and served in that role until his last day with the Community.
Auger served on a few enterprise boards and was appointed to oversee the closure of the Red Mountain Trap and Skeet Club, Cypress Golf Course and the Secured Vehicle Storage. He was also involved in the development of several projects in the Loop 101 commercial corridor of the Community.
Auger said that it was his friend Bryan Meyers, now community manager for the SRPMIC, who introduced him to the Community and gave him the courage to commit to the Community's purpose and serve its people.
Auger's legacy at the Community is something that will positively impact many generations," said Meyers. "I have had the pleasure of serving with Todd Auger at the SRPMIC for over 27 years. Throughout Todd's career of service he consistently demonstrated his dedication to the Community. Todd's service exemplified the Community values of honesty, respect for self and others, work ethic, humility, tolerance, compassion, accountability, quality service, dependability and innovation. Todd's personal contributions toward bettering the lives of Community members are unsurpassed by any employee that I have served with at the Community."
Scott Thigpen, assistant director of ECS, said that Auger has never been afraid to try new things. "Not only does he encourage a creative approach to getting work done, he also understands failure as a milestone on the road to success," said Thigpen. "Without judgment, he constantly encourages his team to keep trying. Todd's lasting legacy will be his mentorship and the lesson that we all need to trust one another."
Coworkers shared plenty of entertaining memories of Auger. Harold Jones of the ECS Design Division said that there is a video that exists somewhere of Auger's "convincing and award-winning" lip-synch re-creation of the Commodores' hit "Brick House" during one of the early employee get-togethers at the "old" Lehi Community Center circa 1998.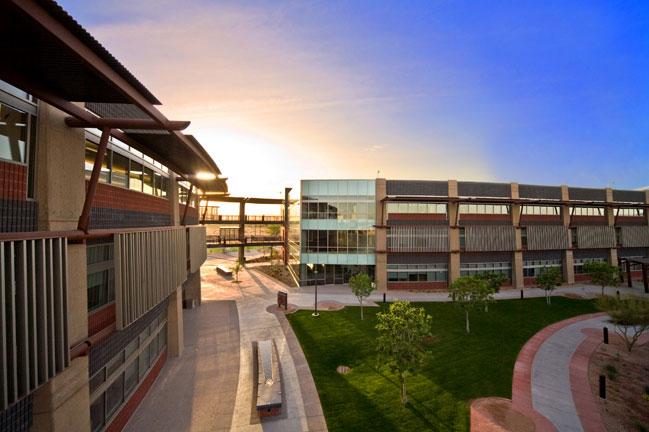 "Todd is still famous for pulling out a sheet of tracing paper and creating colorful architectural renderings on the front end of a big project to provide vision and to help jump-start the scoping process," said Jones. "I always admired Todd's ability and willingness to roll up his sleeves to complete those oddball tasks and projects that no one else dared to tackle. I cannot count the times that I have seen or heard the Community manager tell Todd, 'I have a special project for you,' simply because he knew Todd would get it done."
Steve Pokrzywka, construction management division manager for ECS, said that during the time Auger was director, a few of his signature projects that he can be proud of are the Two Waters Tribal Complex, the Salt River Fields spring training facility and the Scottsdale AutoShow development at Salt River. "Todd understood how to navigate the Community's onerous development requirements [and] could build a team starting with other directors and staff to effectively push a project forward while keeping budget and project timeline constraints," said Pokrzywka.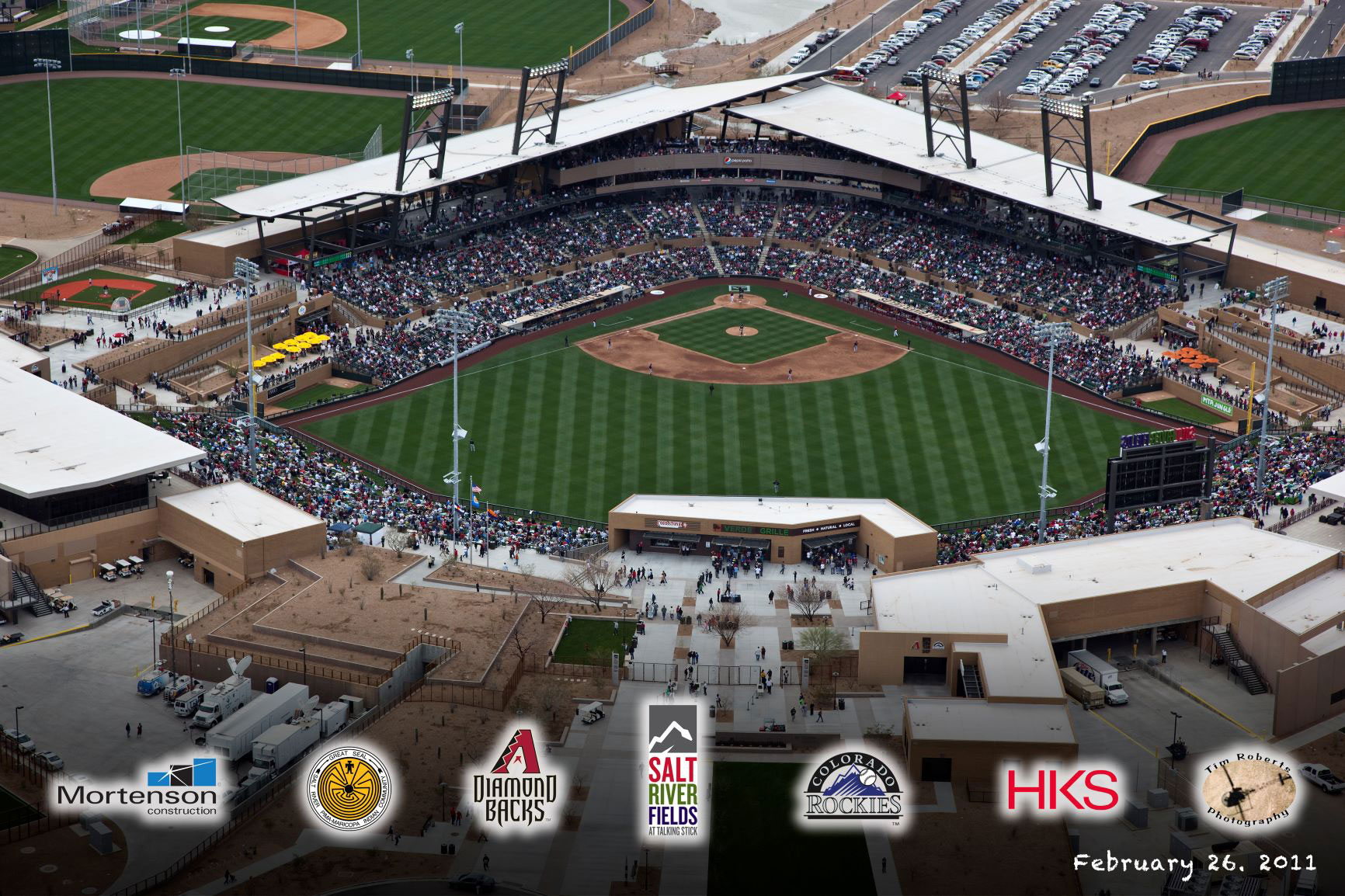 Auger has many memories of his time at the Community, and he said that one in particular stood out: when ECS and Salt River Fire Department (SRFD) employees would schedule basketball scrimmages during their lunchtimes at the Multi-Purpose building or at the Scottsdale Community College gym.
"The SRFD would generally win most of the time, but it was fun to compete and get some exercise," he said. "I still have bruises from trying to get the rebounds."
Auger plans to spend his retirement with his spouse, visiting family in Michigan during the summer and volunteering to assist his son-in-law in coaching a high school freshman football team in east Mesa.
"Thank you for allowing me to be a guest in the Community for the past 28 years," said Auger to the Community. "I have been honored and privileged to serve the Salt River Pima-Maricopa Indian Community members, especially the seniors and elders, and to be a meaningful part of the Engineering and Construction Services Department."