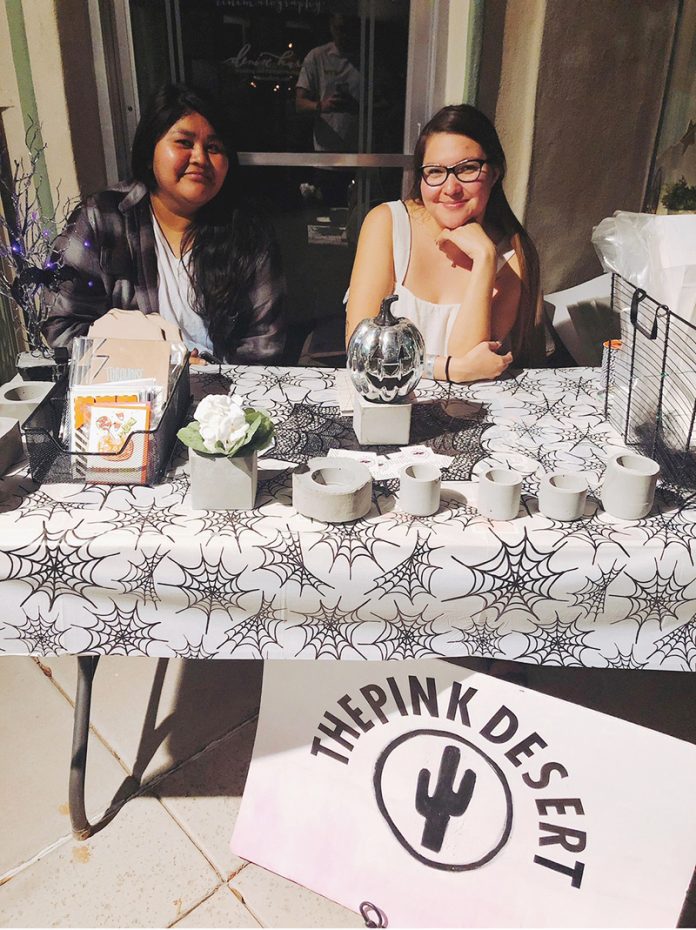 Salt River Pima-Maricopa Indian Community member Rainboe Duarte has always been a lover of the arts. She is a very creative person who is inspired by the world around her. She often creates things for her family, friends and herself. She is a "DIY" (do-it-yourself) crafter, and her skill set is very broad.She has worked in photography, linoleum prints, watercolor painting, sewing, home decorating and graphic design.
Duarte is the daughter of Louisa Santeo and Timothy Dan and the granddaughter of the late Eleanor Siversten.
"Throughout the years I've tried a couple of business ventures. When I was going to college in L.A., my roommate and I ran a custom T-shirt and jacket business," Duarte said. "When I moved back home to Arizona, I made and sold custom jackets and clothing for children. I also planned small events on the side. Eventually, I got preoccupied with my job and busy with everyday struggles. There was a time where I was very depressed, full of anxiety, and felt lost. Through therapy, I rediscovered my love for art."
This rediscovery helped her open her business, The Pink Desert. With help and support from her husband, Duarte was able to launch her business on Etsy, a website for artists selling handmade arts and crafts.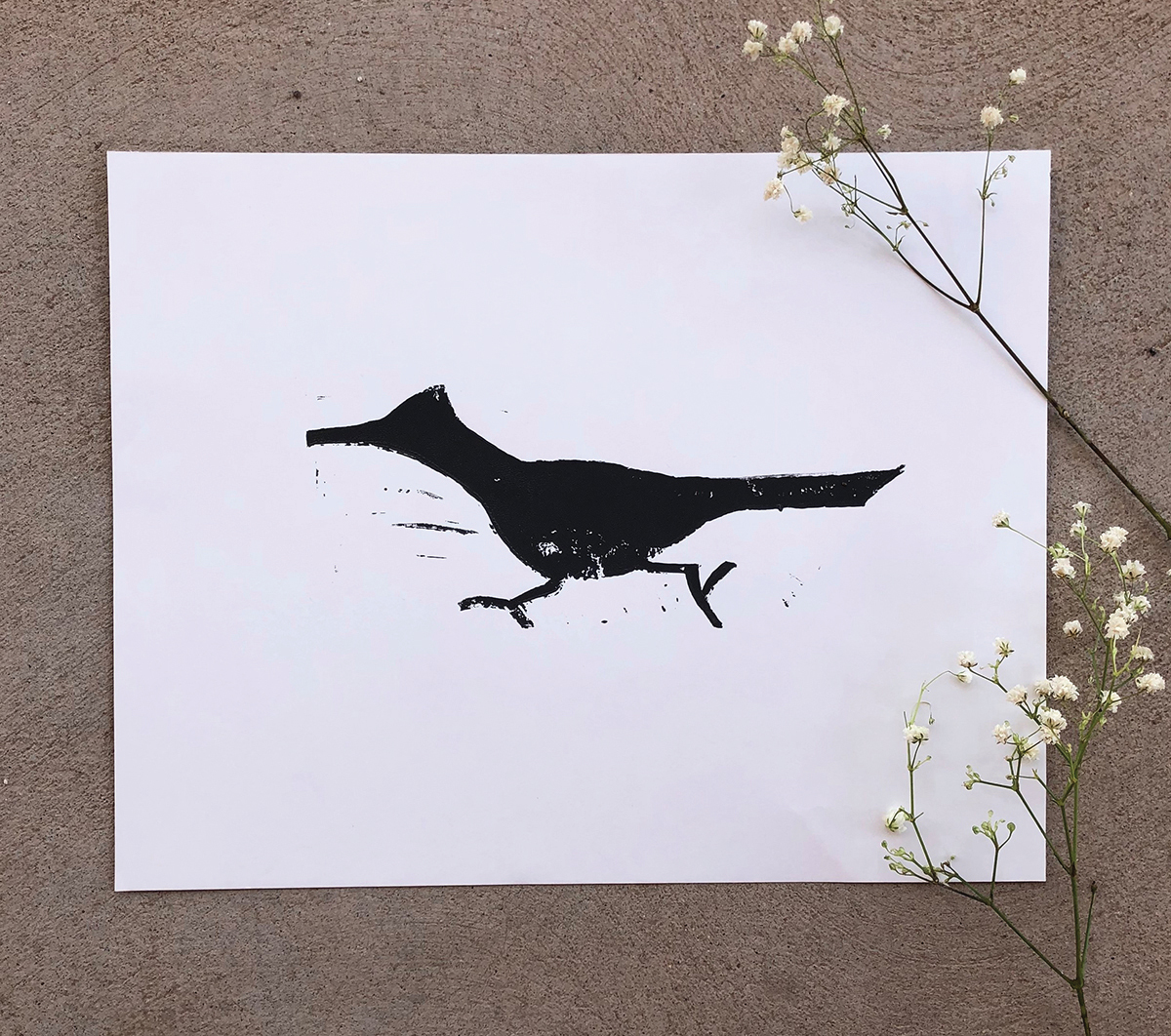 "My husband has always been supportive of my art and has always encouraged me to sell my creations," Duarte said. "Again, having anxiety, I would second-guess myself and my art. In 2018, I finally took the plunge and started an Etsy [site] where I posted my three black-and-white linoleum prints: a quail print, a roadrunner print and a cactus print. Starting my Etsy [site] was self-liberating and gave me confidence. I felt inspired not only to create, but also to share my art and creativity with the world. I want to inspire and bring positivity and happiness to other people."
At her online store, Duarte currently sells stickers with silly O'odham, Native and Spanish slang words. She also sells her linoleum art prints. Linoleum art is a method of print-making that involves carving your image into a soft linoleum block, rolling a layer of ink on top and pressing a paper on top to create an image. Duarte gravitates toward this medium because it's a long and tedious process. She loves to see the outcomes of a bold and contrast print with minor imperfections; no print is the same.
"I love art, any form of art," Duarte said. "I once was the art coordinator at our Lehi Boys and Girls Club, and I encouraged the kids to be as creative as they wanted. I told them that art had no boundaries. It was amazing and inspiring to see how creative each and every individual can be. I decided to sell my art to share it and inspire others."
Duarte plans on making more O'odham and desert-inspired stickers, and her next project is a jewelry line slated to launch in summer 2021.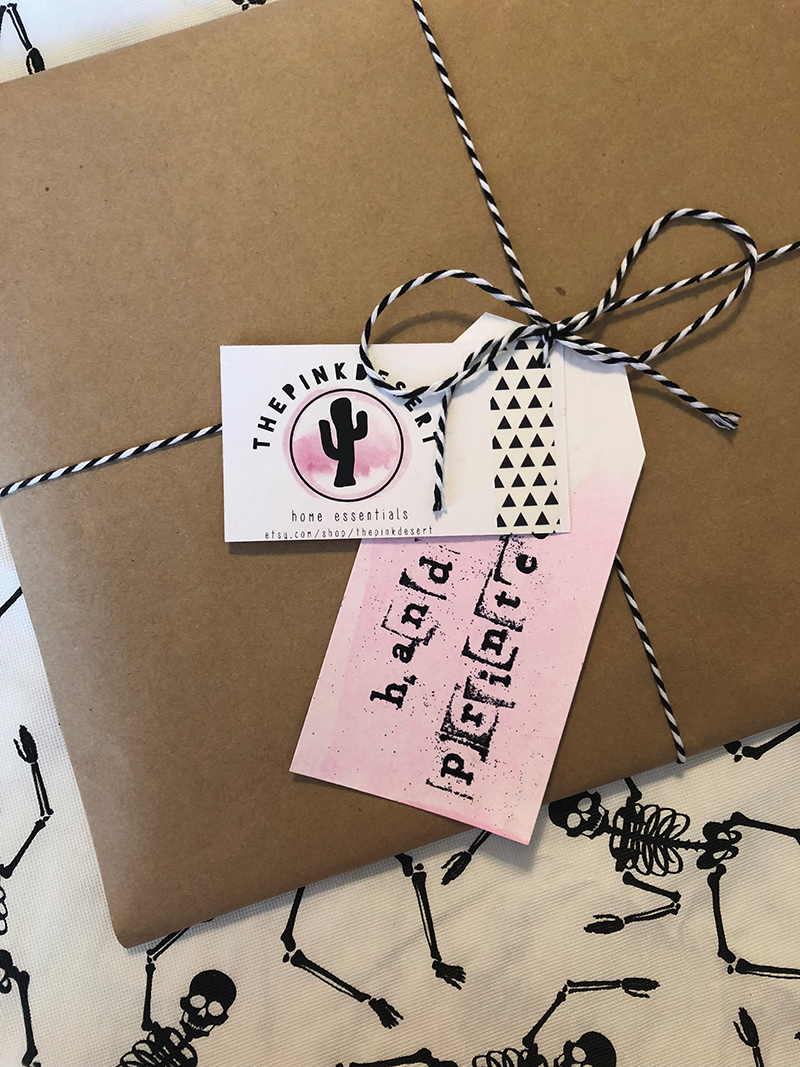 "I've always enjoyed sourcing, buying and curating," Duarte said. "If I had the opportunity, I would love to open up my own brick-and-mortar gift shop. Not only would I carry my own work, but also the work of my family, friends, and local and small businesses. For now, I will continue to make and sell what inspires me. The opportunities are endless."
You can find Duarte's Etsy shop at Etsy.com/shop/thepinkdesert. She is on Instagram at @shopthepinkdesert or her personal Instagram @rainboekisses. She also does pop-ups at Downtown Mesa's Second Friday events.