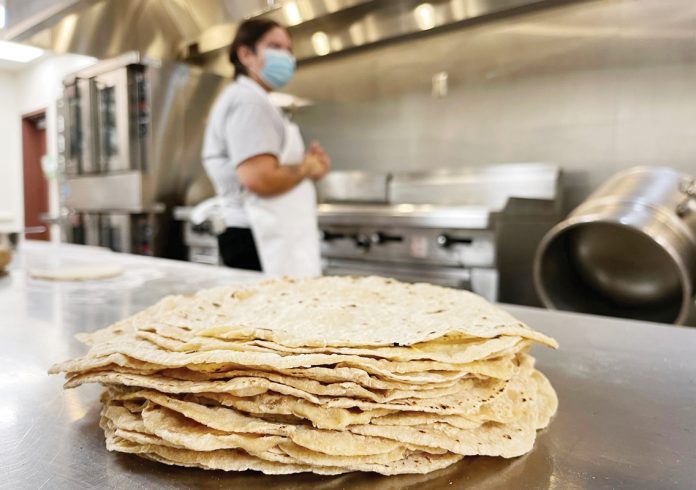 Salt River Schools Food Services has teamed up with the Arizona Department of Education's Health and Nutrition Services Division to create consistent scratch-made recipes that utilize unique and traditional ingredients. After months of working on developing recipes, SRS Food Services began introducing these new menu items to the students in Salt River schools.
Salt River Elementary School students and families were informed that the students would be introduced to these foods. They were asked to give their feedback by filling out taste-test evaluation forms after each taste-testing.
The first food, introduced during Native American Recognition Days in September, was a blue-corn mush topped with blueberries, strawberries, bananas and honey. During Native American Heritage Month, SRS Food Services introduced another traditional food, ce'cemait (tortillas), using traditional O'odham ingredients such as white Sonoran wheat. A future dish on the menu will be Pima wheat berry pilaf.
This project is helping to incorporate traditional and native-grown foods from Arizona into school meal programs. The students' opinions on these new menu items will help SRS Food Services gain insight into their preferences and what the kids actually will eat. A recipe must have an 85 percent or higher approval rating from the overall student population for it to move on to the next phase of the project.
Parents or guardians of SRES students are welcome to share feedback, comments or concerns about this project to Shannon Reina, SRS Food Services Manager, at Shannon.Reina@saltriverschools.org or (480) 362-2077. They also may contact the Arizona Department of Education's Health and Nutrition Services Division at ContactHNS@azed.gov.