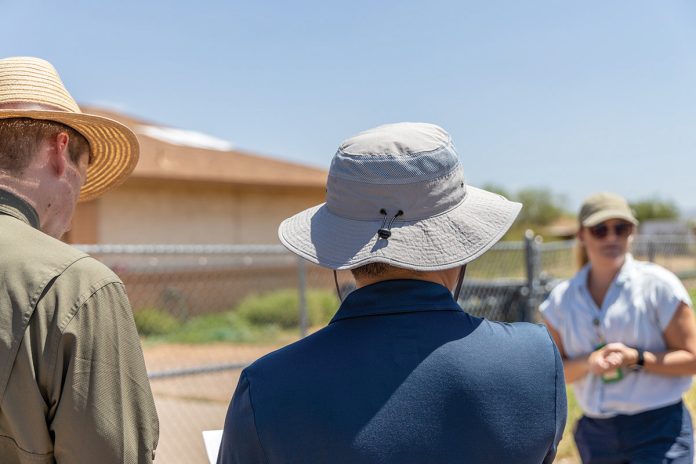 After Mother Nature has left a path of destruction, the Federal Emergency Management Administration (FEMA) is there to assist in the recovery efforts. FEMA representatives visited the Salt River Pima-Maricopa Indian Community August 1-3 to aid in assessing the damage caused by the severe monsoon storm on July 17.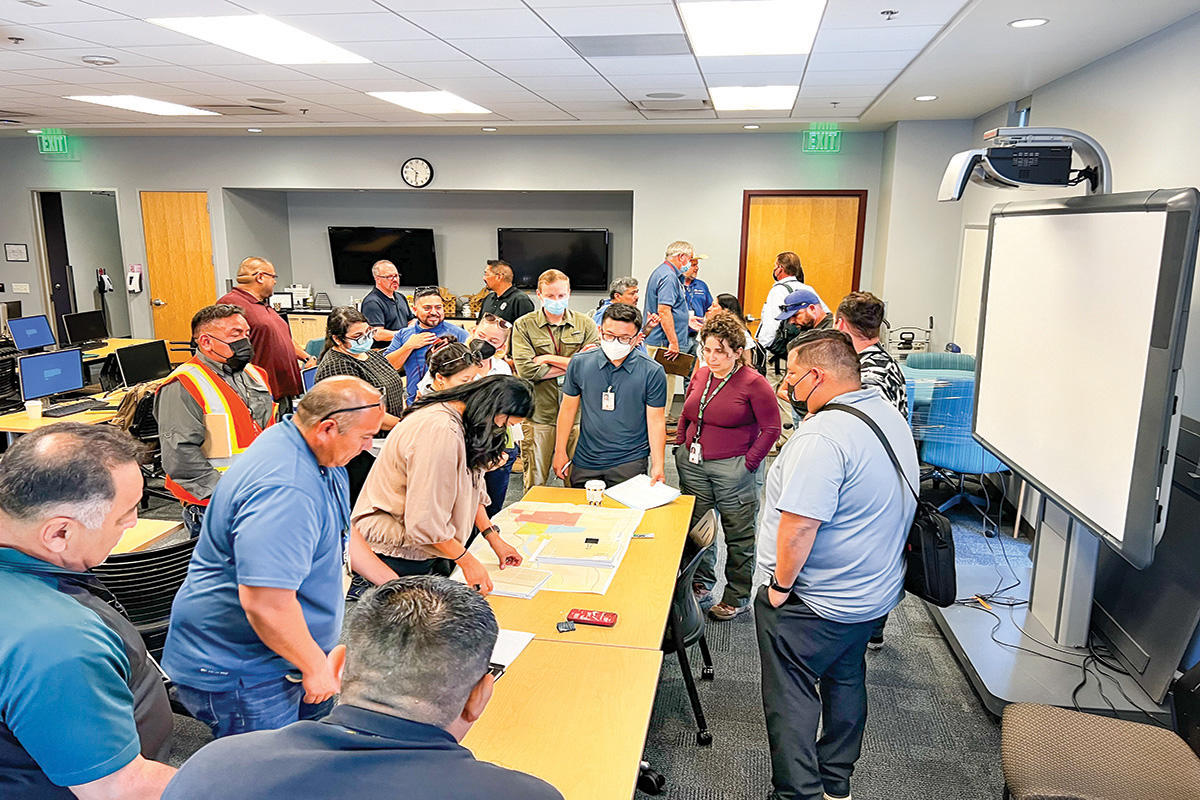 The Community and FEMA are working together to determine how SRPMIC can receive resources to help mitigate the damage caused by the violent storm, which rocked many homes and damaged Community infrastructure.
How does FEMA work with communities to render disaster assistance? According to Robert Barker, FEMA public affairs specialist, their assistance comes at the request of the affected community, which in this case is the SRPMIC.
First, an Initial Damage Assessment (IDA), sometimes referred to as a Preliminary Damage Assessment (PDA), is conducted with the Community to ensure Indian Affairs (IA) priorities and needs are effectively communicated and captured. "During the IDA, the local or tribal government identifies and categorizes the degree of damage in its jurisdiction and records all other information or data that might support the need for additional resources, such as the capacity of local resources to support response and recovery efforts," said Barker.
After the information is gathered through an IDA, FEMA staff go out to the affected community to develop a list of disaster-impacted locations and form a schedule of visits. "The FEMA regional office will identify FEMA joint PDA leadership, deploy staff, and coordinate with other federal agencies (such as the U.S. Small Business Administration) to successfully complete the PDA," Barker said. Tribal emergency management officials should identify joint PDA leadership as well as staff that can serve on joint PDA field teams.
If a community requests federal Individual Assistance, FEMA will reaffirm disaster damage identified by the Community by visually inspecting and documenting it for future actions. This ranges from uninsured homes/property losses and casualties to the impact on community infrastructure, tribal government resources available for response and recovery, and unique conditions that affect the tribal government.
As of now, SRPMIC has submitted a request for a Major Disaster Declaration to FEMA, where it is currently being processed. Then it will be sent to President Biden for consideration for a formal declaration. According to Joseph Urrea, SRPMIC Emergency Management Coordinator, the Community continues to provide services to families displaced from the storm.
"The SRPMIC Community Development Department continues to provide temporary housing assistance to those who are unable to return to their homes, and Public Works has made needed repairs to damaged public infrastructure," said Urrea. He said that SRPMIC Engineering & Construction Services has conducted more than 280 assessments of homes damaged by the storm and has been making temporary and permanent repairs as quickly as possible.
Barker added that, in the end, a PDA can accomplish a lot once it has been conducted. "The primary objective of the PDA process is to help disaster-impacted governments and the federal government determine whether the impacts of a disaster warrant a Presidential disaster declaration. Presidential disaster declarations specify whether jurisdictions are eligible for FEMA disaster assistance and what types of assistance are available."