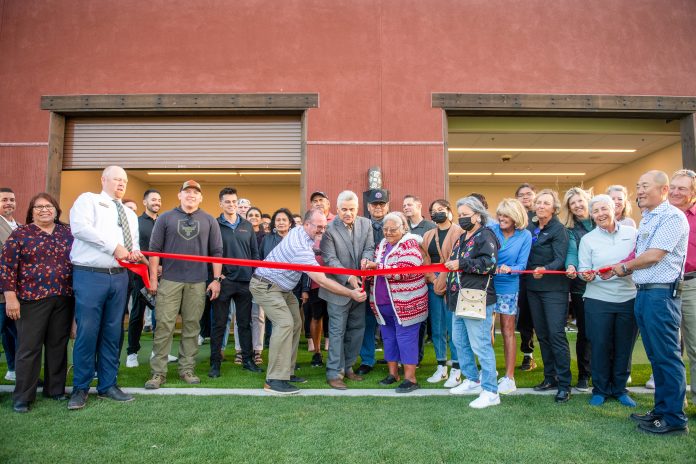 The Talking Stick Golf Club has expanded its world-class class golf facilities and course. On April 3, the ribbon was cut on a new, sprawling facility called the Talking Stick Golf Academy (TSGA), which is managed by Arnold Palmer Golf. Located on the far end of the green swath of the driving range, the new facility also is home to True Spec Golf, a club fitting center, and a performance center in partnership with Vision54, a local golf instruction organization.
"We are so excited because this has been years and years in the making to make this addition possible," said Roy Smith, general manager for Talking Stick Golf Club. "A lot of work went into making this happen, including the work of Vision54, one of our cherished partners at Talking Stick Golf Club," said Smith.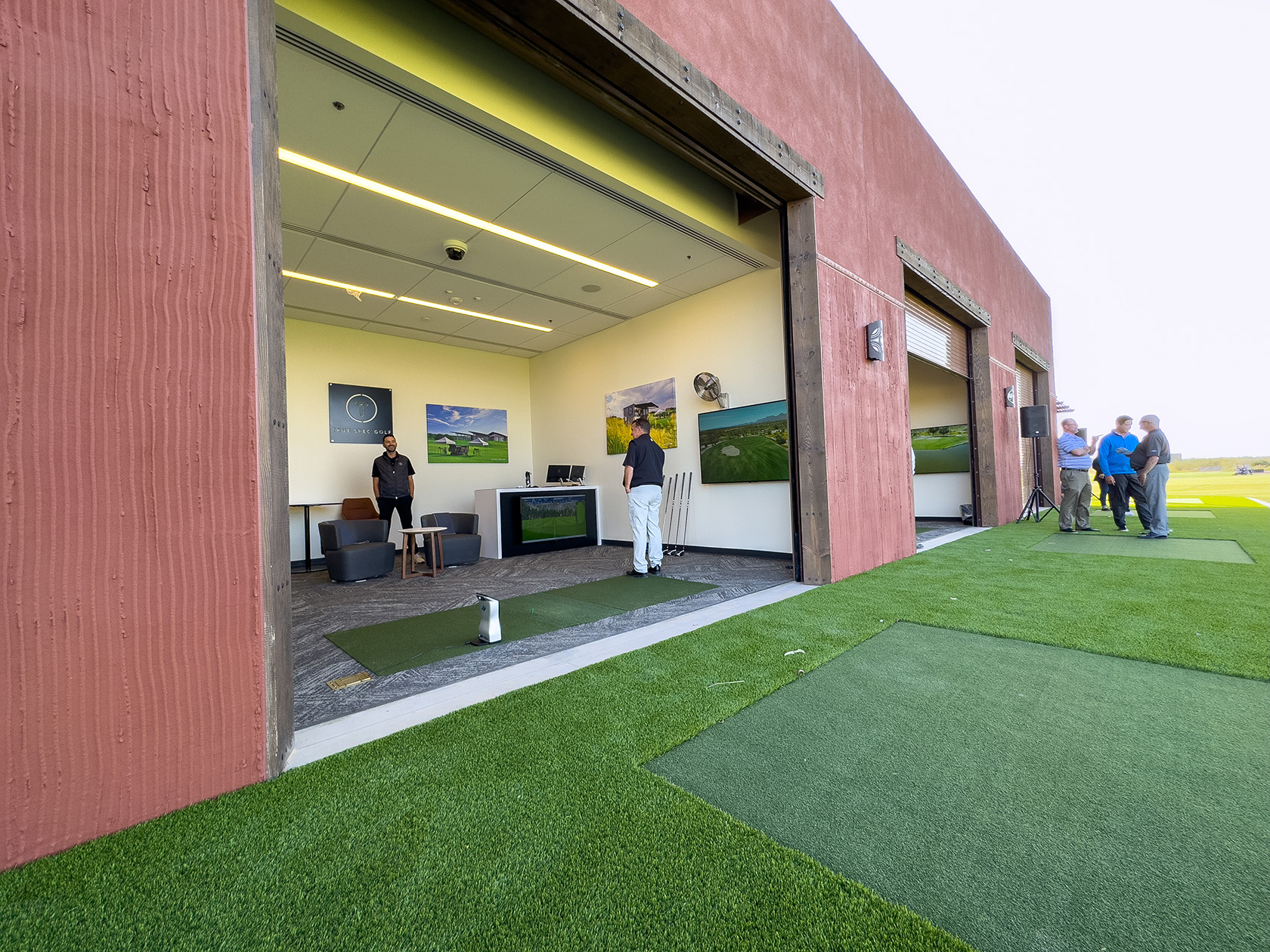 He said the vision to include a fitting bay within the academy is just another way to create a high-level experience for golfers. "This is simply the best of both worlds for golfers of all levels who want to get comfortable with their clubs and improve on their form," said Smith.
Smith's remarks were followed by a special check presentation on behalf of Century Golf Partners/Arnold Palmer Golf to the Salt River Community Children's Foundation in the amount of $100,000. The check was presented by Andy Gaudet, vice-president with Century Golf Partners.
The check presentation was followed by a traditional song and a blessing performed by SRPMIC Vice-President Ricardo Leonard.
"We have been very blessed by [this] land … There is so much beauty here, from the wildlife to the facilities. And most of all we are thankful for this partnership," said Leonard.
SRPMIC President Martin Harvier said he appreciated the donation by Century Golf to the Salt River Children's Foundation. "I'd like to thank Century Golf for their generous donation, which helps the youngest members of our Community to achieve a brighter future. This (the foundation) was conceived by the late Robert Scabby Sr."
He also thanked the landowners upon whose property the golf club and its facilities are built, as well as the SRPMIC member-owned construction firm MayDall Construction, Salt River Materials Group and the management of Talking Stick Golf Club.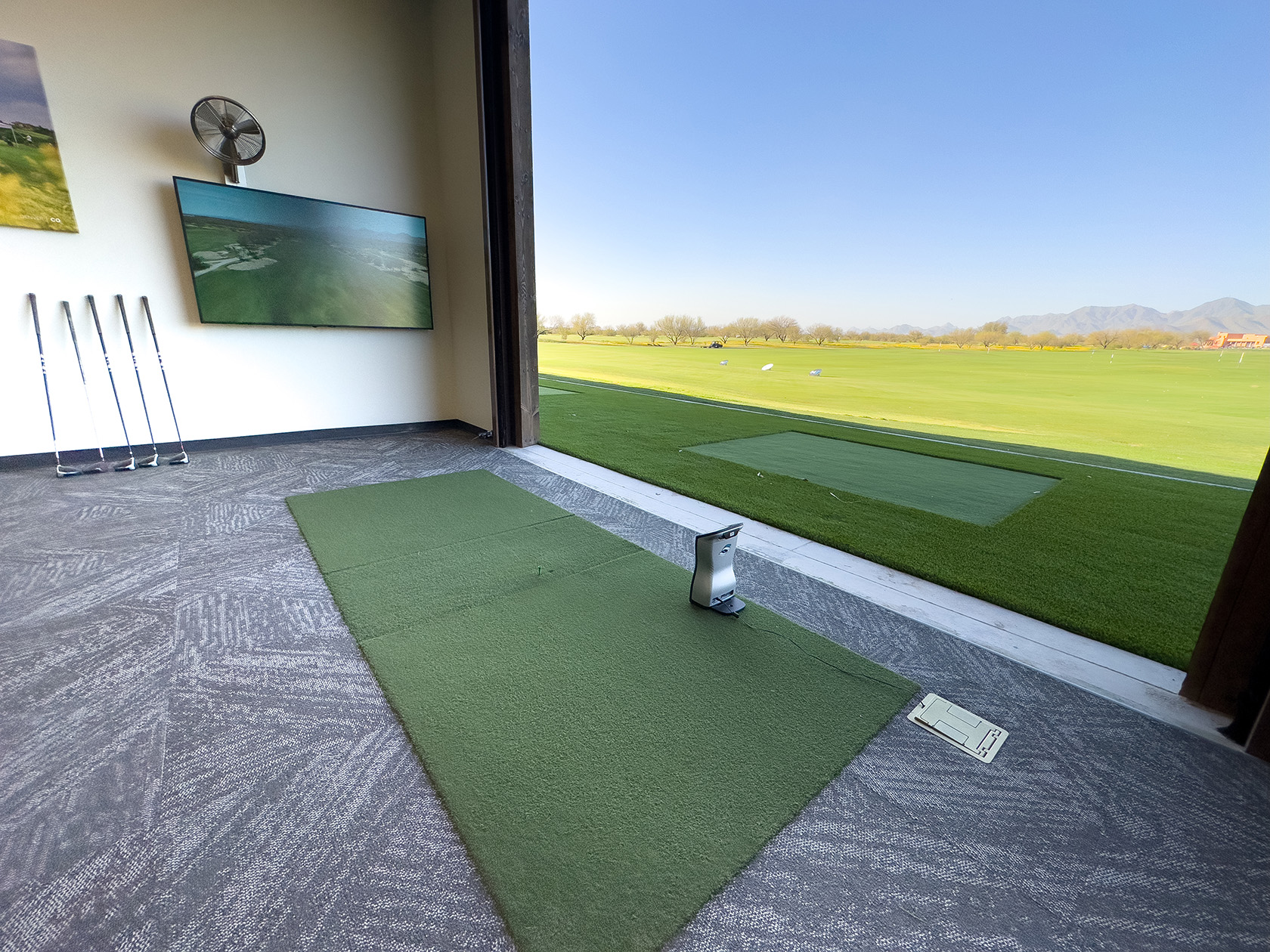 Harvier said, "I think this is going to be a place where people can come and create memories that they'll remember for the rest of their lives. Just coming out here with what's being done, being able to hold different types of events at the new clubhouse and academy, is wonderful experience for all."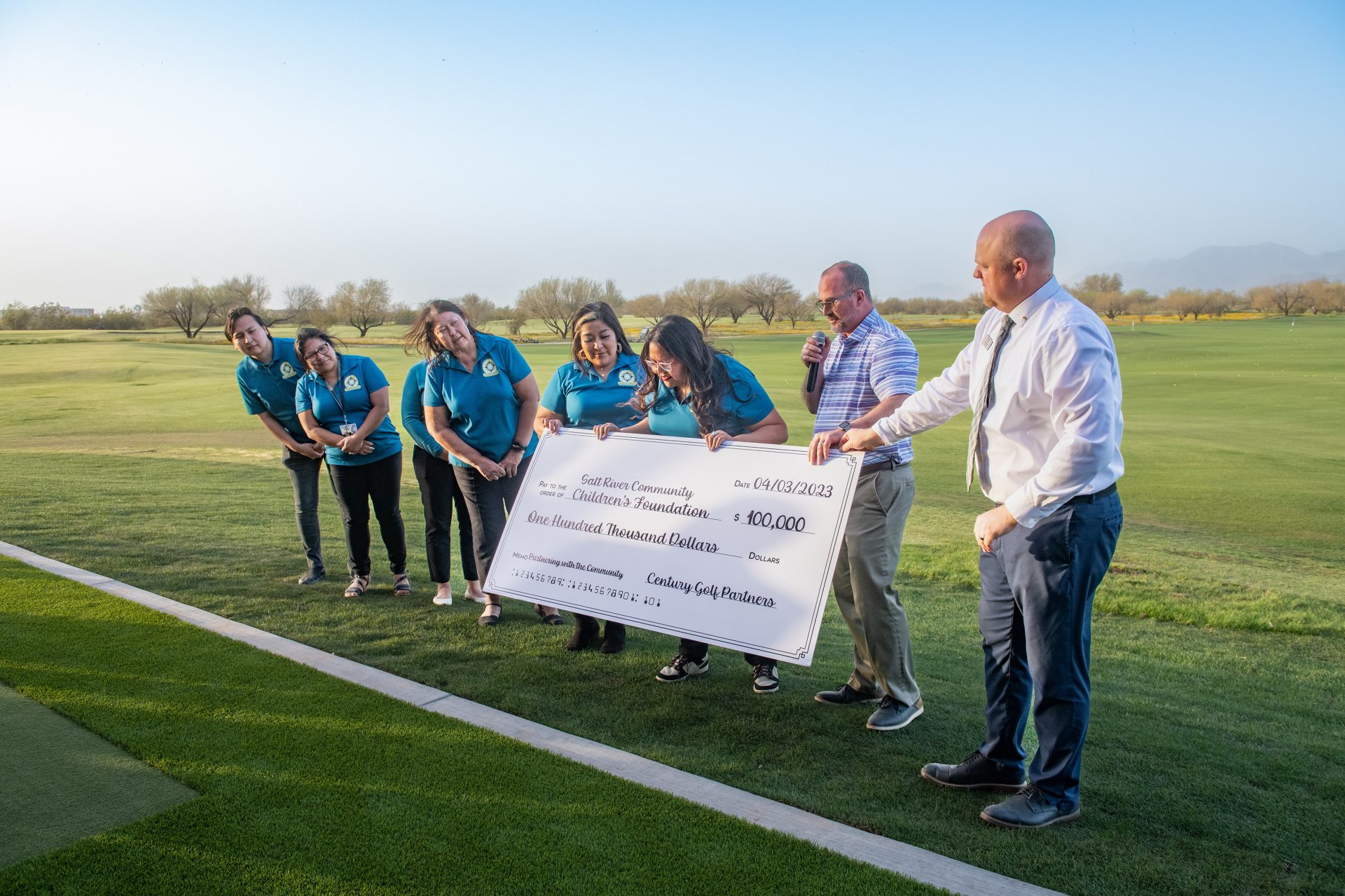 After the ribbon-cutting and tour of the new Talking Stick Golf Academy, attendees made their way to the accompanying facility called the Sandwich House, where they tried some of the menu items including roast beef sandwiches, sandwich wraps and hot dogs.
The Salt River Community Children's Foundation is a nonprofit, charitable division of the Community. The Foundation is devoted to assisting children and youth of the Community with reaching their fullest potential and finding personal success in life.
The Foundation will use this donation the way it does all other donations: to provide children and youth of the Community with beneficial opportunities and experiences in the following categories: Education Attainment or Enrichment, Health-Related Programs (including sports), Special Needs Services and Programs, Arts and Culture, and Youth Leadership.