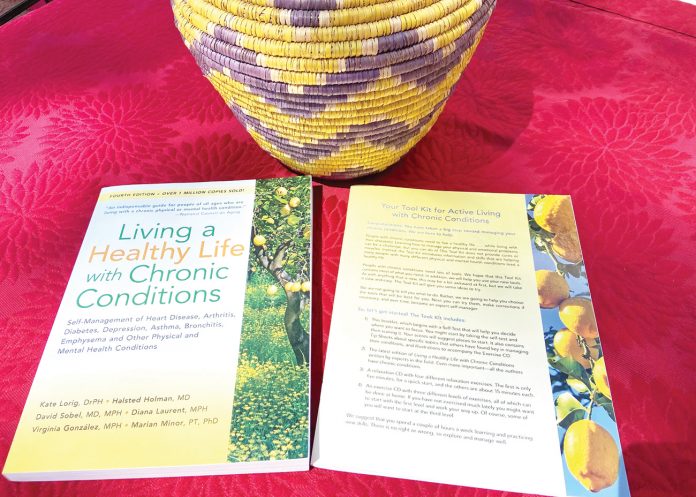 Starting the week of April 19 and ending the week of May 24, Salt River Support Services will be hosting an "Invest in You" Chronic Disease Self-Management Program (CDSMP) for Salt River Pima-Maricopa Indian Community members.
If you participate in congregate meals, home-delivered meals, homecare assistance or SSD recreation, or if you are assigned a social worker through Support Services, you are eligible to attend.
Support Services Manager Alfhonso Havatone says that the program is for those with chronic health conditions, adults with disabilities and elders within the Community. "The program is really kind of client-centered because they really identify what their challenges are and what the steps are that they are going to make to improve around those challenges," said Havatone.
The program educates elders and those with chronic conditions on the fundamentals of creating an action plan for themselves, setting goals and being accountable weekly to the group on their progress. Chronic conditions for which self-management can be helpful include heart disease, diabetes, arthritis, depression, asthma and bronchitis.
"We talk about everything from eating right and stretching to sleep and understanding emotions, working with your healthcare professionals to solve problems. I think that's probably the biggest thing that the training does for our elders, is to practice problem-solving," said Avarae John, Senior Services social worker and CDSMP facilitator.
The program focuses on physical, mental and emotional issues. An example would be needing to get your weight down. John said that you can break up that problem into actions like drinking more water on a weekly basis, focusing on how many liters to aim for.
There are six classes total, and because of COVID-19 restrictions, the classes are being held on Skype through computers or phone calls. Participants will receive a workbook to follow along with, and computer users might also be given a disk to place in their drive.
Meals will be provided to those who successfully complete the program, and there will also be a raffle giveaway. Registration is limited to 18 people. To reserve a spot with the Chronic Disease Self-Management Program, contact your social worker or Senior Services at (480) 362-6350.