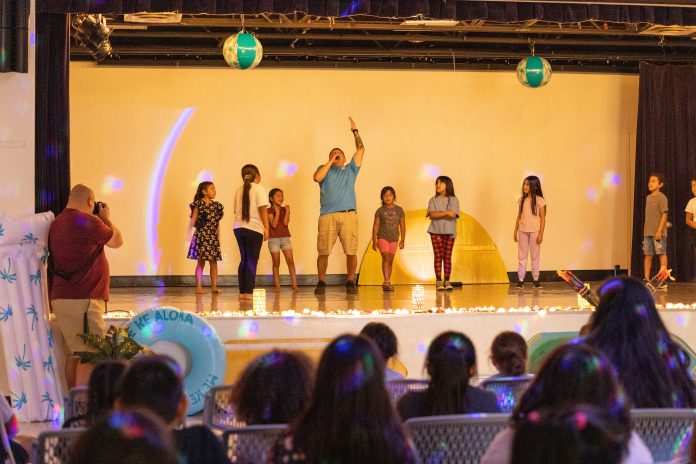 Students from the Salt River Pima-Maricopa Indian Community Recreation Department's summer camp program took part in a talent show on June 22 in the Community Building main hall. The talent show highlighted some hidden skills and talents in an effort to get more youth involved in summer activities.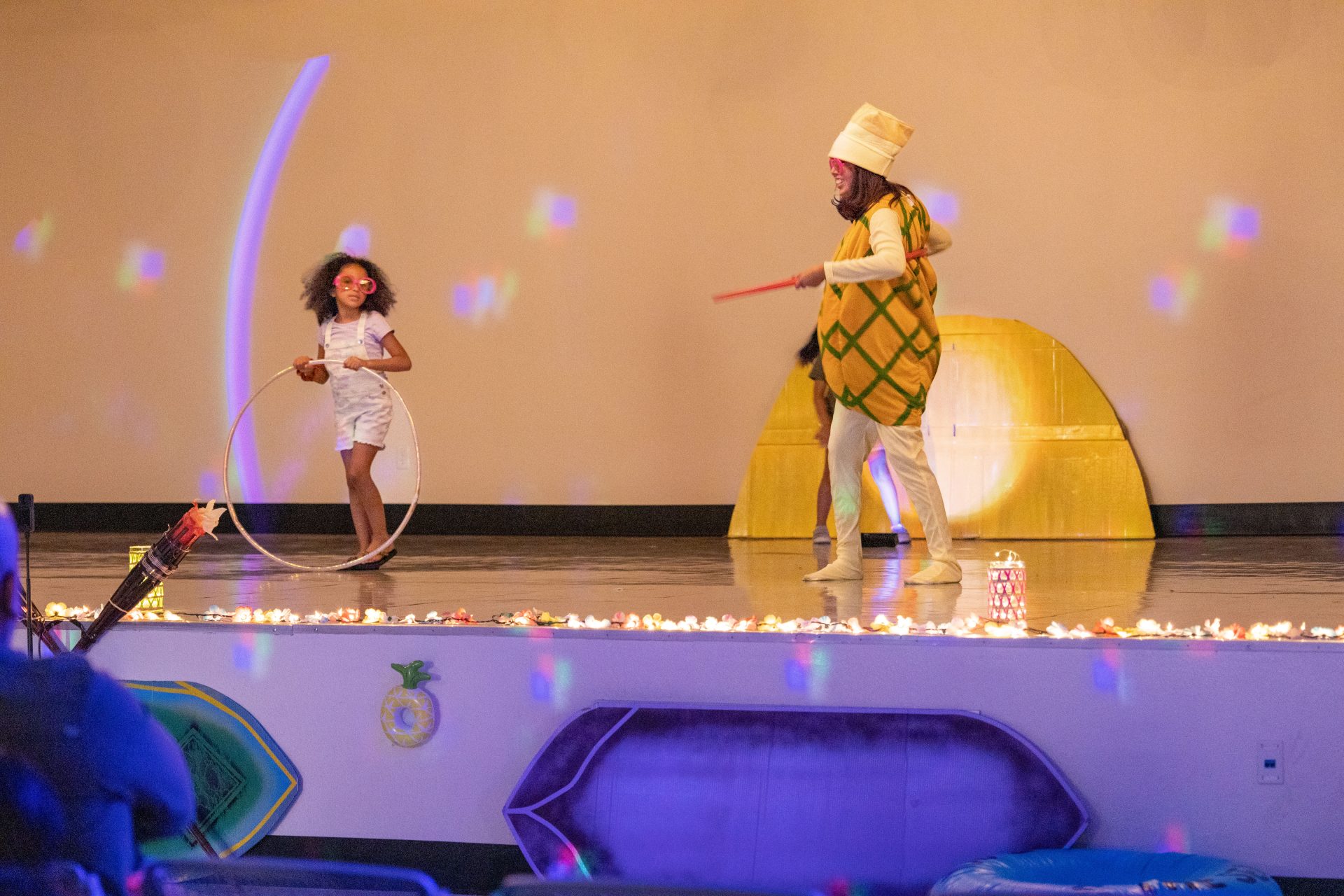 Recreation Social Programs Division Social Programs Manager Seraphania Gould said, "Our first session of Summer Day Camp totaled 65 campers. The talent show was included into the camp to showcase what the campers learned while attending one of the special interest classes."
The camp runs for three weeks, Monday to Friday. "We have limited slots offered for two sessions. Typically, we like to add in those on the waiting list if there is availability," said Gould.
The talent show's activities ranged from a cooking demonstration courtesy of the University of Arizona Cooperative Extension–Maricopa County, a disco-night presentation by the Recreation staff performed to the Bee Gees' hit "Night Fever," and a rap sing-along by one of the youth participants.
The whole stage was transformed into an island-themed getaway with inflatable rafts, beach balls and tiki torches to make the décor festive. Ephraim Sloan, Recreation Coordinator, thanked the parents for showing up to the event as each camp staff member talked about the fun that is in store for the youth this summer.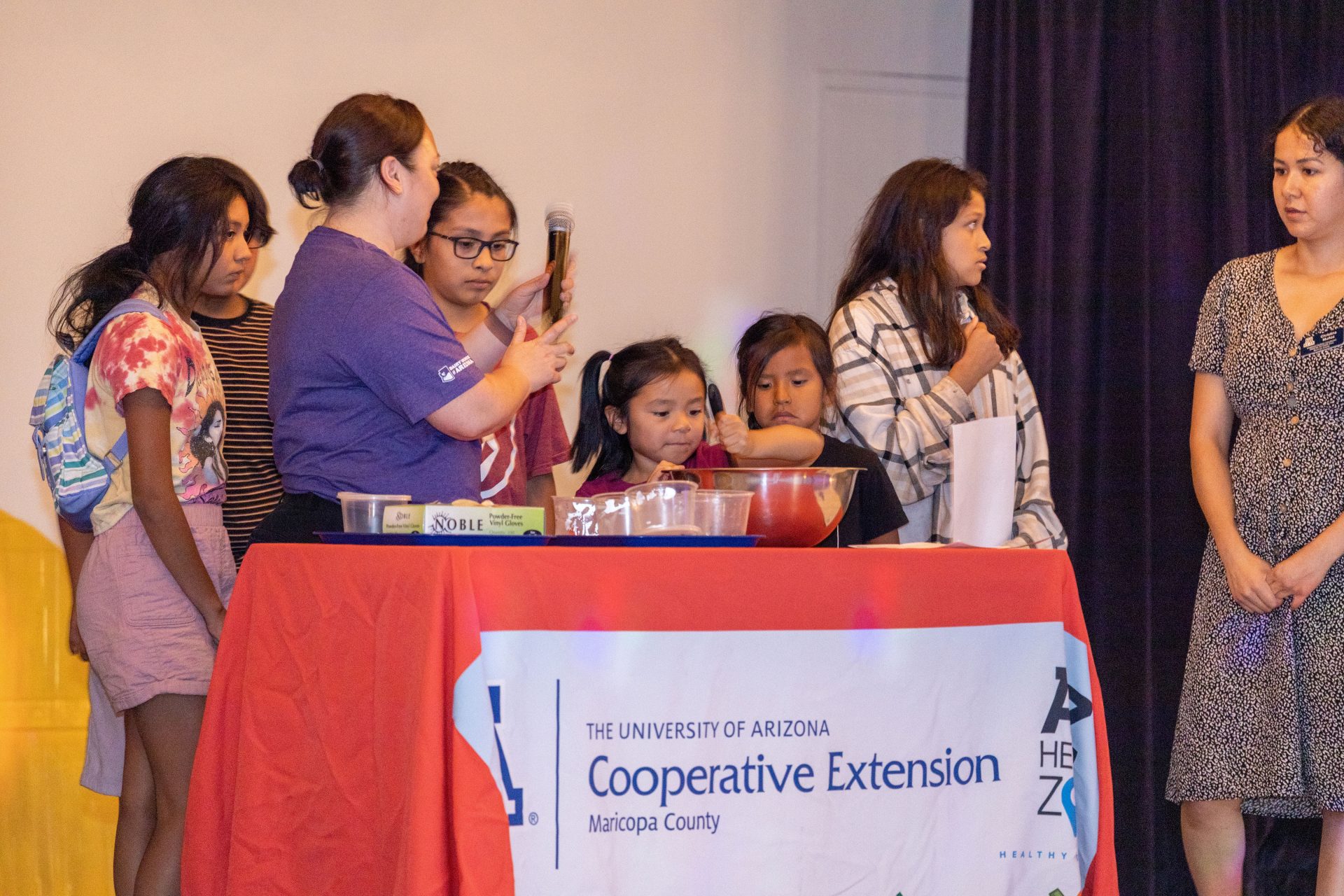 Gould said, "After the summer, Community Recreational Services will get ready for the fall programs, which include the After-School Program, Girl Scouts, Young Warriors, Outdoor Recreation and much more."