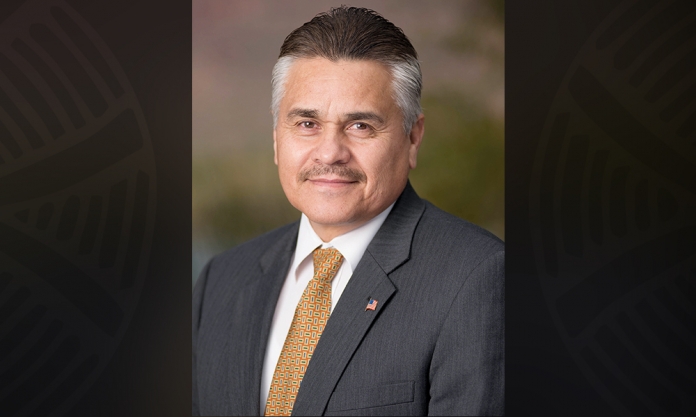 September 11 Update
Hello, Community members. As I come to you for our weekly update, the report from the Salt River Clinic is that there have been 5,000 COVID-19 tests completed here in the Community, 312 Community members have tested positive, and 275 have recovered. We also have non-members residing within the boundaries of our Community; 54 of those individuals have tested positive and 47 have recovered. It's always good to report that people are recovering from the coronavirus. Currently there are 27 members or residents actively fighting the disease, and six of them are hospitalized. Let's remember those who are in the hospital and pray for their full recovery.
Animal and Fowl Ordinance Amendments
This past Wednesday at the Tribal Council meeting, there was some discussion about a Chapter 12 amendment to the Animal and Fowl Ordinance that came out some time ago. Because of COVID-19 and the conditions we are working in, there was some delay. Previously, meetings were held with Community members and input was given, which will be shared with the public soon. Watch O'odham Action News and the SRPMIC websites and communication tools for upcoming information on amendments to this ordinance, which pertains to abandoned animals, vicious dogs and the leash law. I encourage you to look at the information and the changes being made to Chapter 12. 
Voter Registration Deadline: October 5
There is an important date coming up: The deadline to register to vote in the November election is October 5. Whether you vote at the polls or by mail, please just exercise your right to vote.
2020 Census
Census workers are currently going door to door, and it's my understanding that about 48% of Community households have completed the Census. We would like as many families as possible to participate. If you see Census workers come to your door, they will show you their badges and let you know why they are there. Please participate in the Census; it means a lot to the Community as far as funding for the next 10 years. If you prefer, you can go to www.2020Census.gov to fill out your census form quickly and easily online.
If you complete the census, you can enter to win a great prize. Text (480) 845-2370 with your name and a screenshot verifying that you completed your Census form. You must be a resident or enrolled member of SRPMIC; limit 1 entry per household. Prize winners this week: Anissa Bejarano, $100 gift card; Jacob Butler, laptop computer. The winner of the 55-inch television is Karen James.
September 11
September 11 is a date that Americans will never forget. Nineteen years ago was the attack on the World Trade Center in New York. I think everyone can remember where they were and how they were feeling that day. We lost 2,977 lives that day. The first responders who went to work that day didn't know what was going to happen. Employees who went to work didn't know how the day would end. Today let us think back and remember those lives that were lost, and let us never forget. 
Let's continue to pray for our Community and our Country, and we will get through this.
Remember to Shield Up! God Bless you.