As the new school year started, Rancho Solano senior Taylor Williams began her last year of high school with a big honor as the new pom team captain.
"This is my fourth year doing pom, and we had the same captain for the past three years. She graduated last school year, and it opened up the opportunity to try out for the position," said Williams. "It was a whole process; we had to fill out an application and do interviews."
Williams and four other girls tried out for the captain spot, and Williams was chosen.
Williams has been doing cheer and dance since she was in the sixth grade. She became interested in joining the cheer squad after attending a pep assembly at her middle school, EAGLE College Prep South Mountain, and seeing the team perform.
Williams has been attending Rancho Solano since her freshman year.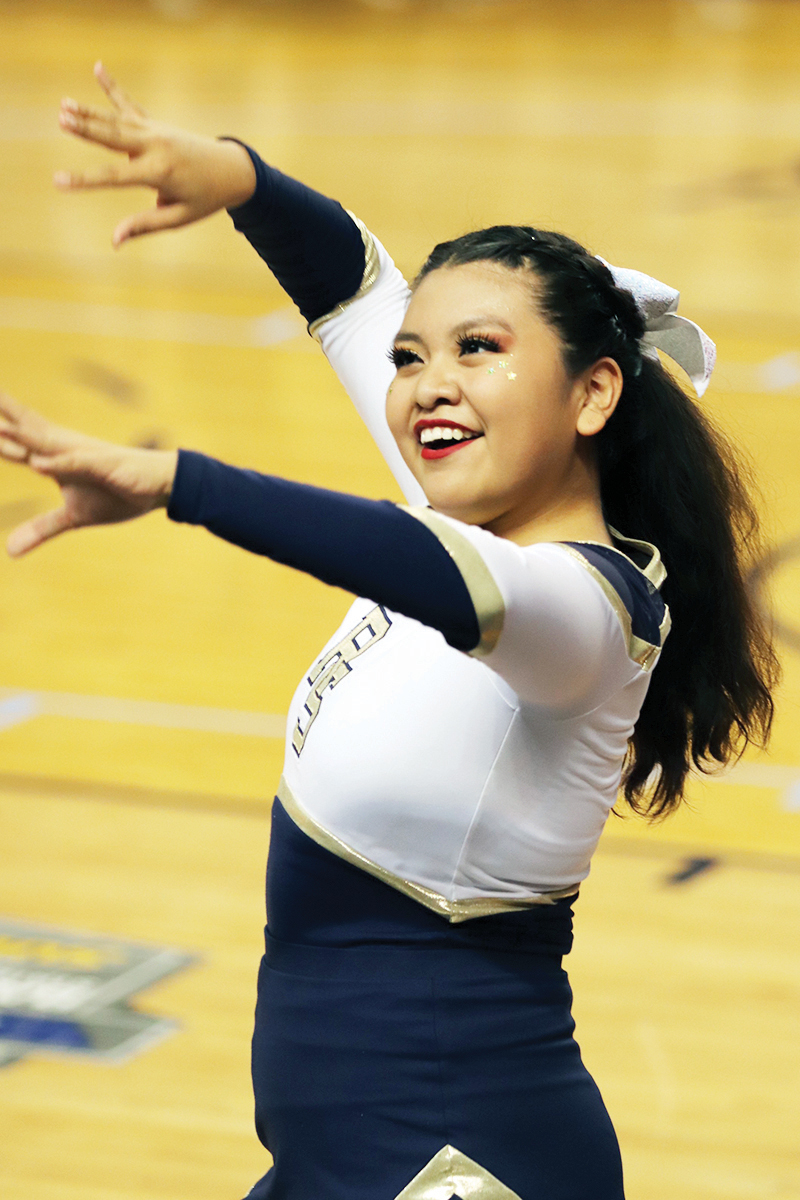 "Going from a Phoenix school to a Scottsdale school, they were completely different dynamics. I'd always heard about Rancho since it was on Community land, and my parents always encouraged me to go there for high school," said Williams. "The first time I toured it, I thought it was a cool campus. It was very dynamic and diverse with their teaching and layout and students that were there. Once I experienced a taste of that, I thought, 'This is where I want to go to school.'"
This year Williams and 11 other students participate on the pom team. They support the girls' volleyball, boys' soccer, boys' basketball and the occasional girls' soccer teams.
Due to the pandemic, the school was moved to online learning and sports were put on hold. When students were able to return, sports practices would continue, but students testing positive for COVID-19 would do online practices. 
"It was definitely a difficult situation, especially with a sport that relies on having everyone there in order to do formations and get the dances completed," said Williams. "We did face difficulties with that, but we were able to overcome that. This year we are able to go back almost fully."
Williams has big plans for her future. She hopes to study to get a doctorate degree at one of three colleges: University of California Los Angeles, University of California San Diego or the University of Montana.
"I always wanted to shoot big and look toward the University of California campuses, specifically UCLA and UCSD, but another option for me would be the University of Montana because I am familiar with the campus and the town of Missoula," said Williams.
Williams was very grateful for her mother's support and always being her No. 1 fan.
"I would like to thank my teachers because they have open communication with everything and are always there," said Williams. "Lastly, [I'd like to thank] my dance teacher/pom coach. She has been one of the teachers I know I will remember for the rest of my life because she has had such a big impact on me and keeping me going."