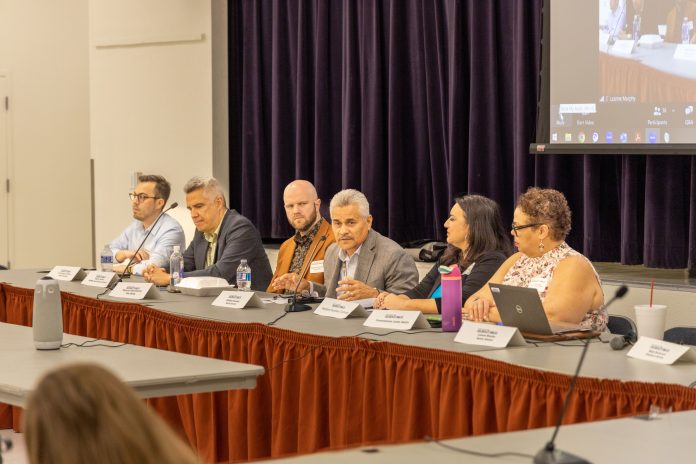 The Salt River Pima-Maricopa Indian Community hosted a daylong session on tribal child welfare at the Community Building on April 14. The joint informational meeting was held with state and federal officials to discuss child welfare from a tribal perspective.
"I'm very, very proud to be here today. Thank you for your leadership and thank you for hosting [us] today," said January Contreras, Assistant Secretary of the Administration for Children and Families (ACF), the United States' largest human services administration. Contreras said that it is important for her to sit down with tribal leadership to determine how they can help move child welfare initiatives forward.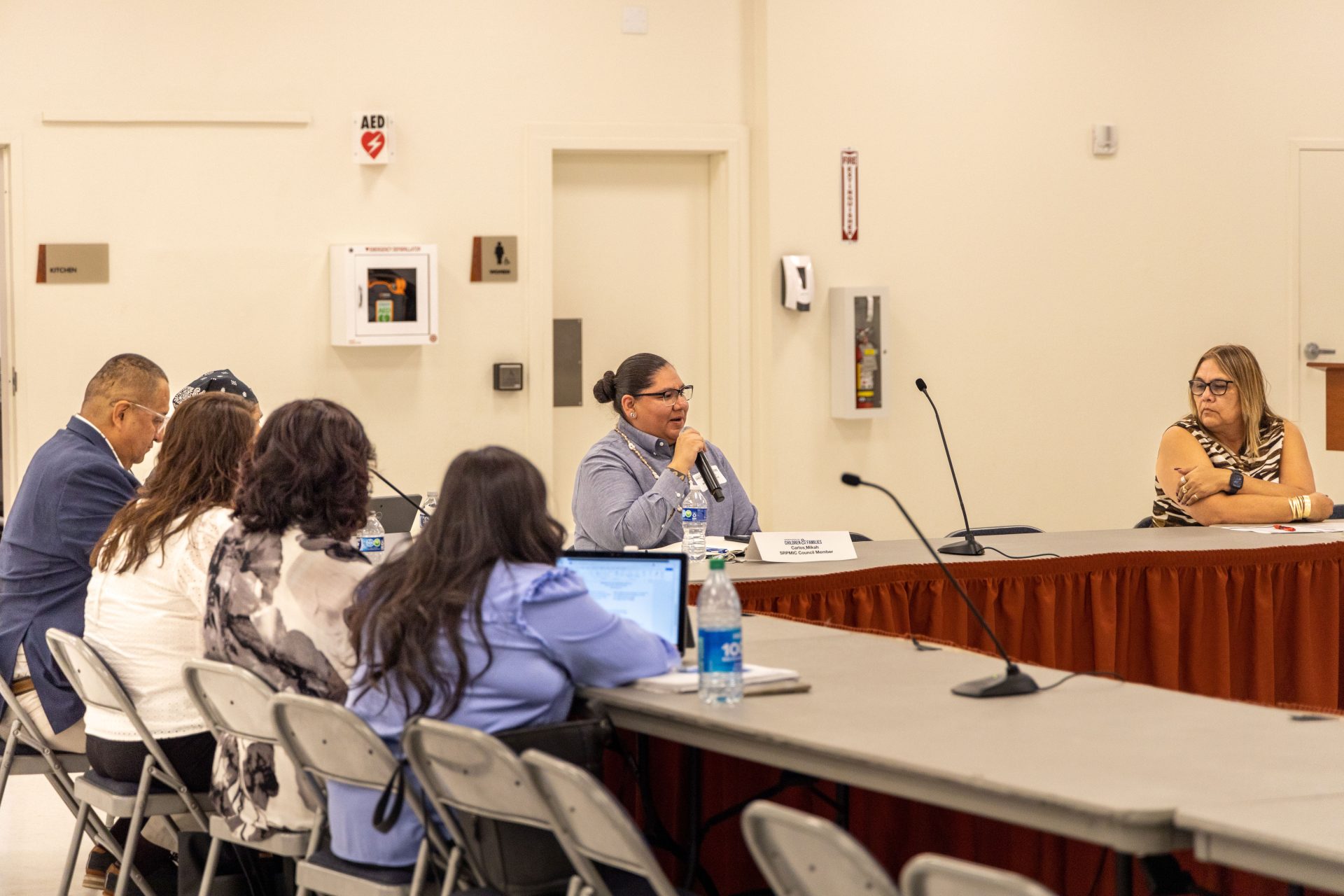 She also spoke about the need to support the Indian Child Welfare Act (ICWA), which ensures that Native children who are removed from their homes and put into foster care or adoption still maintain a connection to their tribal communities. Recent challenges by non-Native plaintiffs argue that the ICWA is imposing unlawful requirements on states and their constituents, and the U.S. Supreme Court is reviewing the case, with a ruling expected later this year that could invalidate ICWA. In the event that the Supreme Court should side with the plaintiffs in the case (Brackeen v. Haaland) and declare the ICWA unconstitutional, some states have been working to pass new laws at the state level to ensure children who are placed in the child welfare system can still remain within their tribal communities.
Contreras said they are working with the Department of Justice, the Department of Interior and tribes across the nation to ensure that ICWA remains the law of the land. The meeting with SRPMIC and other tribal communities is part of an ongoing initiative to gather feedback on the importance of ICWA and its benefit to tribes, because ICWA supports efforts to keep children close to their community.
According to the U.S. Department of Health and Human Services website, Contreras' position focuses on "effectively and equitably delivering on the agency's vital mission to promote the economic and social well-being of children, families and communities across the nation."
Looking at child welfare from a tribal level, SRPMIC President Martin Harvier shared the importance of building a robust system with the help of ICWA to help Native children remain with their tribal communities.
"The Salt River Pima-Maricopa Indian Community creates a wraparound program that will help children and families stay together. I think it is important that we focus on keeping them together when children are being placed into alternative care," said Harvier. He said the first option for placing a Native child should be to seek out a close family member or relative who maintains the same culture of the Community.
Harvier shared a personal story about child adoption and the maintaining of cultural identity as a means of keeping a community together. He said children who grow up away from their community in adoptive care (in a non-relative, non-Native household) reach a point in their age when it is important for them to learn about their culture and their tribal family.
"I really believe our youth is so valuable, because they are the future of all of [us] and Native people … understanding who we are and where we come from is important to maintaining a sense of family," said Harvier.
Steve Hudson, director of Social Services for the SRPMIC, said, "The Community is at a point where we can talk about how we are going to help children and families increase their quality of life. Not just by keeping [children] out of foster care, but increasing the life expectancy of our entire membership." He said it takes a whole community working together with interdepartmental collaboration to ensure that tribal children in foster care are maintaining a connection to the Community.
SRPMIC Council Representative Mikah Carlos was also present at the meeting to share her thoughts on child welfare from a tribal perspective. Carlos spoke about her experience working as the assistant director for SRPMIC Youth Services and building programming around Native culture, substance abuse and suicide prevention.
Carlos said that after working for 10 years in youth-based programming, she feels it is important for Community departments to help Native youth have healthier homes by building an environment that strengthens both their culture and their family life.