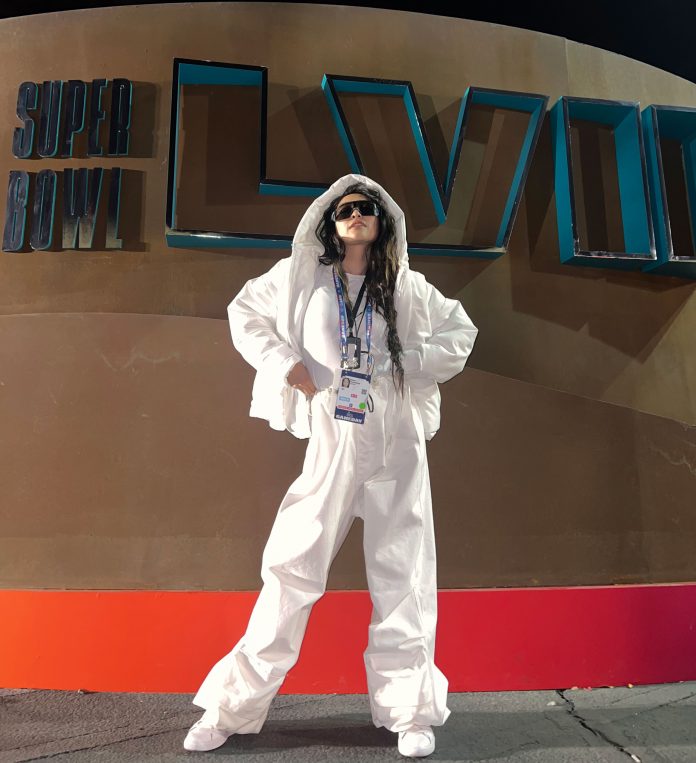 Salt River Pima-Maricopa Indian Community member Saleen Chantasingh has been a dancer for about 11 years.
Occasionally, she teaches public dance classes in Tempe, but now her résumé just became a little longer.
An opportunity came her way when a friend recently sent her an email with information about an audition to participate in the Super Bowl LVII Halftime Show featuring performer Rihanna. She jumped at the chance and sent in a video of herself dancing.
"I actually thought I didn't make it, because they said they would let us know by the 16th, and they actually emailed us the following day," she said.
Cut to Chantasingh learning the dance for the big stage with a well-known choreographer from New Zealand, Parris Goebel.
Chantasingh said that practice for the dance was a lot of fun. The dance included many stop-and-go parts because the halftime performance is a massive production that takes many people to create.
As for the outfits that were all the buzz, she said that she wasn't a fan of the white hooded puffer jackets with the baggy pants.
"Personally, I didn't like [the outfit], but I was just happy to be there," said Chantasingh. "Hell, put me in whatever you want, as long as I get to dance with Rihanna."
Chantasingh said that dancing on stage with Rihanna was the proudest she has ever been in her life.
"All my hard work as a dancer really put me somewhere that no one else could. And it reminded me of why I love and enjoy dancing so much," she said.
As for what's next for her, Chantasingh said that she doesn't know, but she can only hope it gets bigger. Right now, her focus is on putting in the work to become an even better dancer. If you are interested in taking a dance class with Chantasingh, reach out to her on Instagram @saleen_enos.