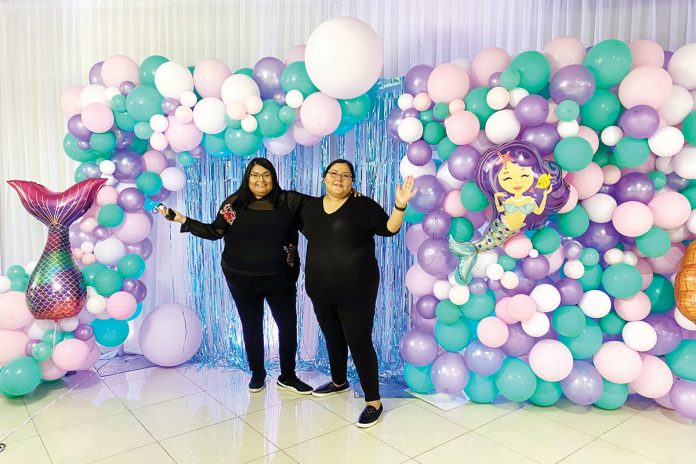 Q: What made you want to start your own business, and why did you choose this type of business?
A: Party decorating has been one of our passions for many years. It began when our kids were very young and we would decorate for every birthday. So, starting our own business came naturally.
Q: How has the COVID-19 pandemic affected your business?
A: The pandemic helped us think of different ways to help people celebrate special occasions. Since no one can gather, drive-by birthdays and baby showers have become very popular. Our décor has made these celebrations more festive and special.
Q: To what do you attribute your success?
A: Growing up, our family has always been creative. So being around all that creativity is what we would attribute our success to. Our grandfather was a beader, a leatherworker and an artist. Our father did creative carpentry work and was a painter. Our brother does graphic design work.
Q: What are your company's goals?
A: Our company's goals are to continue to bring that "Wow" factor to our clients' events and eventually make it a full-time job with our very own storefront.
Q: What is unique about your business?
A: We're sisters who share the same passion: We are taking balloon and event decorating to a whole new level by keeping up with the newest and latest trends. We also receive a lot of help and support from our children, significant others and friends; we are thankful for all their help and support.
Q: If you could give one piece of advice to someone just starting out in business, what would that be?
A: If you have a passion for something, go for it! Don't wait another day, and never doubt yourself!
Owners: Davina and Angela Rhoades
Email: PrettyPartyPlannersAZ@gmail.com
Facebook: PrettyPartyPlannersAZ
Instagram: PrettyPartyPlannersAZ
Services: Specializing in balloon décor.