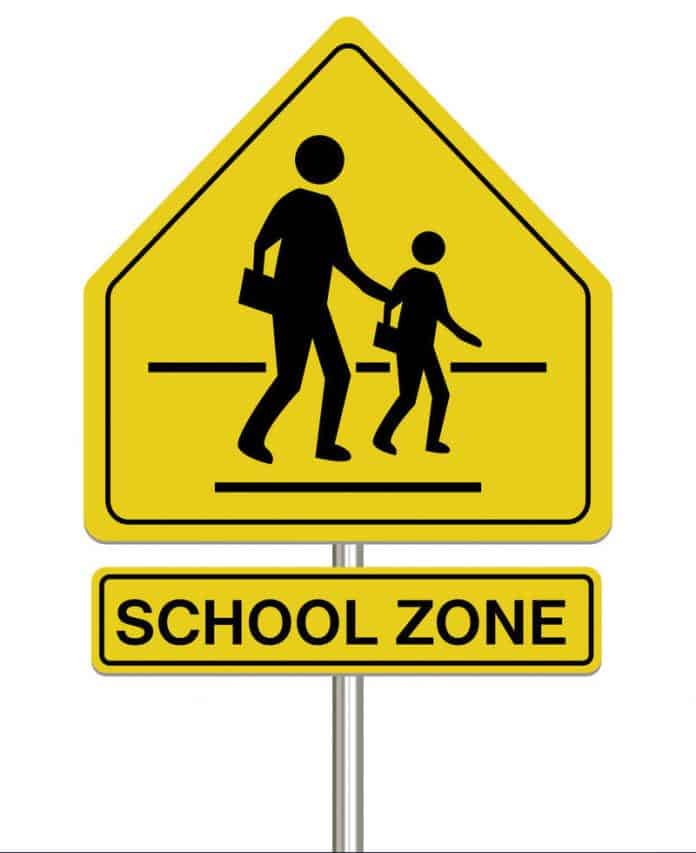 By Tasha Silverhorn
It's time for the new school year to begin, and this time children are heading back to school in person. That means drivers need to remember to follow traffic laws relating to school zones, bus stops and stopped school buses.
Salt River Schools open on Monday, August 2; Mesa Public Schools on Tuesday, August 3; and Noah Webster Pima on Wednesday, August 4. It's up to all of us to make sure students get off to a safe start in the new school year.
Drivers must slowdown in school zones; the posted speed limit is 15 mph. The Salt River Police Department's Traffic Enforcement Bureau will be out in full force conducting school-zone and bus-route enforcement.
If you approach a stopped school bus, you must stop too. According to SRPMIC Code of Ordinances, Traffic and Motor Vehicles Section 15-150 (a): "Driver to stop when bus stops. The driver of a vehicle on a highway, upon meeting or overtaking from either direction any school bus which has stopped on the highway for the purpose of receiving or discharging any school children, shall stop the vehicle before reaching the school bus and shall not proceed until the school bus resumes motion or until signaled by the driver to proceed."
There is a zero-tolerance policy for speeding within the boundaries of the Salt River Pima-Maricopa Indian Community. You may be fined $100 for failing to stop at a school crossing and $50 and up for speeding in a school zone (every mile over the speed limit is a $5 add-on to the $50). Speeding fines for the state of Arizona start at $250 for going 10 mph over the posted speed limit.
Finally, do not text while driving in the Community. Keep our Community children safe by paying attention to the road.