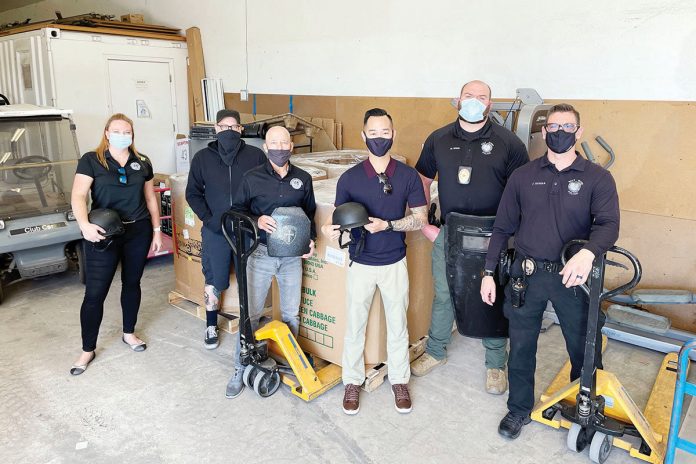 The Salt River Police Department, SRPMIC Emergency Management Department and Finance Warehouse Division have partnered on behalf of the Community to help gather and package outdated SWAT equipment to donate to fighters in Ukraine.
"The SWAT team gets new equipment every five years from the Capital Improvement Plan or grants," said SRPD Sgt. Delvin Duong, "and every five years we get new ballistics because they expire." These items, which include 24 sets of soft armor, 19 sets of hard plates and 21 helmets, are five to six years old. "The equipment itself is outdated, and because we ordered so much of it, we have equipment to donate instead of disposing of it."
The Arizona Department of Emergency and Military Affairs (DEMA) specifically stated that Ukraine soldiers do not need certified equipment, they are just requesting any sort of equipment to help protect them as they continue to fight the war against Russia.
DEMA is coordinating this for the state of Arizona. It will ship the donated items to either Chicago or Los Angeles to be combined with equipment donations from other states, and then all of it will be sent on to Ukraine.