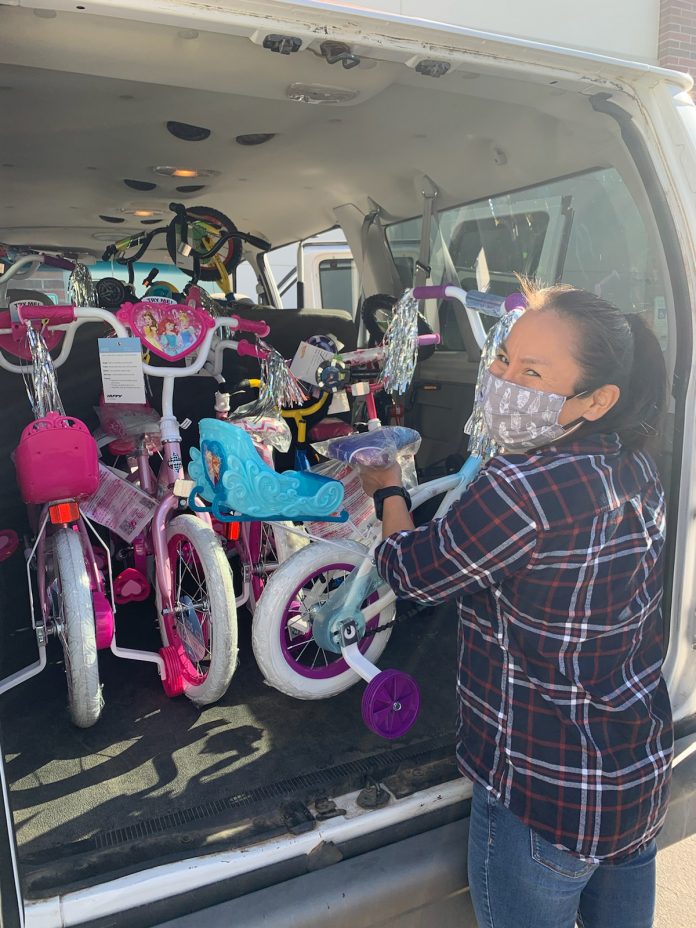 Good deeds did not go unnoticed in December 2020, as Bishop Tyronne Stowe and members of Victory Life Church in Chandler donated 50 bikes to Salt River foster children.
With limited resources, and realizing the need for and benefit of bikes for children in foster or kinship care, Salt River Pima-Maricopa Indian Community foster/kinship licensing manager Norma Hernandez, MSW, reached out to the church, which maintains a contracted relationship with the Community.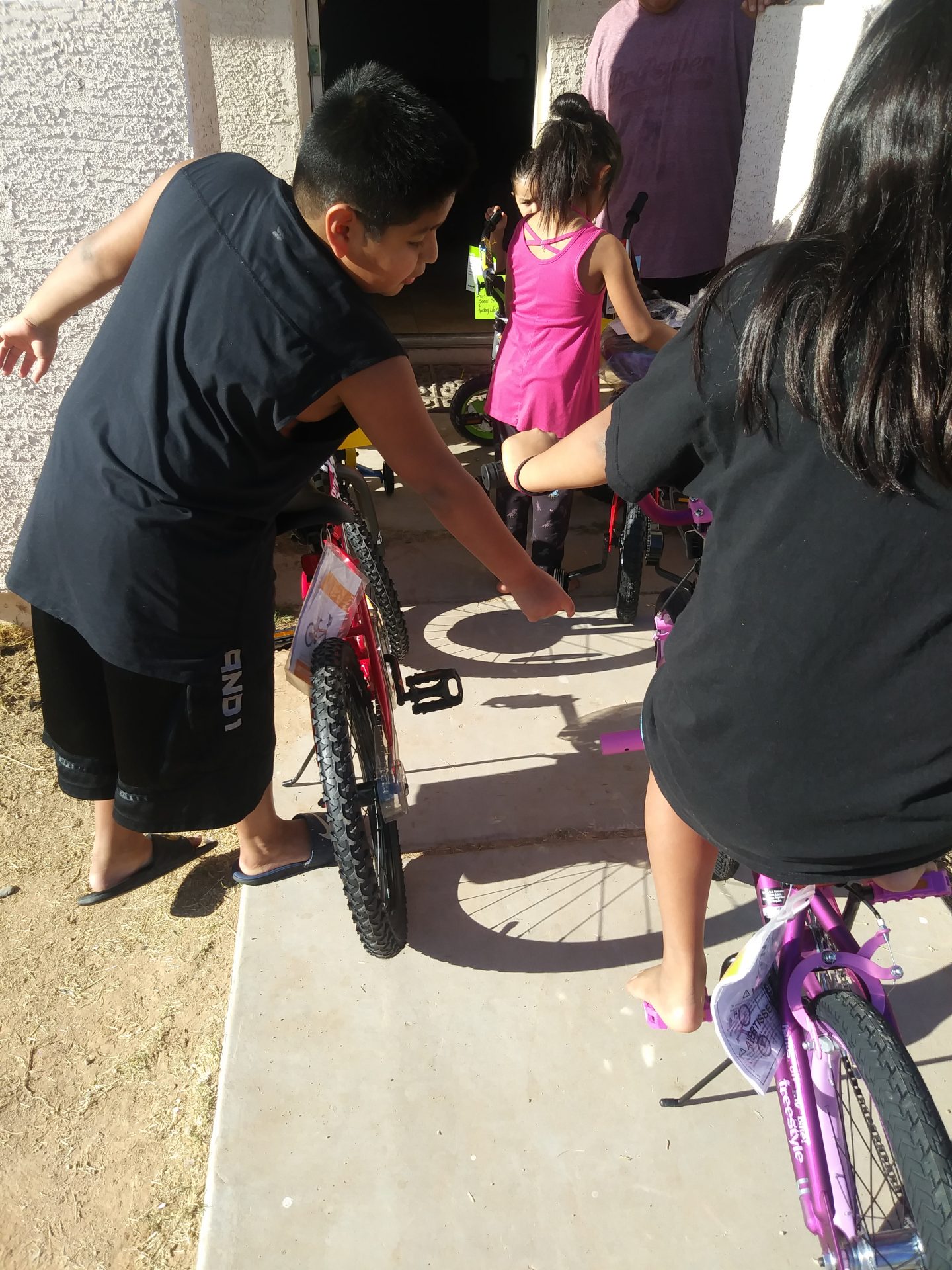 Hernandez noted that the benefits of bikes for children include better physical, mental and academic health; getting the children outdoors (especially during the COVID-19 pandemic); and learning an important skill in bike riding.
Bishop Stowe did not hesitate and took no time in blessing the children with their new, useful gifts.
"We wanted to follow up and keep the good times rolling at such a time when the coronavirus is so big and prevalent, and we wanted to do something to offset it," said Stowe. "So we gave out 350 turkeys and came back and gave out the 50 bikes to (SRPMIC), because that was a group that I worked for. I have a little group home and I help kids, and I have kids who are adopted from the system. I've been a giver all my life. My mom was a giver, and whatever we sow, we believe we are going to reap."
About four bikes per age group were donated.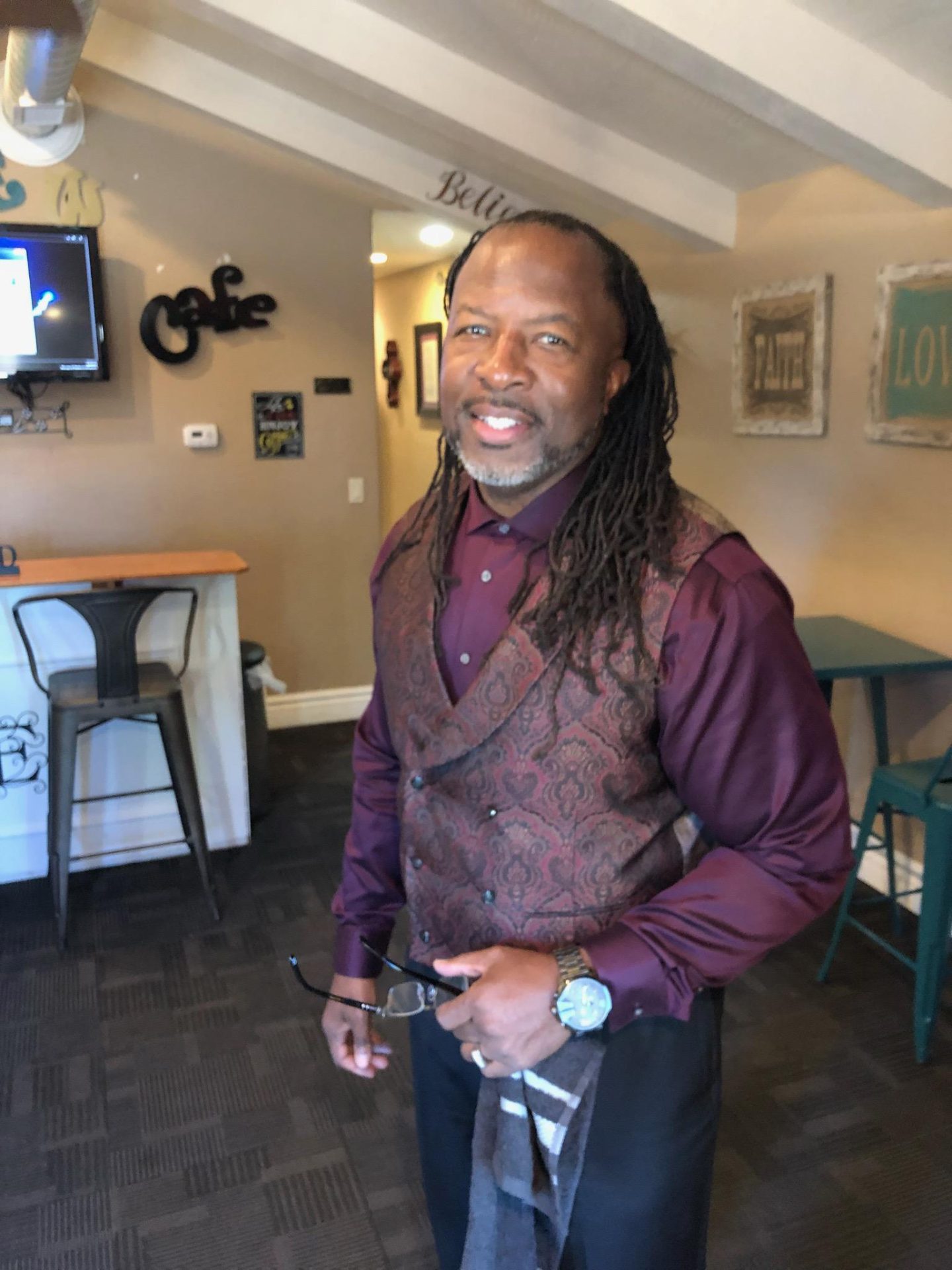 Bishop Stowe played for 10 seasons in the NFL as a linebacker and was on the Arizona Cardinals squad from 1991 to 1993.