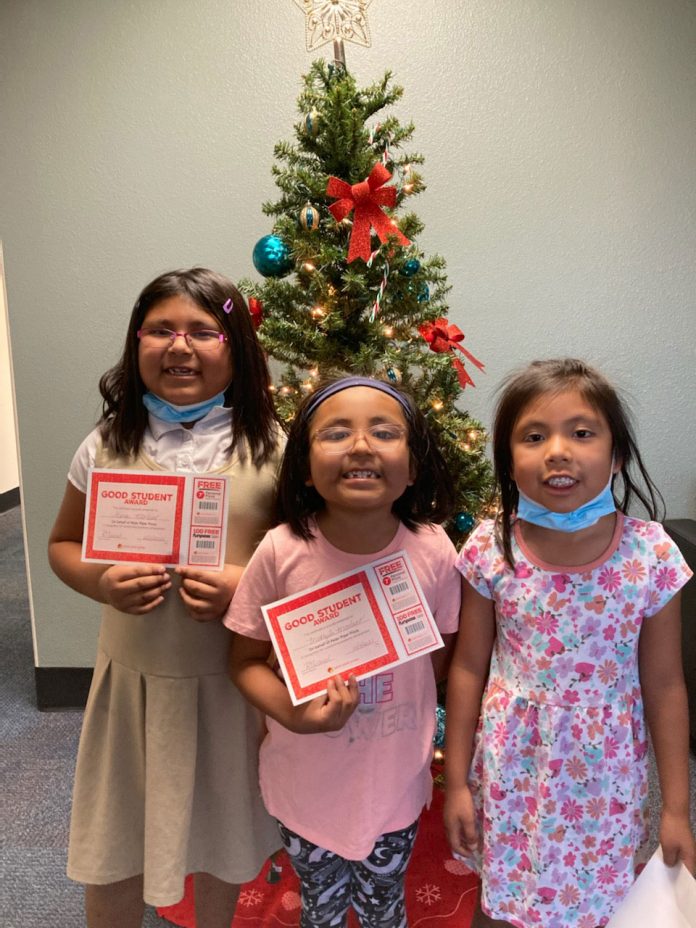 The new Attendance Incentive Program from School & Community Relations (SCR) at Salt River Schools is now in effect to help increase attendance rates of Salt River Pima-Maricopa Indian Community students in outside school districts, such as Mesa Public Schools.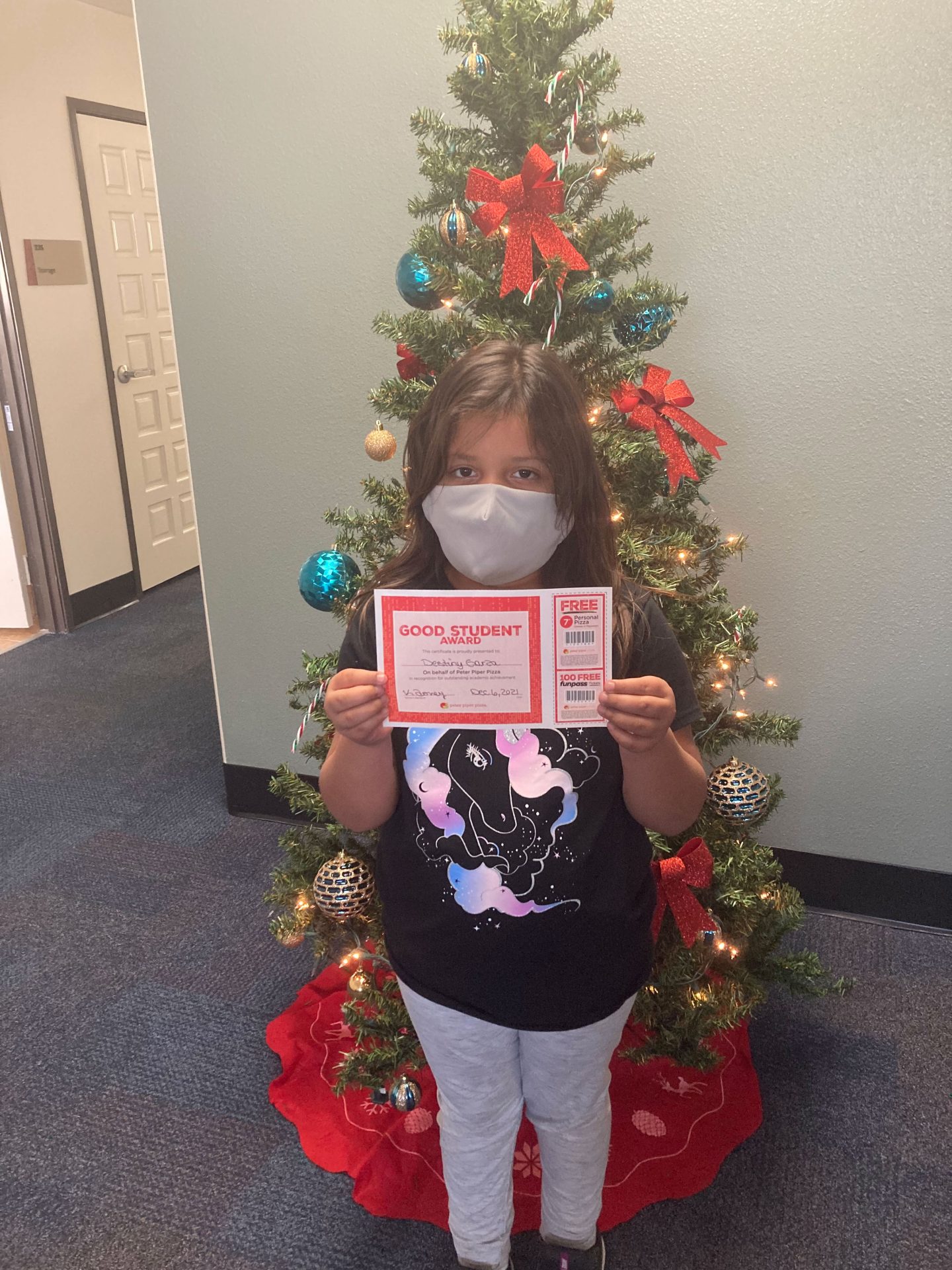 SRPMIC-enrolled students in grades K-12 who attend any public or charter school are eligible for the incentive if they have no more than two excused absences (full day) for elementary students or no more than 14 excused period absences for middle and high school students.
Attendance will be checked and rewards for a free personal pizza from Peter Piper Pizza and 100 free Fun Pass tickets will be distributed at the end of each month. Students will be recognized at the Salt River Schools Education Board meeting.
For the month of November, 291 SRPMIC students met the incentive criteria.
According to www.AttendanceWorks.org, absenteeism in the first month of school can predict poor attendance throughout the school year. Half the students who miss two to four days in September go on to miss nearly a month of school for that year.
Many schools in surrounding districts are experiencing truancy and attendance concerns. With more than 1,000 SRPMIC students enrolled in outside school districts, figuring out ways to improve attendance rates is a priority.
"Many Community leaders have had concerns about student attendance over the years, and as the pandemic continues, it has become a greater priority for the Salt River Schools Education Board," said Dr. Vicky Corlett, interim acting superintendent.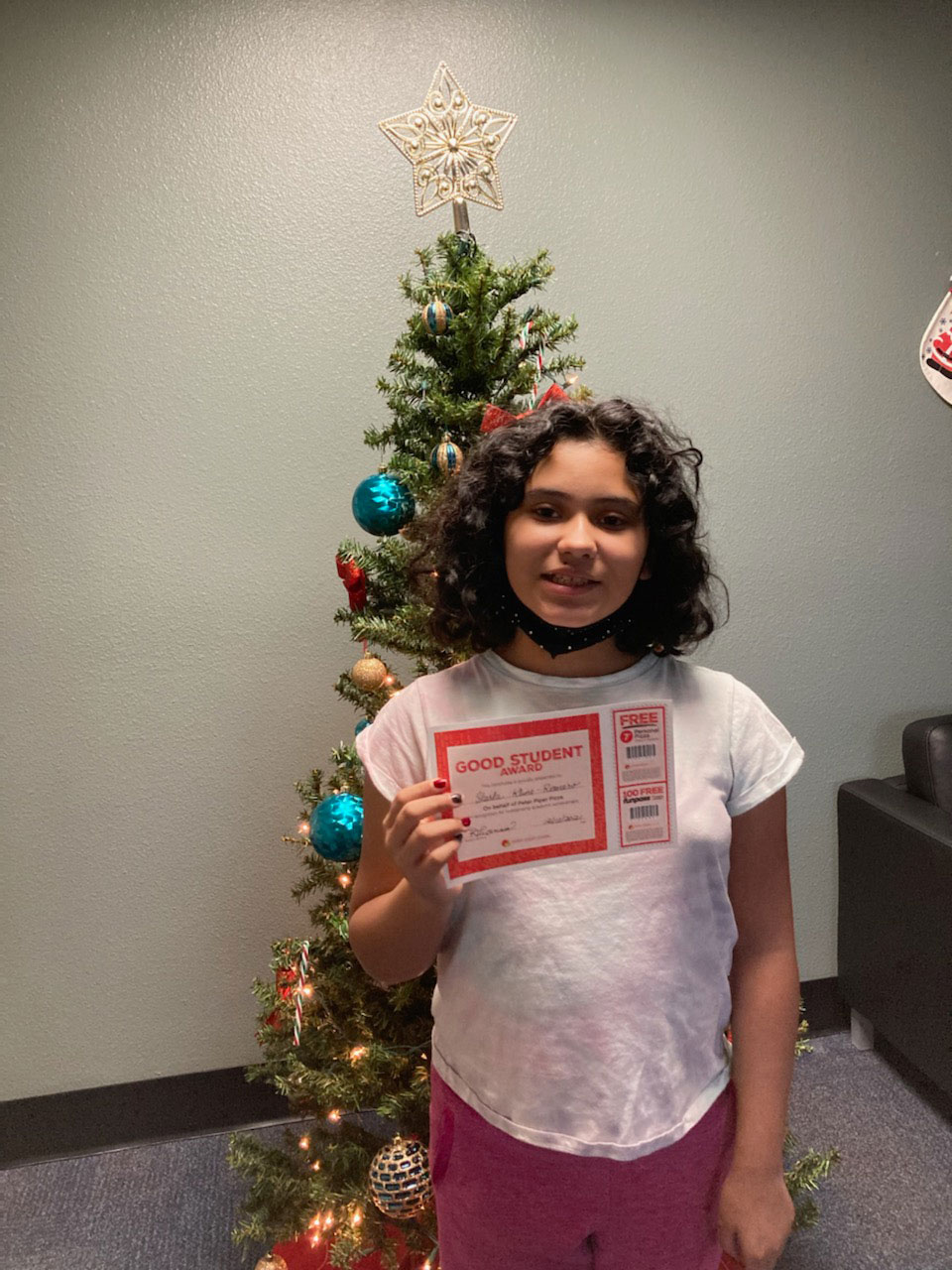 Truancy was an ongoing concern even prior to the pandemic. And when schools began to slowly reopen for in-person learning, students had a difficult time with the transition.
"In addition to COVID-19 anxiety, many students have struggled to keep up academically due to several factors, including difficulties with distance learning, navigating technical issues, and trying to recall concepts learned during the 2020 school year," said Miranda Johnson-Moya, M.Ed., MPH, SCR program manager.
"Also, limited face-to-face interactions in the beginning of the pandemic inevitably led to some students disengaging with school, and that has carried over into this new school year."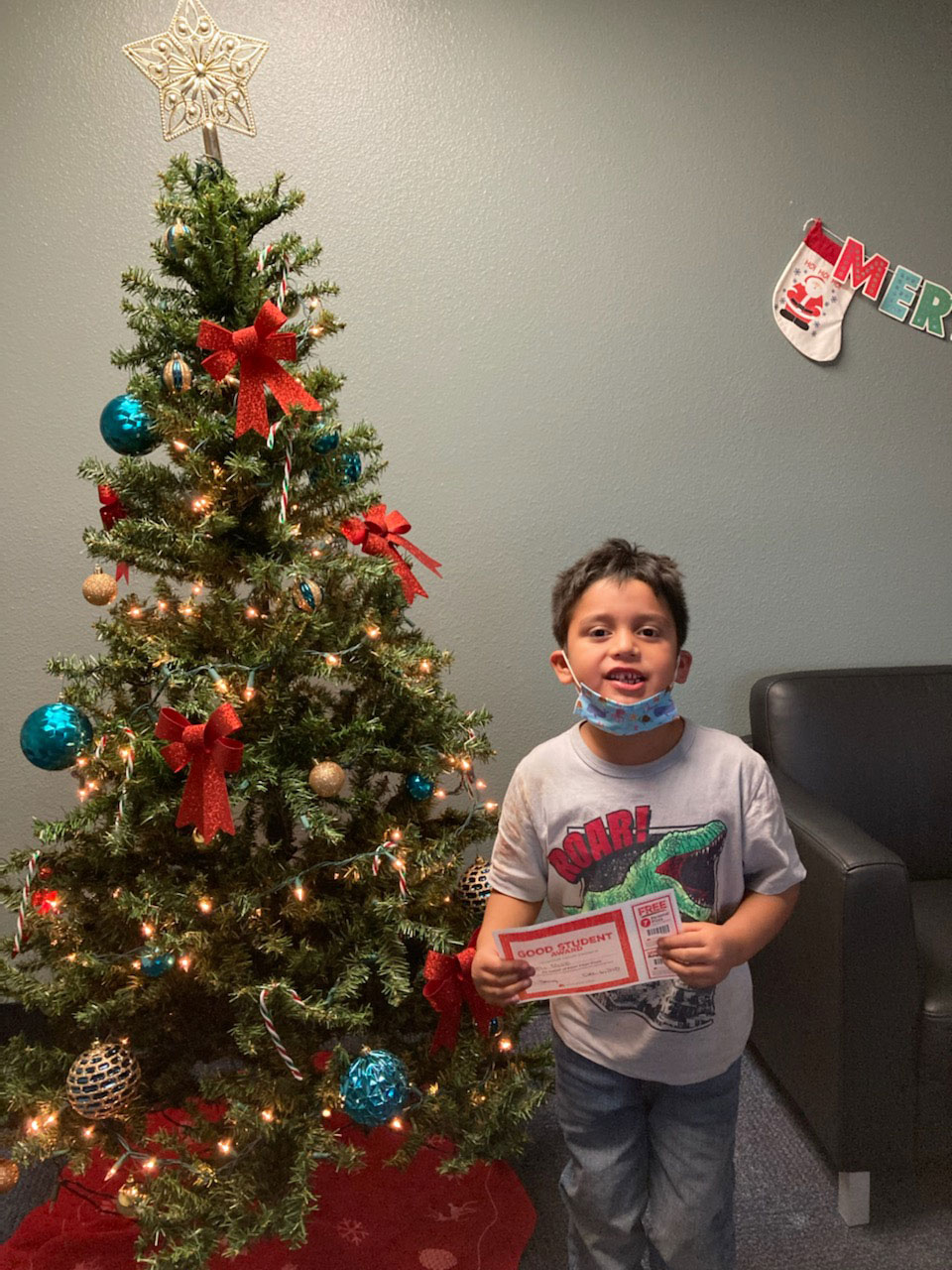 For several years, SCR has hosted the Student Store quarterly to reward students for good attendance. They will continue to offer that program, as there are bigger rewards for SRPMIC-enrolled students attending a public or charter school. For this program, students can have no more than three excused absences and/or no more than three days tardy for the quarter.
Additionally, SCR employs education behavioral health counselors who meet with students in need of additional academic support. They assist parents/guardians with scheduling school meetings to address academic and attendance concerns, and they help families develop academic plans.
Per the Community Truancy Ordinance, it is unlawful for any child between 5 and 18 years old who resides within the Community to have excessive absences; this happens when the number of absent days exceeds 10% of the total school days in a semester. The mandatory fine for the first finding of a truancy violation is $1,000, the second violation is $2,500, and the third violation is $5,000.
The Attendance Hotline at (480) 362-2052 is a new way to address truancy and assist with school attendance. The SCR has received reports that school-age children are walking around the Community when school is in session, and the hotline can be used to report these types of situations anonymously.
For more information on the program, visit www.SaltRiverSchools.org or call (480) 362-2534.