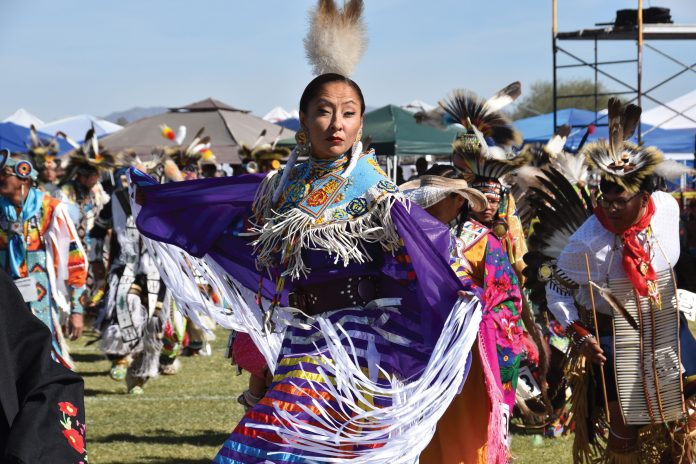 On November 5 and 6, the Salt River Pima-Maricopa Indian Community hosted the 34th Annual Red Mountain Eagle Pow-wow at the Salt River baseball field. The event featured 368 registered dancers, eight drum groups and 21 visiting royalty princesses from across the continent and from other powwows.
The popular event was back after being put on hold for the last two years due to the COVID-19 pandemic, and it was packed, from the overflowing parking lots to the attendees under tents and in the bleachers.
"There were comments from so many people that this event [had the highest attendance] that they had ever seen at this powwow," said Red Mountain Eagle Pow-wow event coordinator Victorialyn McCarthy. "It was a lot bigger than we expected."
Grammy-nominated Northern Cree and Cruisin' South were the host drum groups for the event. About 70 vendors, including 16 food vendors, signed up ahead of time to provide meal options and display and sell arts and crafts.
The event began with gourd dancing, which occurred on both days, and SRPMIC member Paul Smith Sr. was honored during the dance.
The powwow included three grand entries for dancers from a variety of age groups, from age 60-plus to "tiny tots" (up to 6 years old). Special contests included the men's fancy spotlight dance, women's fancy spotlight dance, a hand drum contest, team dancing and the owl dance.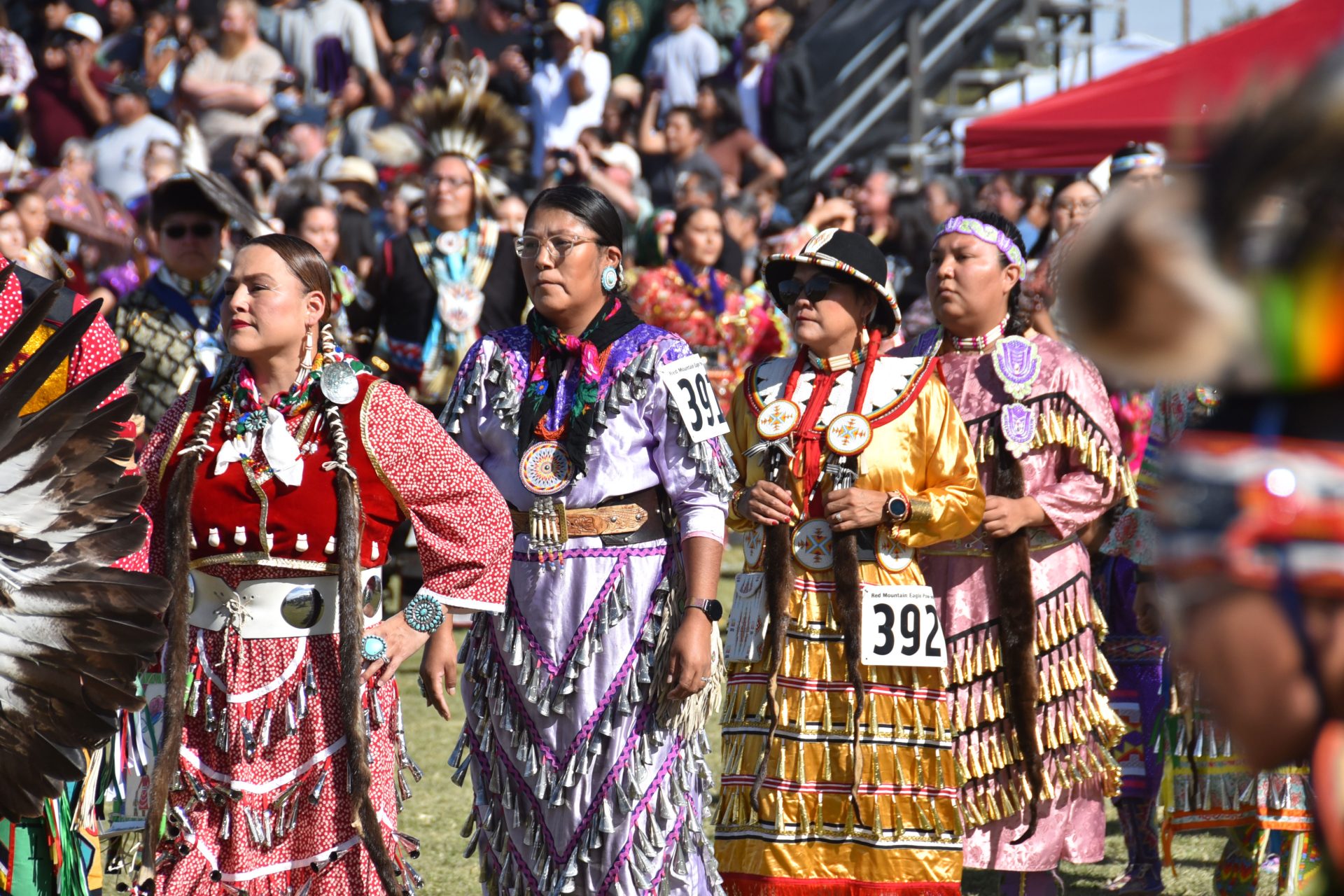 SRPMIC member Gabriel Scabby won third place in the men's fancy spotlight dance.
"I'm so excited for Gabriel!" said SRPMIC Community Relations Director Janet Johnson. "I see him participating every year, and he has tried every year to be recognized. He has skills!"
Scabby said that it was a good feeling to be back at the powwow, and his family from Oklahoma traveled to the Community to enjoy the event.
"The cherry on the top is I finally won," said Scabby. "Dancing all these years at Red Mountain meant a lot. Can't wait for next year."
First place in the men's spotlight dance went to Preston Olney, and Lara Whiteye won the women's spotlight. The first-place winner of the drum contest was Southern Style, and the powwow concluded on the second day with Northern Cree winning the hand drum contest.