Students in the Salt River Elementary School Eagles Club recently visited the Salt River Pima-Maricopa Indian Community Garden to learn from Garden Coordinator Stetson Mendoza about how to plant squash and cook traditional foods.
Fifth- and sixth-graders took home seeds, mulch and soil to plant the squash, and they even tried a fresh salad and a soup with a special traditionally used ingredient.
"So, what you guys ate right now was rabbit," Mendoza told the kids. "That's how we used to live. We used to hunt. I just wanted to let you guys taste a little bit of how we used to eat."
Ianna Schurz, a sixth-grader at Salt River Elementary School, said that the group didn't find out that it was rabbit until after they ate the soup.
"I was surprised and my friend was super shocked," said Schurz. "It did taste good, and everyone enjoyed it!"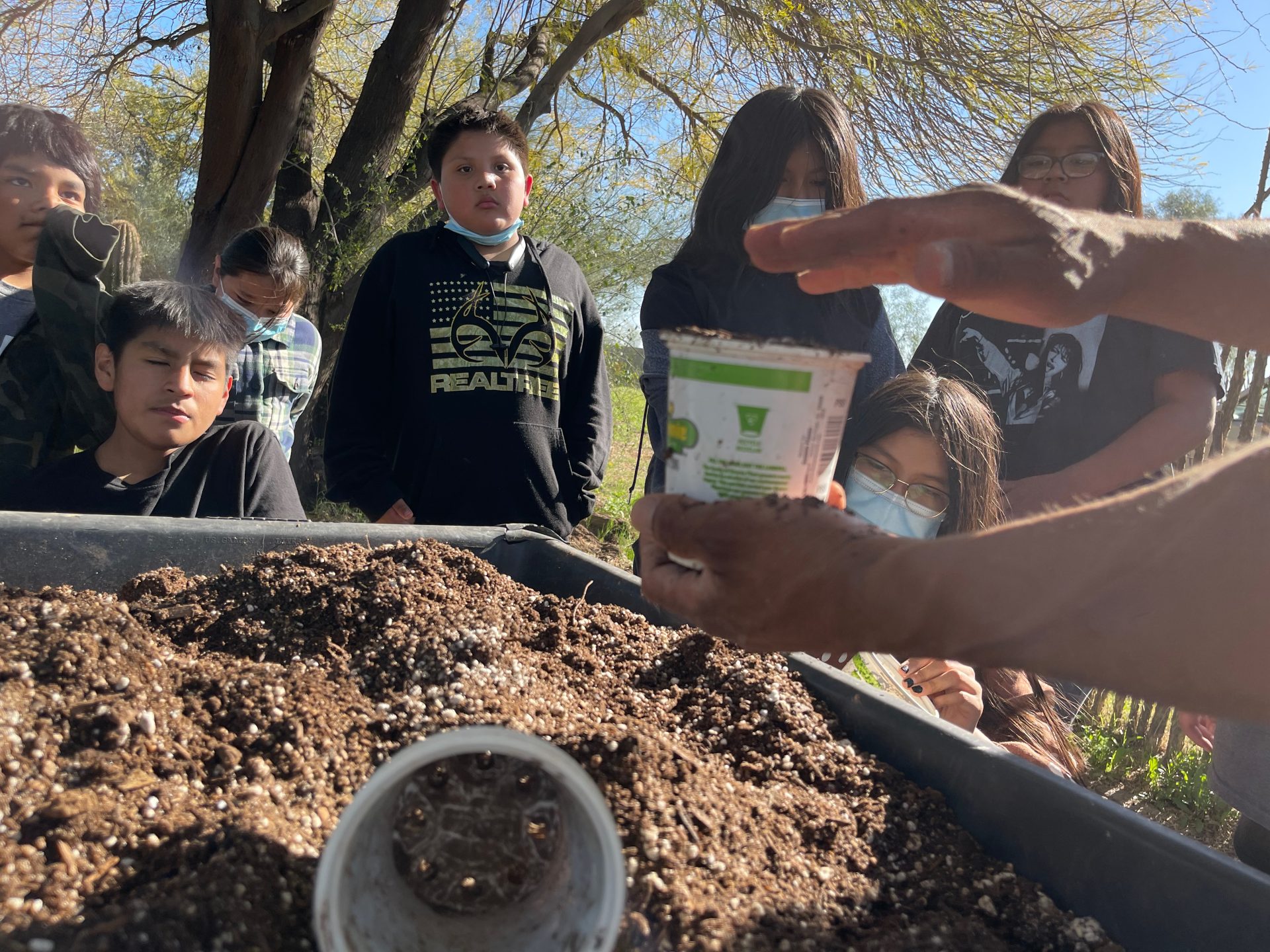 Schurz said that she enjoyed being at the garden and taking photos of her surroundings.
"The garden has tables and a lot of plants. I liked that they had ripe lemons that we got to pick. I enjoy being there because they can teach you a lot about how to plant and which [foods] are good to pick."
SRPMIC Higher Education Program Advisor Erica Outcalt, MBA, said that it was gratifying to see the kids explore the different plants and learn valuable information about O'odham culture and heritage.
"The trips to the Community Garden have been great!" she said. "Most of us had never been there before, so we kept the first visit to exploring the grounds. The whole group, including staff, had a great time helping to pick lemons, grapefruits and kumquats from the trees."
Outcalt said that the Community Garden is a perfect place for the Community's students and staff alike to decompress and enjoy the beauty and serenity of the space. The visit was part of an ongoing project for the group, which has some more fun outings in the works.