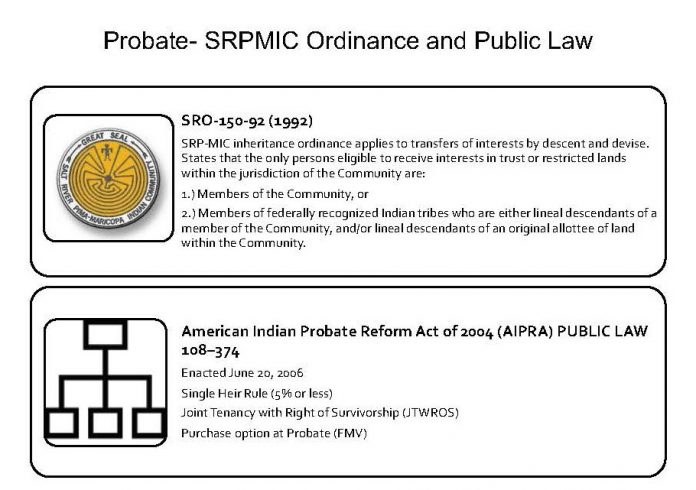 In the next few issues, O'odham Action News will be presenting a series of articles about the different aspects of estate planning, wills and probate services provided to members of the Salt River Pima-Maricopa Indian Community.
The SRPMIC Community Development Department (CDD) Membership and Real Property Management (MRPM) Probate Services and Legal Services Office (LSO) has recently hosted presentations at a few Council members' district meetings to spread awareness on the topic.
Because estate planning can be particularly difficult to navigate in Native American communities, articles will be divided into separate sections that will hopefully make it easier for Community members to absorb the information.
The sections will be as follows: general information and an overview of the American Indian Probate Reform Act (AIPRA), wills and services that LSO offers, information about the personal property probate process, and information about the trust asset probate process.
This topic is especially important for Community members who are either dealing with the loss of a loved one or planning ahead to determine the validity of or process of heirs, wills, beneficiaries, claims against an estate, trust and personal property, and more.
In the meantime, for any questions related to the topic, you can reach out to the MRPM division at (480) 362-7600 or the Legal Services Office to schedule an intake call at (480) 362-5670.