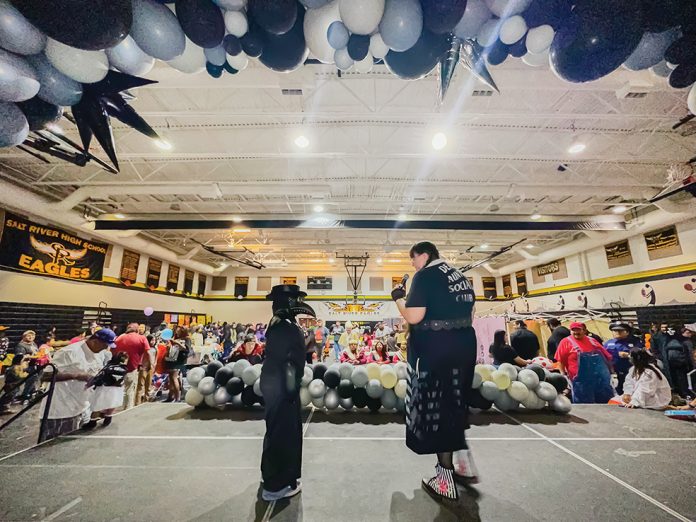 On October 26, the Safe Schools & Security team at Salt River Schools held a Spooktacular event at the Accelerated Learning Academy Gym.
Students and families dressed up in spooky costumes and participated in Trick-or-Treating at different booths.
The Woodenhead Collective showcased their "Haunted Hallway" and the Jr. Miss Salt River Court and Miss Salt River judged the costume contest.