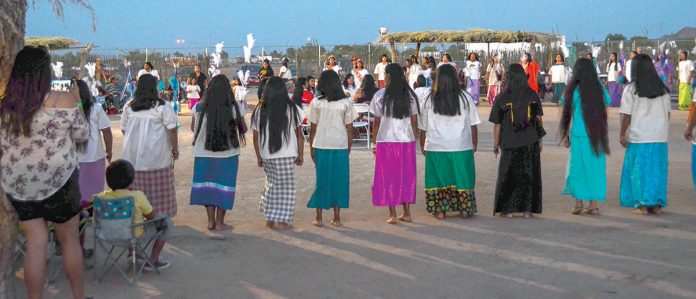 As the sun set on June 22, a warm summer night began to bring in the O'odham New Year at Sacaton Flats in Gila River.
"The New Year celebration is a fairly new formal celebration," Antonio Davis said. "Some people understand the new year as the summer solstice, the new moon for the summer time. [For] other people, the symbolism of the New Year is when they would pick the baidaj, because this month is known as hasan baidaj masad (the ripening of the saguaro cactus fruit). So, this taking place is an all-night cu:dk (O'odham social dancing), which is a traditional round dance of the Akimel O'odham. As a community, we come together, eat, socialize and celebrate all the way into the morning."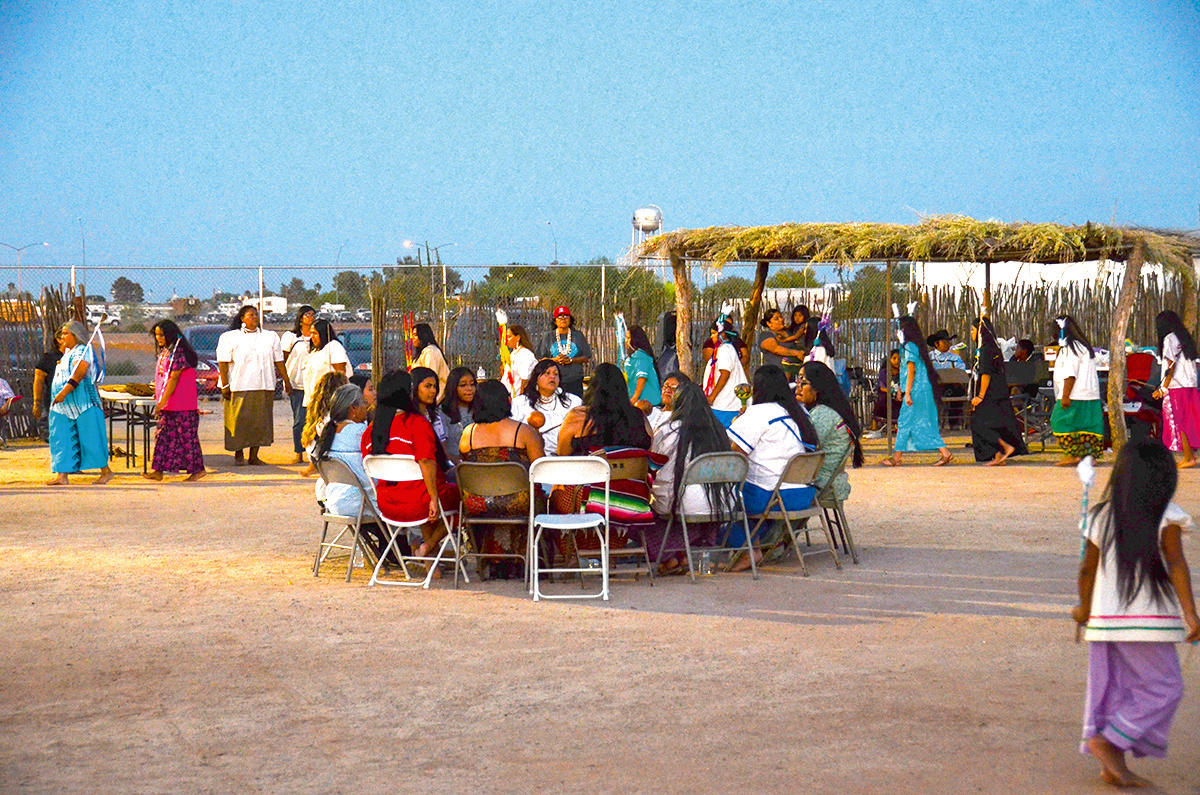 An orange moon filled the sky as the night started off with the O'odham women gathered in the middle of the dusty dance circle to lead off the singing for the night. All sister tribes of Salt River, Gila River, Tohono O'odham and Ak-Chin were there. Dancers from all districts were asked to dress in their ipud (traditional dress) to take part in the swing dance, basket dance and "what kind of flower songs".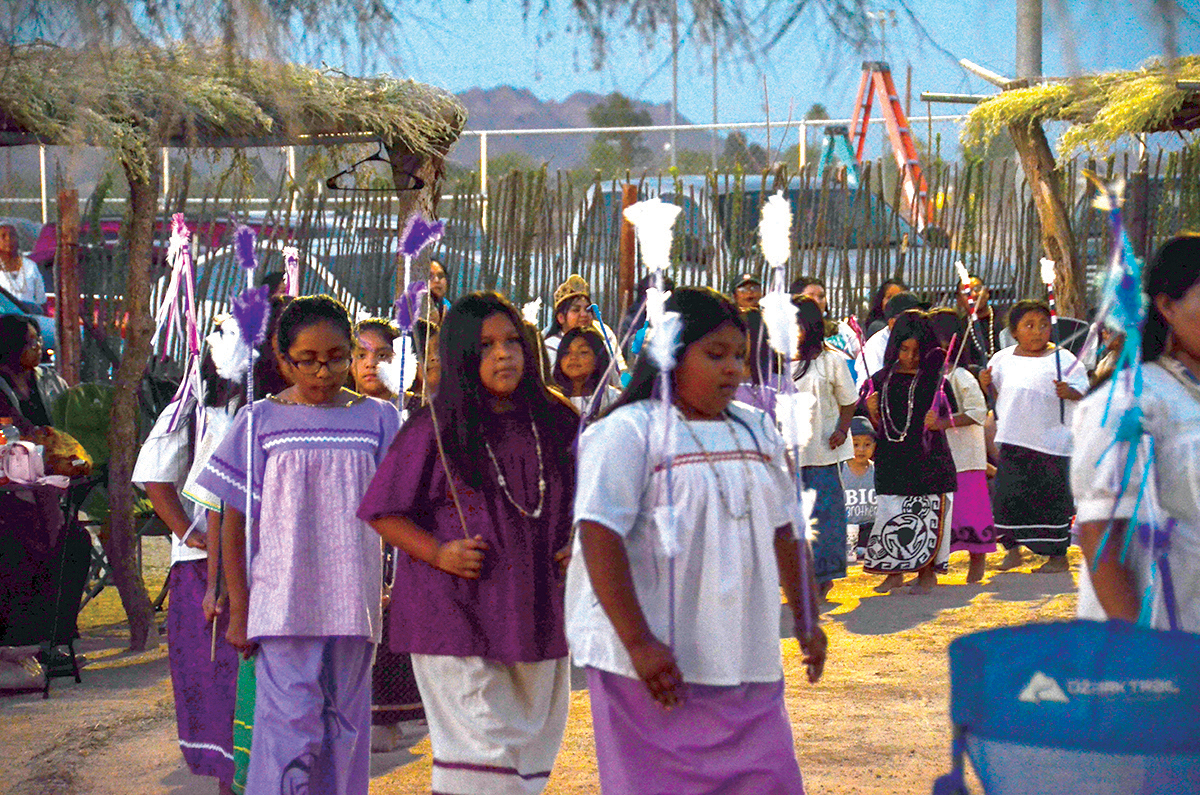 After that, social dances began and lasted throughout the night, with breaks in between for people to catch their breath and get some food and water. All were welcome to camp on the fairgrounds. Some people brought their most comfortable chairs, while others laid blankets and sleeping bags on the ground next to their family.
Salt River Pima-Maricopa Indian Community member Jonathan Curry came to sing all night. He sat in the circle, shaking his gourd to the beat of the songs. His voice, along with many other men and women, rang out as the songs gave rise to the people to come out and dance. After one hour of singing nonstop, a rest was needed and everyone took a break for a half hour.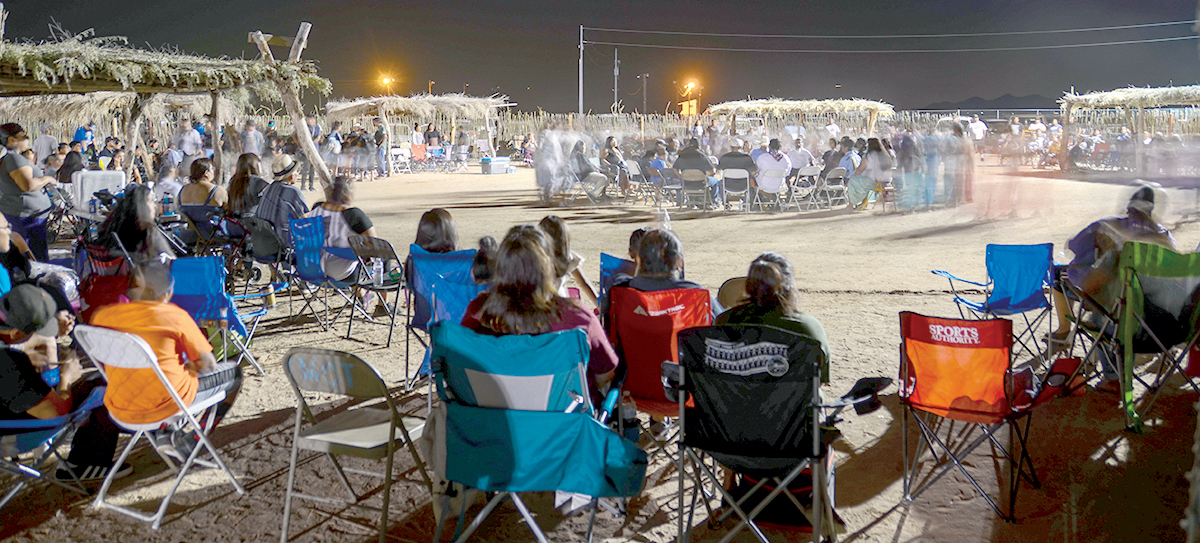 "We go all night from sundown to sunrise," Curry said. "For me, it's a celebration of our identity, a celebration of our lives, all sister tribes, all O'odham tribes—that's the way I see it. Of course, there's food; usually there are traditional games such as toka, sangival, gins; and of course, there is the singing and dancing."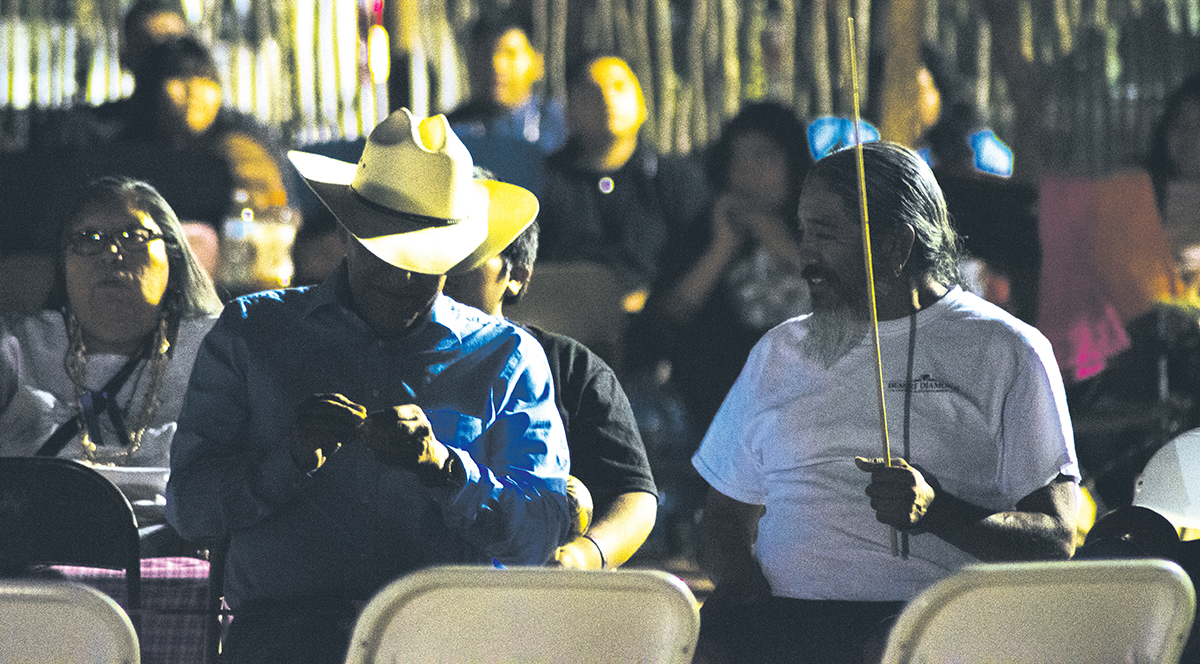 Menudo, bread and watermelon were served at midnight; breakfast burritos were served in the morning. A giveaway dance took place in the early morning. At sunrise, the last song was sung followed by being traditionally blessed or fanned off to all those who wanted to participate.
The new tradition of gathering at the fairgrounds to celebrate provides an opportunity to break bread and spend time with one another.
Se:kig Vecij Aidag ve:em wui (Happy New Year to you all)!