A severe monsoon storm struck the Salt River Pima-Maricopa Indian Community in the late evening between 8 and 9 p.m. on Sunday, July 17. Several homes, power lines and pieces of infrastructure were damaged or completely destroyed by high winds, prompting the Community to make a formal disaster declaration.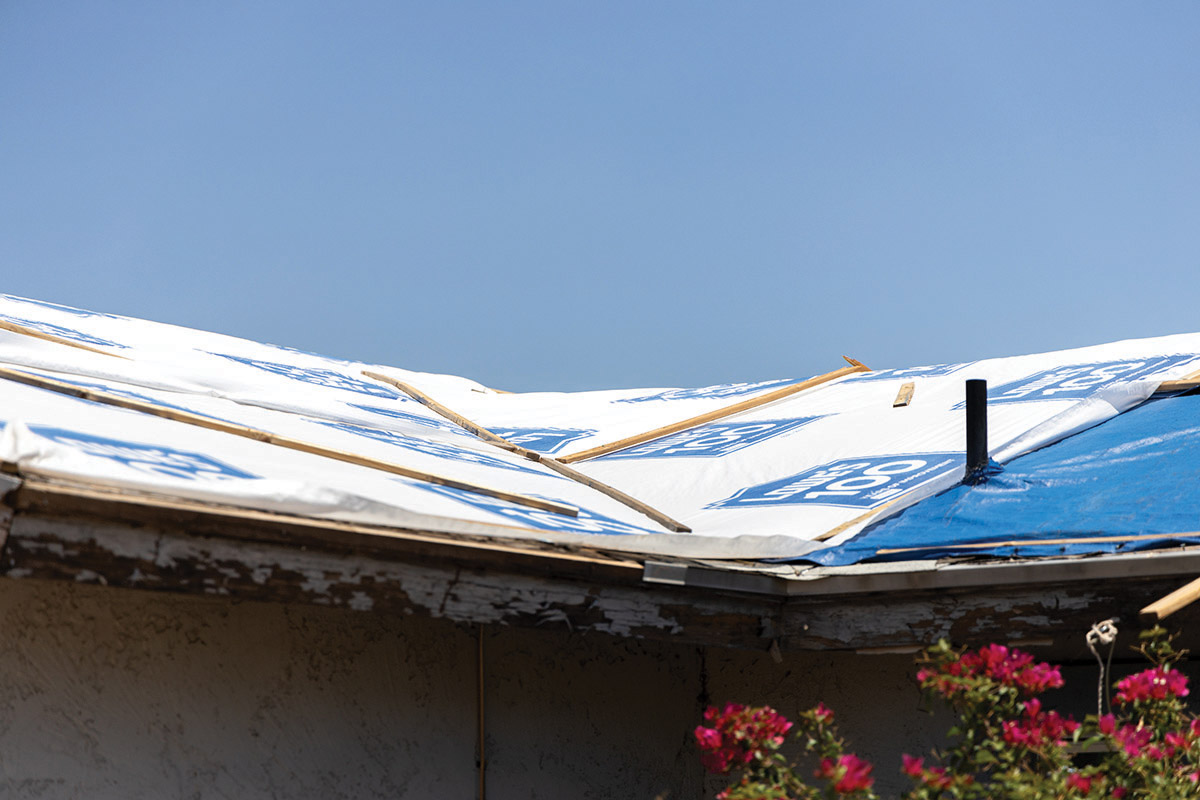 In the wake of the storm, the Salt River Fire Department, Public Works Department Salt River Police Department, Salt River Health & Human Services (HHS) sprang into action to assess the damage. For Community members left without power and unable to find comfort at home due to the warm temperatures, cooling stations were set up at SRFD Fire Station 294 and the Lehi Community Building. Individuals whom were significantly impacted by the storms were provided short-term housing solutions through Salt River HHS.
According to information provided by Emergency Manager Charles Kmet of the SRPMIC Office of Emergency Management and data collected by the National Weather Service, the severe thunderstorm which has been classified as a macroburst produced winds of 80 to 100 miles per hour.
As a result of the intense winds, close to 200 Community homes received varying degrees of damage, including loss of shingles and awnings and water damage. Some trailer homes were completely destroyed. In addition, the high winds downed a total of 16 power poles and five transmission towers.
For those Community members displaced by the storm, HHS conducted intakes to assist with temporary housing. Meanwhile, the Engineering and Construction Services Department carried out damage assessments. Community Development (CDD) also assisted HHS and ECS with support to take information and establish resources.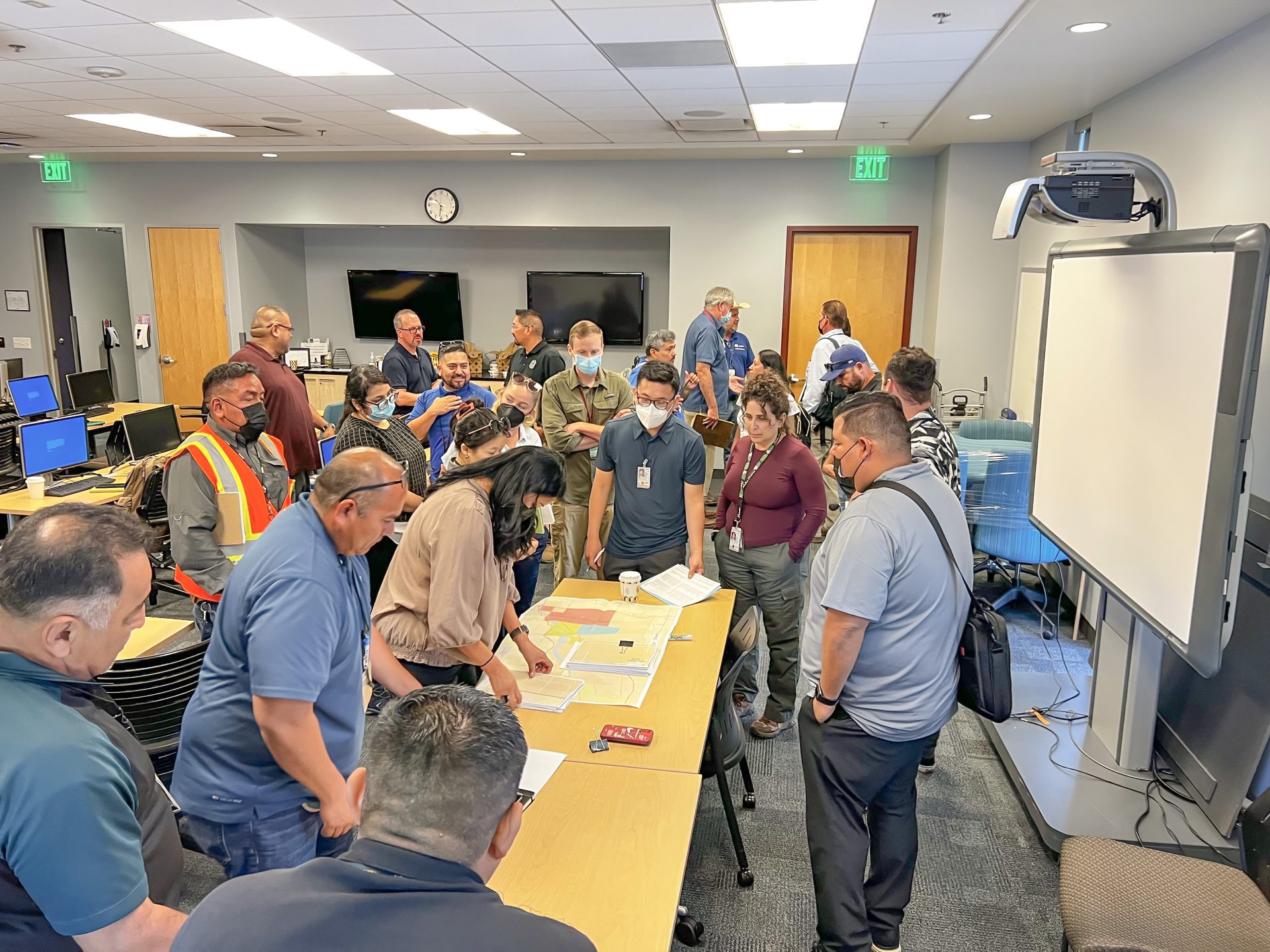 The extent of the damage encompassed an area of about 4 square miles north of State Route 202, down to north Alma School Road and east of Gilbert Road, according to an OEM informational brief.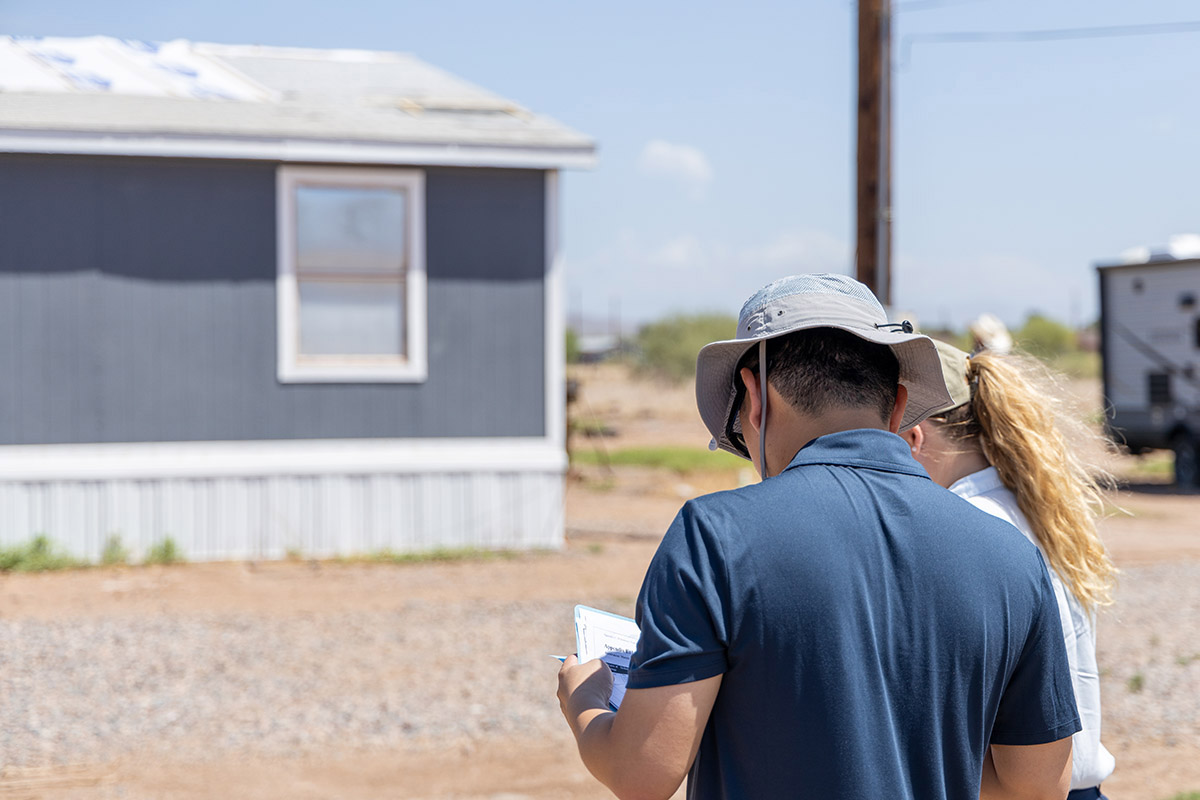 Due to the severity of the storm and its lasting effects, some Community members are still unable to return home and are living in temporary housing. To assist with timely and effective recovery efforts, the Community has requested that the Federal Emergency Management Agency (FEMA) come out and participate in Preliminary Damage Assessments (PDAs) from August 1-3.