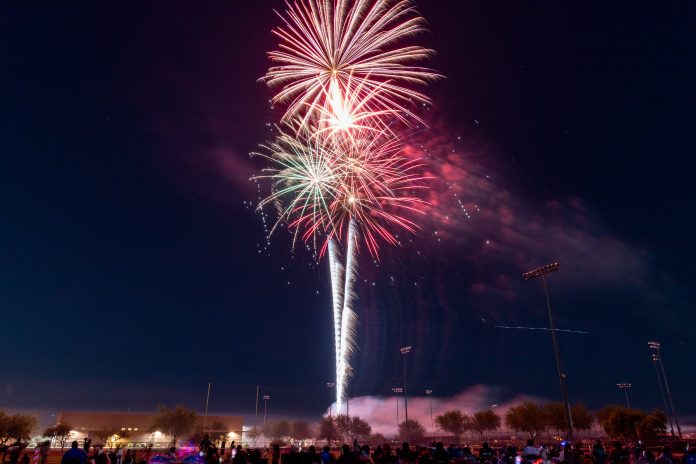 It was a star-spangled evening on Saturday, July 1, at the Accelerated Learning Academy football field as more than 700 Salt River Pima-Maricopa Indian Community members gathered for the Community's 4th of July celebration.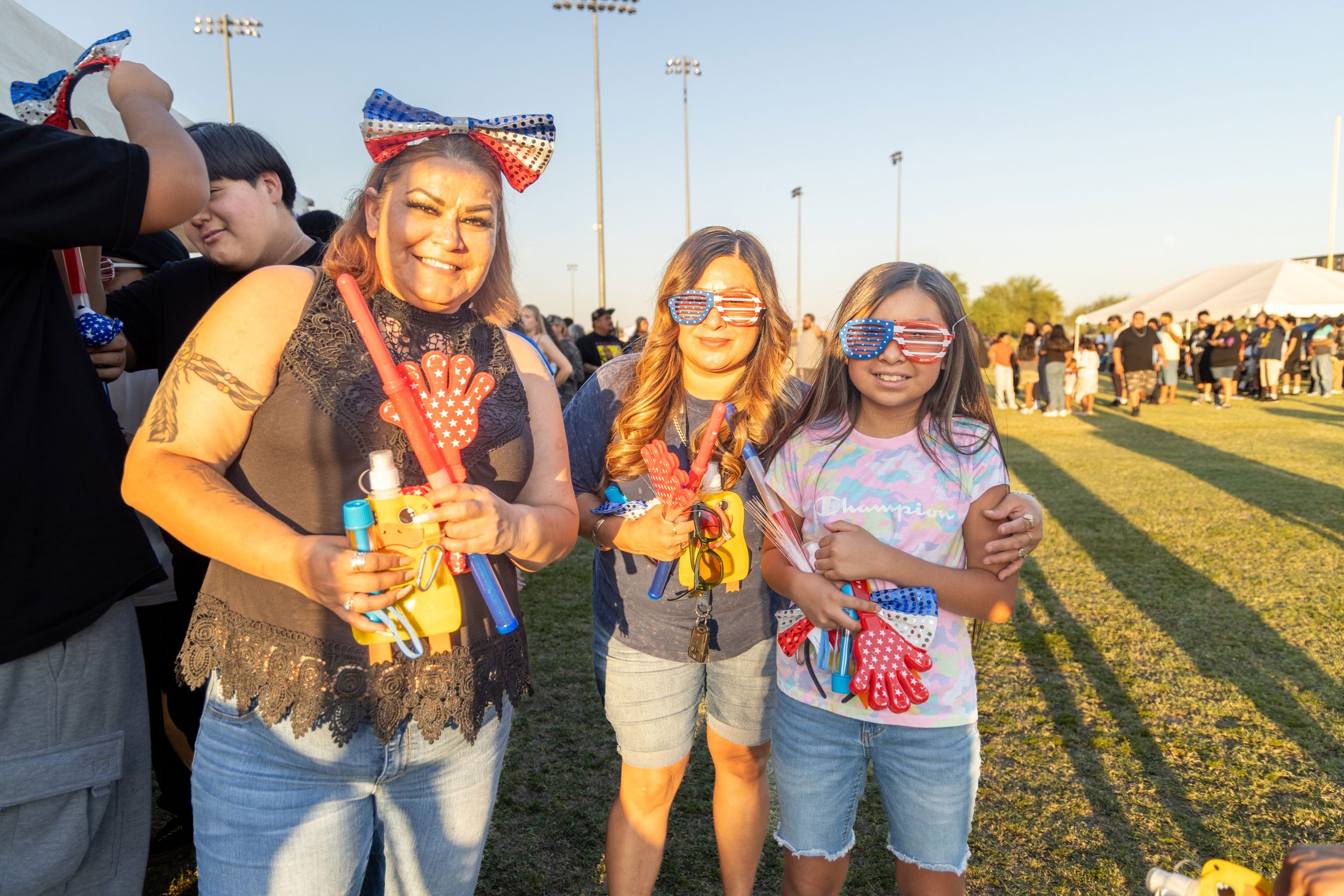 Newly crowned Miss Salt River Kennise McGertt opened the event with a prayer, expressing her gratitude for the freedoms preserved by the Community's veterans and for those who came out to the event.
The master of ceremonies was Calvin Watuma, commander of American Legion Post #114 "Bushmasters," who asked the attendees to give a round of applause in appreciation of family members who have served in the armed forces. He said that everyone should remember the service members who sacrificed their lives for the preservation of the nation's and Community's freedoms.
After his remarks, Watuma asked for everyone to sing the national anthem together while members of the Bushmasters posted the colors.
Elsewhere, hot dogs and hamburgers were grilling while free snow cones were being passed out so people could cool off. Those who wanted a more earthly delight could enjoy fresh-cut watermelon slices.
Community Relations Office (CRO) staff and volunteers handed out promotional items consisting of red, white and blue sunglasses, hair pins, and a festive light to get everyone in a jovial mood.
Setting the stage for a night of entertainment was Apache Spirit, who brought their brand of country music and old-school rock 'n' roll to the celebration. After a round of songs, the band took a rest to make way for the kids' watermelon and hot dog eating contest. After the contest wrapped up, Apache Spirit took to the stage once more.
After a few more songs, it was time for the night's big finale. The football field lights were turned off and everyone gazed skyward for the fireworks spectacular.