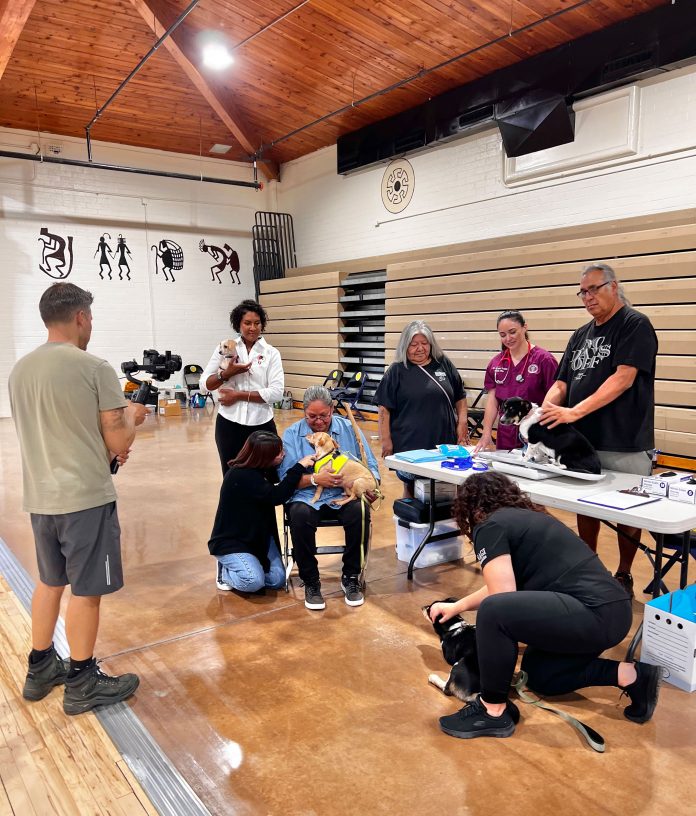 When Animal Planet contacted NAGI Foundation Executive Director Sheila Iyengar last year, she wasn't sure if it was a real phone call or not.
"[Animal Planet] let us know that they were interested in highlighting our organization and the work that we're doing at the Salt River Pima-Maricopa Indian Community," said Iyengar.
"They asked us if we would like to enter dogs into the Puppy Bowl."
It was an interesting position to be in as an organization, because NAGI doesn't typically take in dogs to be sheltered. Most of the services offered to Community members are for owned pets.
However, NAGI is currently developing a first-of-its-kind facility in the SRPMIC, which will be an animal shelter, a veterinary clinic and a community center all in one.
In the meantime, Iyengar put the word out for Community members to keep their eyes open for any dogs needing a good home that would be good candidates for the Puppy Bowl.
Animal Control technician Cye Goseyn picked up two little dogs and asked Iyengar if she thought they would make the cut.
"He sent me some pictures and video, and right from the start I knew they were really special," said Iyengar.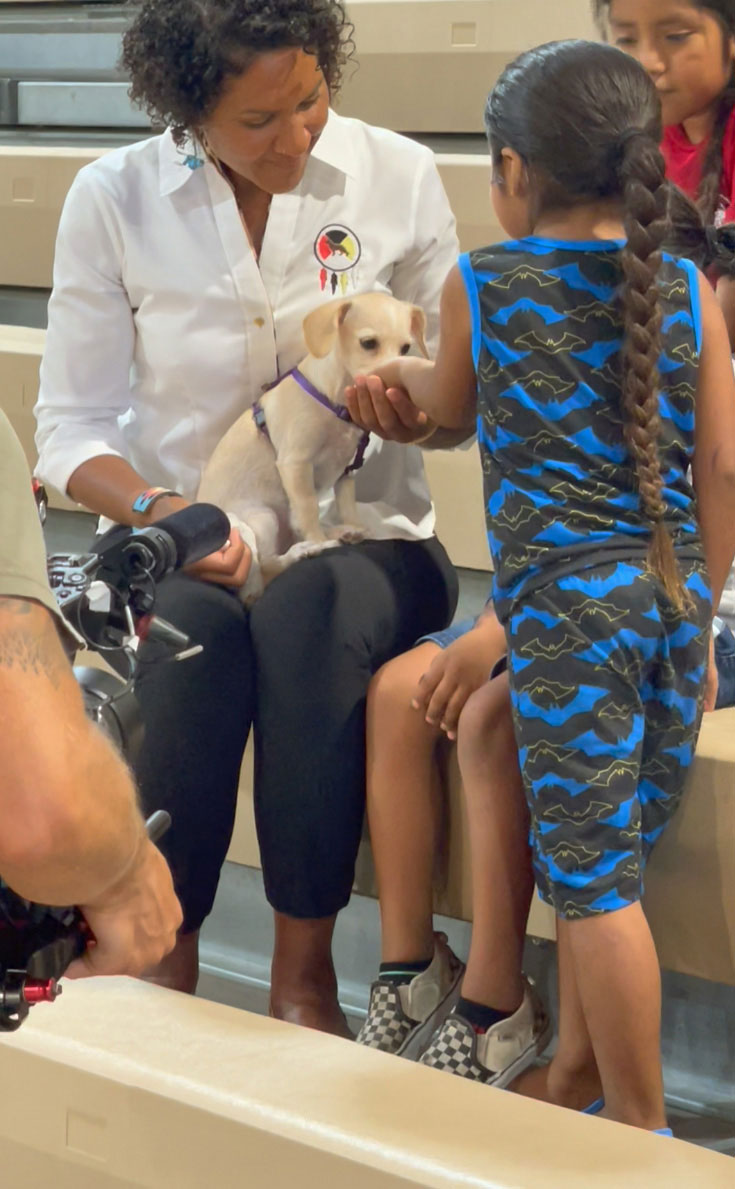 Both dogs were taken to get vaccinated and spayed, and they were adopted into two different homes. The Puppy Bowl only accepted one of the dogs, a chihuahua. NAGI chose the name Inya, which is a different spelling of the word Nyaa, which means "sun" in Piipaash.
Simon Morris, Puppy Bowl showrunner, said that the show was doing outreach for new shelters to highlight and they came across the NAGI Foundation online. They were inspired by the foundation's vision to "restore the sacredness of the Native American community by uniting people and animals."
"When we reached out and connected Sheila Iyengar at NAGI, she was clearly a talented and passionate individual who cared deeply for her community and for animal welfare," said Morris. "We were especially inspired by NAGI's Youth Program, which pairs the youth in the Community with a shelter dog in need, where both the teen and pup learn life skills, good communication, and how to deal with and navigate some of life's challenges."
Animal Planet came out to the Community to film Inya for a feature that they call a "Pup Close and Personal" interview segment, and NAGI traveled with Inya for the taping of the Puppy Bowl.
Inya was a little hesitant to join the madness on the Puppy Bowl field, but she won everyone over with her cuteness as her squad, Team Fluff, came out on top to win in overtime, 87-83, over Team Ruff, to win the Lombarky Trophy.
For more information about the Puppy Bowl, head to www.discovery.com/shows/puppy-bowl.