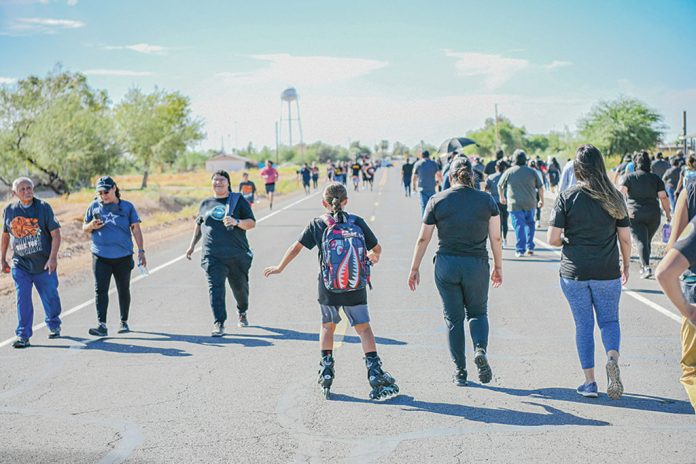 On Friday, October 6, the annual Walk for O'odham Piipaash was held in the Salt River Pima-Maricopa Indian Community. The crisp fall weather created a peaceful morning with a slight breeze. The event featured a near-record turnout as Community members and SRPMIC staff began checking in for the walk at 8 a.m.
The event began with an opening prayer from 2023-2024 Jr. Miss Salt River First Attendant Patricia Woody. Her words expressed gratitude to all, and she also gave a blessing to everyone to travel home safely following the walk.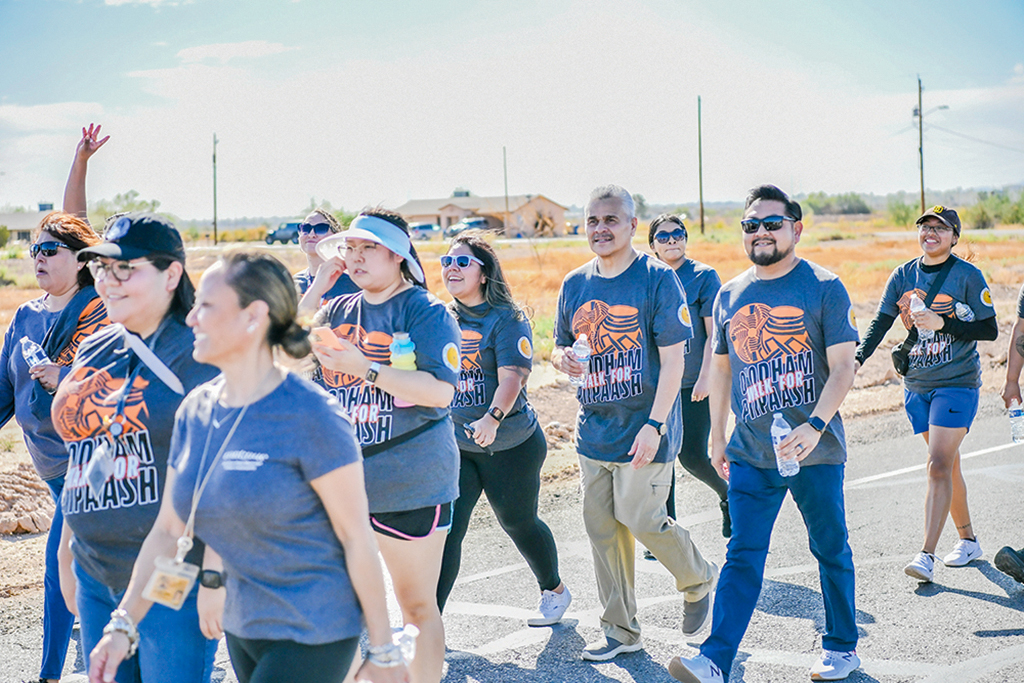 SRPMIC Vice-President Ricardo Leonard then said a few words before the walk began. "This is for the people here," said Leonard. He finished his welcome speech by praying that all Community members and SRPMIC staff stay protected from the dangers of drug use, specifically fentanyl. "If you're here, you're a part of the family also. Walk strong and walk proud," he finished.
As the walk was about to kick off, Otellie Honanie, physical fitness specialist with the SRPMIC Health & Human Services Diabetes Services Program, instructed the participants on how to stretch and prevent muscle strains and pains. After following along with some jumping jacks and arm windmills, the walkers made their way to the start/finish line, which was decorated with balloons.
This year's route was 2 miles long. The course began at the Two Waters Courtyard and went south on Longmore Drive to Oak.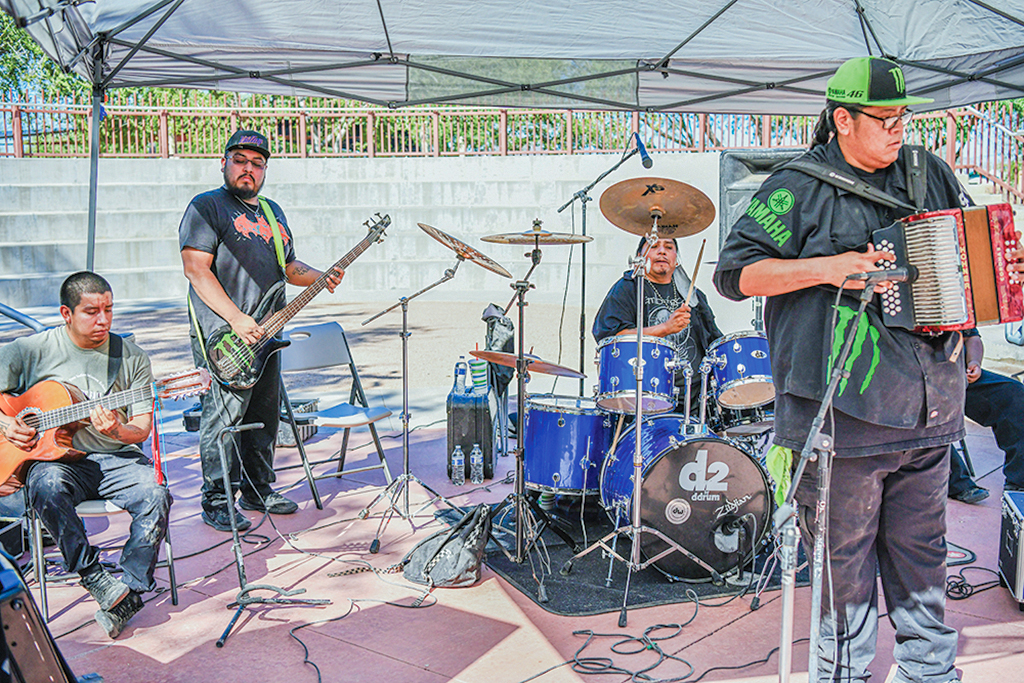 At every half-mile checkpoint there was a water station where Salt River firefighters handed out free water. To further ensure the safety of the participants, the Community Relations Department followed the walkers and offered free rides back to those needing the support. SRPMIC EMT staff were also on hand to aid those who needed a bit of assistance while walking the route.
Following the walk, participants were treated to a breakfast box featuring an egg quiche, potatoes and sweet bread inside the Round House Café. While the breakfast line formed in the Two Waters Courtyard, Native Thunder finished out the 2023 Walk for O'odham Piipaash celebration with a free concert.