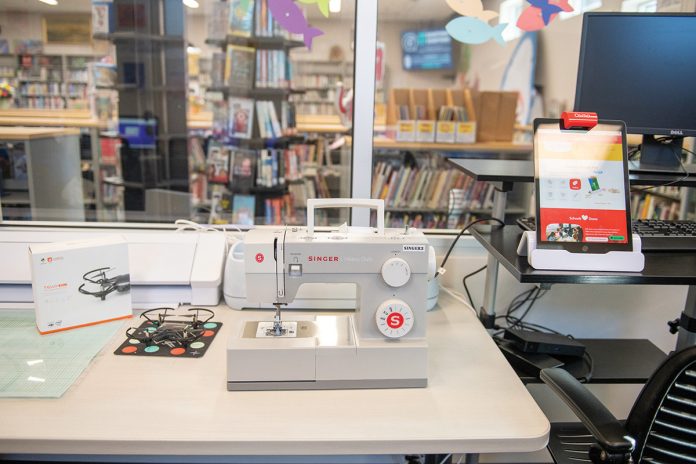 The Way of Life Facility Tribal Library recently opened up a new space for Salt River Pima-Maricopa Indian Community members to explore their interests in making, tooling around with small robots, or working with drones or sewing machines. The Mini Maker's Space is open to WOLF members between 3 and 6 p.m. on what is called "Tech Tuesdays."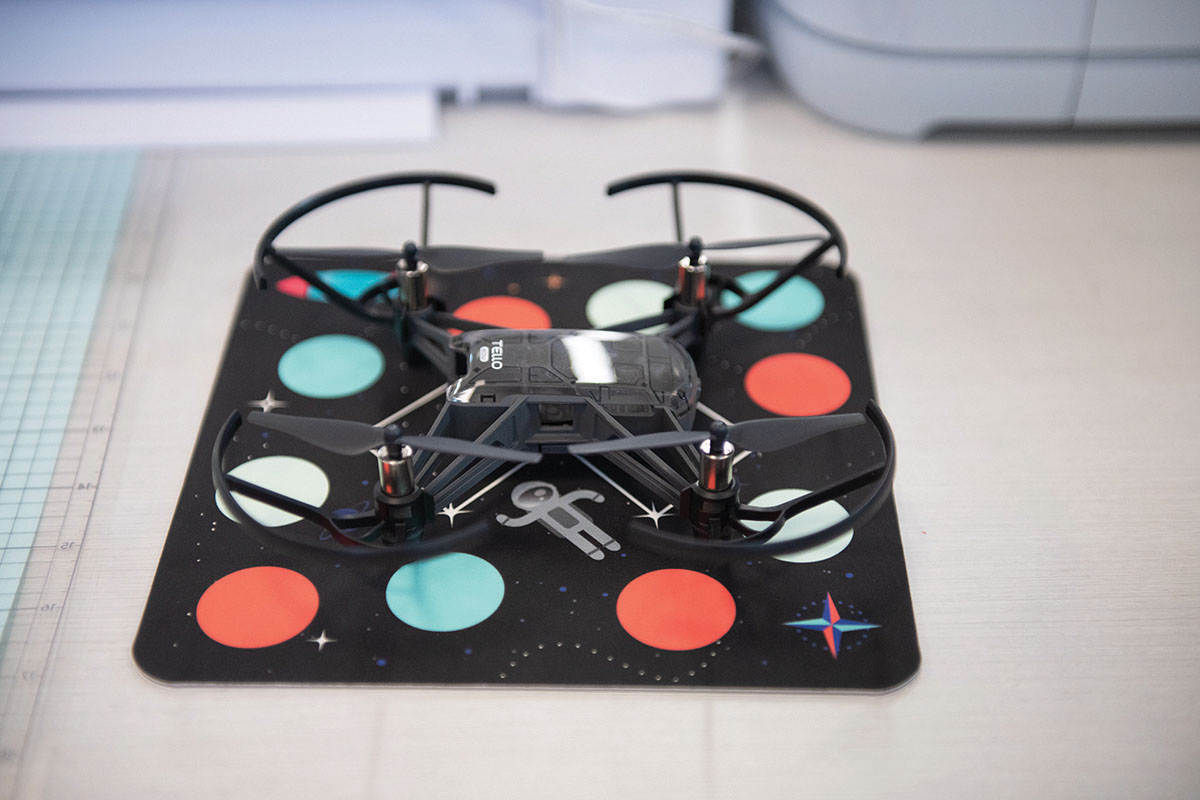 Located on the WOLF's second floor, the new space has an assortment of activities for Community members including sewing machines, vinyl cutting machines and interactive gadgets like an iPad and a drone.
According to librarian Lessie Dingler, the Mini Maker's Space is a place for individuals young and old to interact with different tech items of interest to them. It is also a way to start down their path to learning more about technology subjects they are interested in.
"There are different ways Community members can use the equipment we have here," said Dingler. She demonstrated how people can use iPads to create graphic art or learn stop-motion editing skills while making it a fun experience.
According to Rave, "It's a small maker's space that is available and we have it because there is a lot of interest coming in with our WOLF members." For example, if they have equipment at home, like a sewing machine, they can come to the space to learn how to use their machine or other technology items similar to what an individual has at home.
Rave said that no sign-up or registration is required to use the Mini Maker's Space. "The space is a drop-in, and [we] try to host a session regardless of how many [people] we receive each time."
She added, "[Youth] are always looking for something to do here at the WOLF. I think once the word gets out, we will have more kids come here and explore their interests, such as [working with] drones."